Towafan7

Admin

Color Zen Kids (Wii U eShop) Review written by SKTTR and Rukiafan: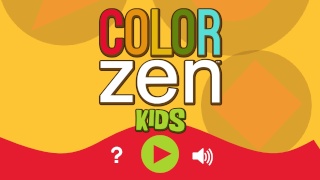 Developed by Large AnimalPublished by Cypronia
As the name suggests this is a kids version of the beautiful and unique puzzler Color Zen which was released just a few weeks ago on Wii U and 3DS.
For those who don't know, Color Zen and Color Zen Kids let you solve puzzles at your own pace: No highscores or time limits. Each stage consists of a stylish picture made of shapes in different colors. You can drag the pulsating shapes around the touchscreen to match other shapes of the same color. Upon doing so matching shapes fill up the background color and disappear. Goal is to clean up the screen of all shapes until only one color is left: the color of the border around the stage. It is a fresh concept that is very addicting.
While Color Zen was a great effort with 460 stages, special colors, special modes, and quite a few challenging puzzles that were worth the 2.99€ asking price, Color Zen Kids is stripped of all the innovative things you can do with the formula and gives you  just 120 very simple (animal themed) stages that are really only recommended for young kids. Seasoned Color Zen players will beat these 120 stages in 30 minutes and wonder why it's over so soon.
Unlike the 3DS version, the Wii U version of Color Zen Kids the music has returned in all of its glory and it's most certainly the best aspect of the entire game. Visually the Wii U version also looks every bit as good as the original Color Zen which is also nice, however these factors are not enough to save this game from mediocrity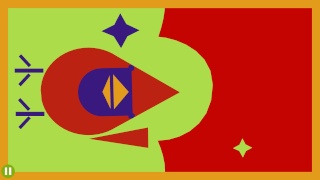 Although we highly recommend Color Zen for the Wii U eshop which we gave a 9.5/10, we really can't recommend this kids version since the levels are far too easy and the game is lacking the amount of content that the original possessed, however it is still better than its 3DS counterpart.
Review Score:
5.5/10
Permissions in this forum:
You
cannot
reply to topics in this forum