FuManchu
This will do quite nicely: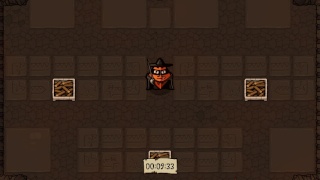 Ittle Dew is an adventure title similar to the popular long-running Zelda series of games and is developed by the indie developer Ludosity. Ittle dew might be similar to The Legend of Zelda, but there are many differences. First of all the protagonist is a girl albeit a girl who's wearing clothing very similar to Link from The Legend of Zelda. Then the bosses and dungeons of the game are linked to the item system and shop in an interesting twist to the formula although it's somewhat similar to the approach that A Link Between Worlds used. Another difference is that Ittle Dew focuses more on puzzle solving rather than battles whereas The Legend of Zelda emphasises on battles, but has puzzle solving as a secondary gameplay element.
The bosses in the game require the use of the item you obtained in the same dungeon and even though the battles are straightforward sometimes defeating the bosses is easier said then done as the bosses have a very unpredictable algorithm at times. other than that the puzzle solving can be quite brutal at times, but luckily the tipsy help feature usually can help out in these sorts of situations. Ittle Dew might be a difficult Zelda clone, but it's also very short and can actually be finished in one sitting if you have several hours of free time to play the game.
The controls are simple and straightforward with several control options including the Wii Classic Controller Pro, and Wii U Pro Controller. The layout of the controls is simple and easy to remember and the controls respond well with no input lag or any glitches.
Ittle Dew looks good with visuals that are reminiscent of what The Legend of Zelda: The Wind Waker would have looked like if it were a 2D game. The cell shaded characters and detailed dungeons look great and the soundtrack left me very impressed! Not everything is positive about Ittle Dew, however as several bugs caused the game to freeze during my review of the game and for some reason the sound doesn't work on the Gamepad during Off-Screen Play.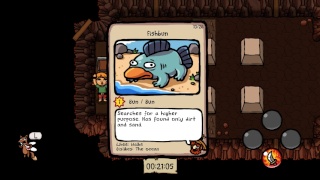 Final Verdict:
Ittle Dew is a superb adventure title that is exceptionally challenging and will test your puzzle solving skills if you like that in your eshop games then Ittle Dew is highly recommended. That said Ittle Dew is not without flaws, but if you can overlook those flaws you're left with a superb game!
Review Score:
8.25/10
Permissions in this forum:
You
cannot
reply to topics in this forum