silksofsweden
(Nintendo Wii)
(C) 2012, Nintendo
Developer: Nd Cube Co., Ltd.
Publisher: Nintendo
US Release: March 11, 2012
EU Release: March 2, 2012
JP Release: April 26, 2012
AU Release: March 8, 2012
# of Players: 1-4 players
Genre: Party
its been one hell of a long time since i made a review. i have been super busy and im slowly returning to the forum. this review is mario party 9. NOTE: if you havent checked out mario party 8 review i made then check it out. for those who seen it already remember my review i made about mp 8? well i mentioned things about the futured mp 9. most of it was sarkasm on a massive level because i was completely detroyed of how they ruined mp8. im just gonna say it right now. i dont care if there are people who like it and disagree with me. to me mp 8 is absolute suck and it shouldnt be made. but enough about that. lets go through mp 9. hope you enjoy it
1. start up
in mp 8 review i said stuff about mp 9 before it even got released. i said it would be even worse. so when i heard it was going to be made and released i thought it was no point in getting it. and then it came out.  
 yay. remember the good things that made mario party stinking great? yeah they revived it. i've been playing it couple of times. everytime i played it was a great experience. finally nintendo realised there misstake and put bandage on the wound by making mario party 9 as they should do. fun, exiting and awesome
2. gameplay
now this is where the intresting starts. the classic mp games are that you hit the dice and walk alone at your own way but in mp9 you are in a cart moving around with the others. however the determination of who starts moving is like always the higher dice is the first. however there are spaces that swap the order of how to move. so if you are first and someone land on a space that switch order then you can be the last to move. which is kinda cool and it gives a fare chance too. also it is common that you buy a star for 20 coins but in mp 9 you dont buy a star. you dont even have coins in this game. in order to win you have to collect mini stars. which you get from mini games, events and bonus. the items are just dices which are there to help you. the items are 50% more useful than mp 8 thank god. alot of things happens. there are mini bosses, challenges, fun mini game, stage events. this is what you call a mario party game. i  like   it. i like it? i cant believe what im saying. the hole mario party 9 is completely diffrent. but you know what? IT WORKS. this is what they should have done from the beginnig
3. music
the music is way better. its back to classic. its exiting, its joyful and nice. the way it should be
4. graphic
its so beautiful. this is a perfect example of a game that can keep making great graphics and yet make the game great. its so beautiful. one intresting thing is im quite surprised yet happy they chosed the graphic style from super mario galaxy. its literly super mario galaxy party
5. fun factor
this is a game you can play over and over again and not have a boring time. this is really fun. i can honestly say this the absolute best mario party game i ever played. nintendo have learned their misstake. the reason this is the best mario party is this:
the items are perfect. the gameplay is not confusing, boring, repetive and difficult. the challenge is better. the way of winning depends on how well you do on the board, mini game and luck. good job
final score: i give this game a rating on 9/10 super awesome. a must get game. if you are fan of mario party then you really must get this. your collection will be empty without this great game. so what are you waiting for go get it like NOW
here is some screenshots and gameplay video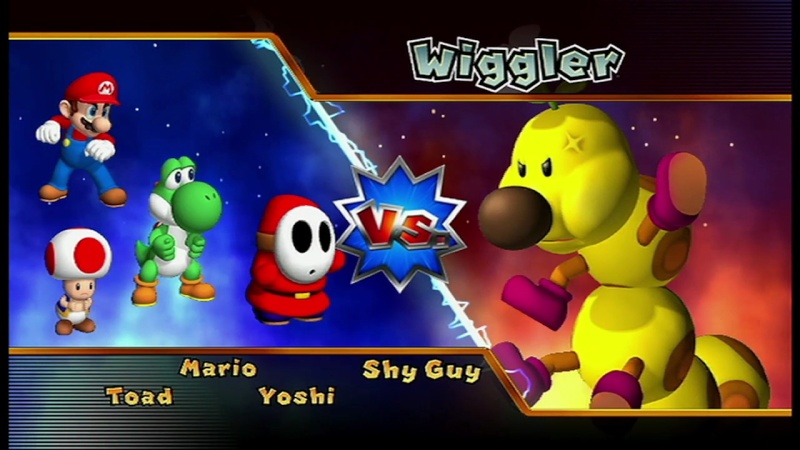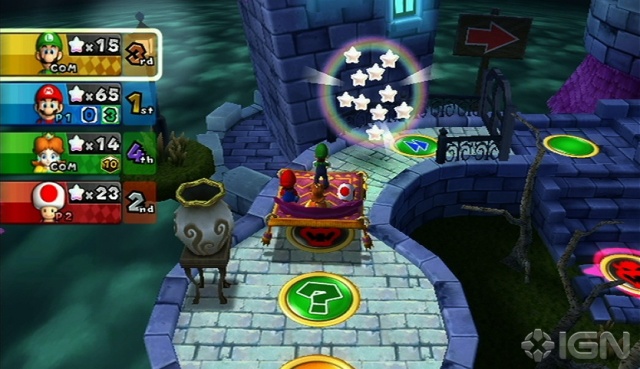 this review is made by silks of sweden. hope you enjoyed it. stay tuned for more
____________________________
my friends code:
super smash bros brawl = 2838-4154-7461
mario kart wii = 2622-9874-2387
mario striker super charged = 3010-2663-2823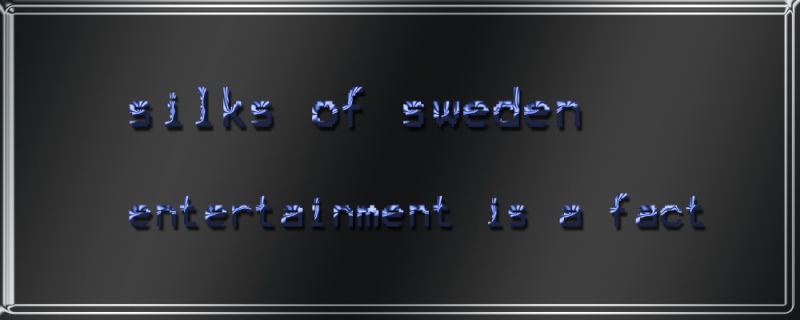 Permissions in this forum:
You
cannot
reply to topics in this forum