Towafan7

Admin

A Festive Battle For Humanity....Or Is It?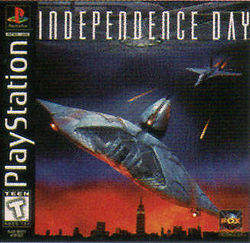 (C) 1997, Fox Interactive
Developer: Radical Entertainment
Publisher: Fox Interactive, Activision
NA Release: February 28, 1997
EU Release: 1997
Players: 1-2
Genre: 3D Flying Shooter
If you are a person that watches many movies you have most likely watched the classic Will Smith and Jeff Goldblum movie that this game is based on. So how does the game stack up against the movie? Lets find out!
Story and Gameplay.
Despite being a game based on a movie there's not much of the story told in this game, which is very unfortunate and what's worse the few fmv sequences in the game suffer from really poor picture quality.
The gameplay is mainly an aerial combat game and as much as I hate to admit this, the controls are very loose and unresponsive and the ally A.I. is really dumb.
The difficulty of the game can be excruciating due to poor controls and the poor A.I. . The most aggravating thing is when a missile hits the target, but somehow goes straight through the enemy.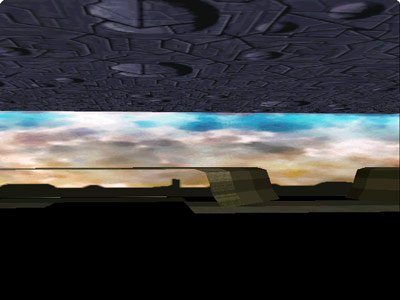 Graphics and Sounds:
As I already pointed out earlier in my review, for a game based on a movie the graphics are nothing short of abyssmal, with some of the worst fmv clips and textures ever seen on the PS1 home console. The special effects during a few scenes are mildly good looking, but even those moments still fall flat.
The soundtrack is possibly the only redeeming quality this game has and is very nicely orchestrated, but the lame sound effects, and very off putting voice acting hurts even the game's only asset.

Bottom Line:
With shoddy controls, frustrating gameplay, and poor visuals this game is a serious disappointment to fans of the movie. The only positive thing about this game is its soundtrack and even that is hampered by the lame sound effects and off-puting voice acting.
Price: Under $10 used.
Score: ☆☆☆☆ 4/10
Last edited by Rukiafan on July 4th 2012, 4:29 pm; edited 1 time in total
Permissions in this forum:
You
can
reply to topics in this forum