silksofsweden
this is the review you all been waiting on. im talking about SUPER MARIO BROS 3. to begin with super mario bros 3 was a huge sucess and made a historic moment for nintendo. it litterly gave nintendo a name to shine. super mario bros 3 was famous before it even became a game. for those who seen the movie the wizard know what im talking about. if not then watch the angry video game nerds video about super mario bros 3. he tell you in detail about it. there was also a cartoon serie based on super mario bros 3 which was super awesome. for now im going to give you my review and i hope you like it. i remember the first time i got a nintendo i was super happy and of course my first game was super mario bros. then i started to get super mario bros 2. it was fun. then my friends started to gang up in school. first i didnt know why but it turned out that one of my classmate had brough his super mario bros 3 to school. the entire school played it. i just stood by tried to watch but i failed. then one time he showed up and said: you are a hardcore nintendo player right? (which i was back then) i said yes and he tested me. i tried the super mario bros 3 for the first time and i was like damn. i couldnt get enough. even the teachers gave us task to complete the game and tell other how it was like. with the craziest game and task ever i had for the first time a quest. to complete the super mario bros 3 and to complete my love for nintendo games. it forced me to dedicate my life for videogames. i can even go this far to say that super mario bros 3 is the game that made me to what i am. thats what kind of power it had. of course many other gamers just simply hated it because they rather played sega. so it was a fight between sega and nintendo. also super mario bros 3 was also the creator of the sonic vs mario war which led to sonic and mario fought over its popularity. we all know who the champion was back then
. i know i might overreact but how can you blame me. it was the biggest moment in my life. it is also a important piece of my life. it is also rare for me to share something this important to others. its not everyday i let you in on my personal life so see this as a privilege. i think its time to do the rest of the review
1. start up
its a nice start up and kinda funny but it also gives you little demostration to its gameplay. you can see mario pick up a shell and toss it. you can also see mario go all the way to left and end up at the right and you can see mario go behind a hill which is also a neat trick
2. gameplay
super mario bros was the biggest sucess when it first came. super mario bros 2 was ok but mostly diffrent but super mario bros 3 was the bomb. they took everything from smb 1 and smb 2 and mix it together and it became a king. there are far more enemies than the other smb games and more items. the items was probally the first thing we noticed when we played. you could fly which was new and it was so abusive in the game. the other items were not used that much. thats because we got them later in the game. however what also was new was that there was items that could be used in the map screen like the music box, anchor, cloud and hammer. it helped us. also there are many more levels and modes that were fun. for example the old arcade version of mario bros, bonus game and hammer bros mini boses. the objective is same as always get to the end of the level but instead of a flagpole there is a box that flips. once you get into it you get a symbole. collect 3 of them and you get a extra life. depending what kind of symbol you get you can get 1,2,3,
and 5 lifes. the game is very generous with extra life. however it does get tricky at some points and that is great. there are full of bonus stuff in the levels and tons of secrets. its so great that people tries to find flaws and glitches. they even create glitches. smb 3 is probally the most glitch loved game ever.
3. music
the music is great of course. the classical sound of 8 bit is so define in this game. you simply cant hate it. whats most facinated is that they still keep using the old smb 3 music in other future super mario game. for example super mario galaxy. that game has super mario bros 3 music. even the dying theme is unique
4. graphic
its unique in any way. its colorful, fantasifull and also well detailed. they have put so much efforts in this game. the enemies, environment and just about everything else is just simply wonderful. its not many nes game that is near as good as smb 3. it makes you wonder how in wonderland have they got the glorious idea of making this game. its too good to be true
5. fun factor
fun is all you have. you live in a fantasy while playing this. also you feel the need to satisfy you by beating the Bleep of everyone, doing awesome skill moves and show them whos the baddass. this game gives you fungasm. oh yeah its that great. if you dont have it then get it. you have no idea what you are missing. everyone should have played this game. for those who havent played it tell them to do so because it will change their view on year 2000 games. this is my quest to you. i want you to go to everyone who havent heard or played smb 3 and tell them to do so. smb 3 needs to step into light again. smb 3 for ever everyone
6. difficulty
i give this game a 3/10 however this is hard to rank since it variates from person to person. this is not too hard for me but it could be hard for you. i think a 3 is well balanced
total score: i give this game a perfect 10/10 the best game of nes in the platform section. this game is a important part of nintendo history. its a game that will be famous for all times. as i said super mario bros 3 forever
10- Perfect This game is nearly perfect, and has little if any flaws, and is a blast to play!
here are some pics and songs:
this is my review on super mario bros 3. hope you like it. i might also do a reivew on super mario 64 but its not sure yet. i hope you also share me your experience you had on this game to me and others. this is silks of sweden stay tuned for more. now where is my handcontrol? its time for smb 3 ^^
____________________________
my friends code:
super smash bros brawl = 2838-4154-7461
mario kart wii = 2622-9874-2387
mario striker super charged = 3010-2663-2823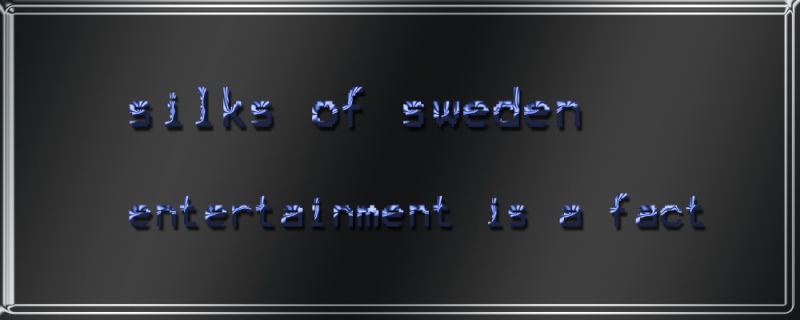 Permissions in this forum:
You
cannot
reply to topics in this forum