Search found 4 matches for switch
by Reanfan

Today at 12:07 pm
Search in: Headline News Stories
Replies: 0
Views: 2
~~~~~~~~~~~~~~~~
Squids or Kids Too!
~~~~~~~~~~~~~~~~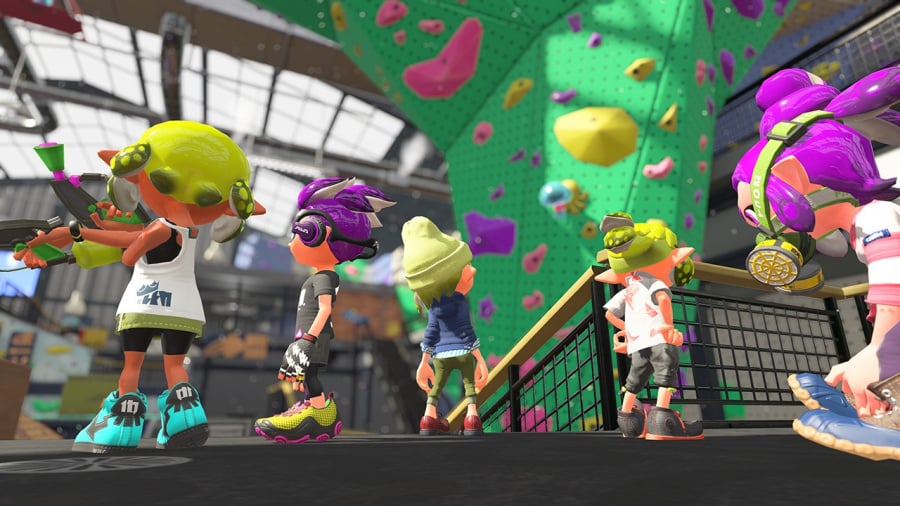 Developed and published by Nintendo, Splatoon 2 is the sequel to the fairly popular Wii U shooter Splatoon which ended up being one of the top-selling games on the ill-fated dual-screen home console. Does this sequel hold a candle to its predecessor? Continue reading our review to find out!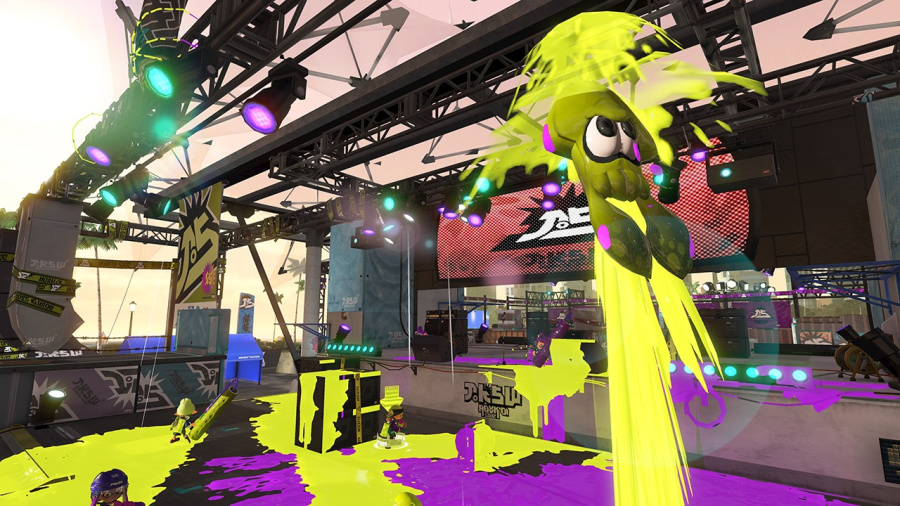 Arguably the weakest aspect of the original Splatoon title that released on the Wii U was the single player Hero Mode which had only a handful of short stages that were too similar to one-another and were fairly easy to beat. The whole mode could be finished within an hour or two, but luckily Hero Mode in Splatoon 2 is much more robust with longer, more difficult stages, and much more variety to the tasks. You can easily spend 10-20 hours in the mode this time around which is fantastic news for any squid!
The gameplay in Splatoon 2 is mostly the same as its predecessor, however a few new techniques have been added such as a power shield to guard against certain attacks and of course new weapons. Multiplayer is as fun as you'd expect, however we did experience major instability and frequent disconnects while playing online which wasn't a problem with the original title on Wii U.
Salmon Run is a fun and challenging mode that will really test your mettle and can earn you some good equipment should you do well at the mode! The controls are good, but ironically the original Splatoon was much better in this regard. You'll find out why in our review of Splatoon (Wii U Retail) which will be going live early next month.
There are alot of rehashed stages alongside new ones, unfortunately alot of the old stages have been simplified and many good hiding spots in those stages have been removed which is a shame. Splatfests are the main attraction in this series and are basically a competitive poll where you vot for your favorite poll option which will basically become your team and people on both teams splat it out to prove who is top squid in the arena!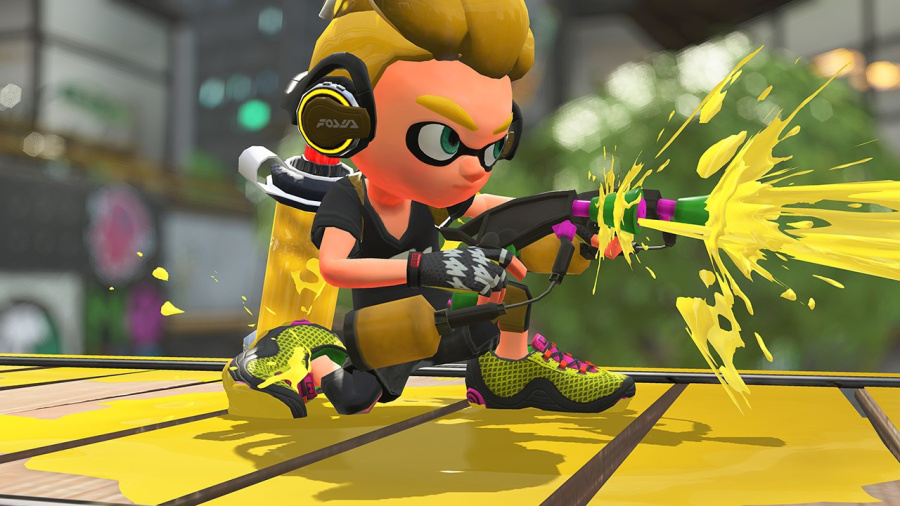 The major drawback of Splatoon 2 and the Nintendo
Switch
in-general is the lack of voice chat which can only be done if you have a mobile device that is compatible with Nintendo's voice chat app for
Switch
which is just insane in our opinions. Sure almost everyone in Japan has a mobile device, but elsewhere the numbers are as low as 35% -40% which means that depending on region there will be large groups of players online who won't be able to strategise with their team members which could give certain teams a clear-cut advantage.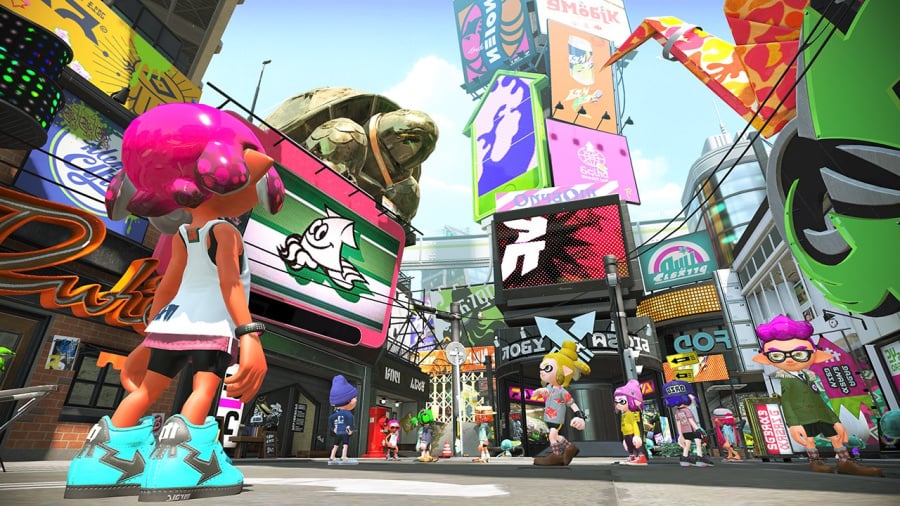 Visually the game looks great with a better resolution than the previous game in the new series, however we did notice that in certain returning stages there were certain details missing that made them seem less impressive. The upside is that you'd likely miss these details during a heated match, but it still is a disappointing downgrade. The soundtrack on the other hand is just as good as the first game's and the Squid Sisters music videos are just as fun to watch and listen to which will be music to every squid's ears we're sure!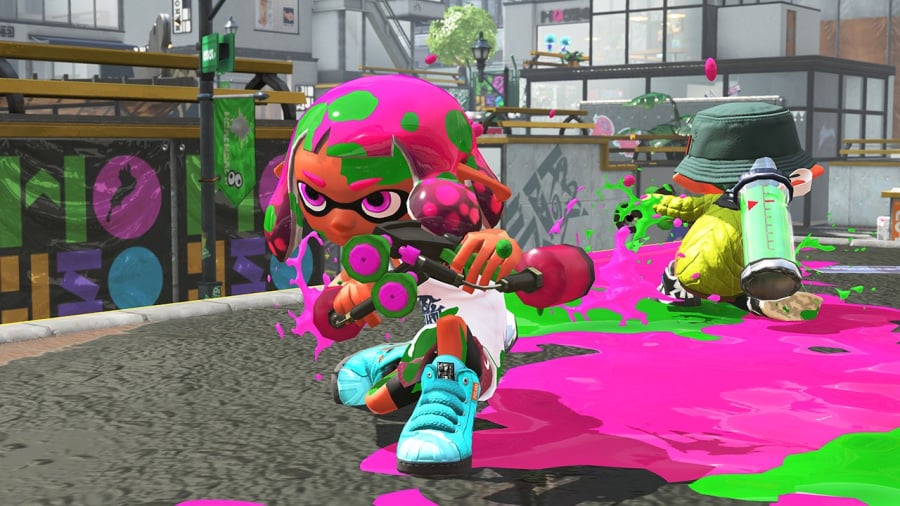 Bottom-Line:
With excellent gameplay, solid controls, fantastic single player and multiplayer modes, and a flawless soundtrack, Splatoon 2 is a game that any
Switch
owner should thoroughly enjoy, however downgraded returning stages that are less detailed and are missing many hiding spots, as well as the lack of actual in-game voice chat options really hurt the game's overall score, but regardless we give Splatoon 2 a good level of recommendation!
~~~~~~~~~~~~~~~~
Score: ★★★★★★★★☆☆ 8/10
~~~~~~~~~~~~~~~~
~~~~~~~~~~~~~~~~
#Review
#Nintendo
#Switch
#FPS
#Splatoon
#Gaming
~~~~~~~~~~~~~~~~
by Reanfan

on Mon Oct 09, 2017 3:03 pm
Search in: Headline News Stories
Replies: 17
Views: 243
~~~~~~~~~~~~~~~~
A Walk On The Wild Side!
~~~~~~~~~~~~~~~~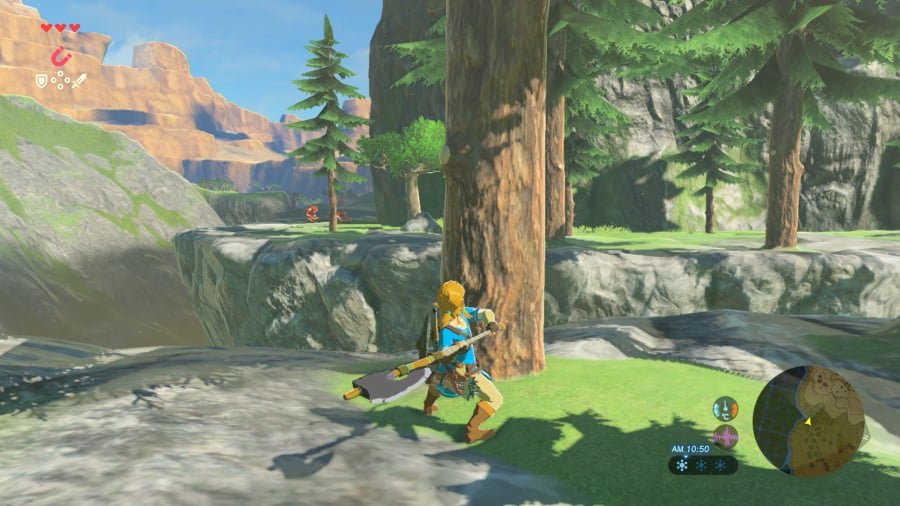 The Legend of Zelda: Breath of The Wild is a fantastic open-world adventure game that completely reinvents the franchise. And while it's an excellent title it feel like it's lost some of that Zelda magic. Despite this we still feel the game is one of the best titles in the franchise. Continue reading our review to find out why!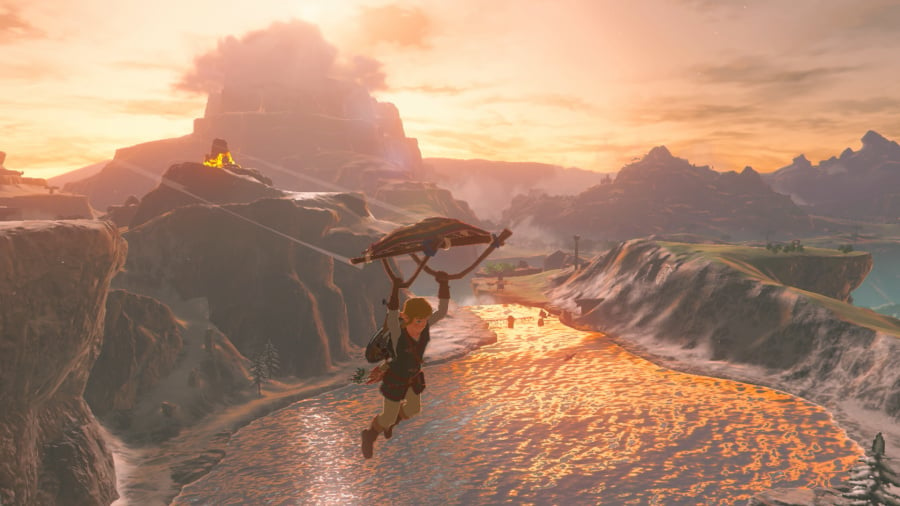 Breath of The Wild is an open-world adventure game and possesses a massive world with tons of secrets and hidden areas to explore and despite being much smaller in scale than Xenoblade Chronicles X, Nintendo did a fantastic job with the topography of the world in the game to make you truly feel like an explorer! This is the game's greatest strength, however it's also its greatest weakness as well since the game nearly does away with complex puzzle solving and dungeons in favor of smaller and easier shrines.
These mini dungeons number in the 100's, but are substantially simpler than a typical dungeon in the Zelda series. With the exception of this, however Breath of The Wild is a fantastic entry in the series and other aspects such as the story-telling as well as sidequests and pseudo guild quests are superb and will keep you entertained for many hours!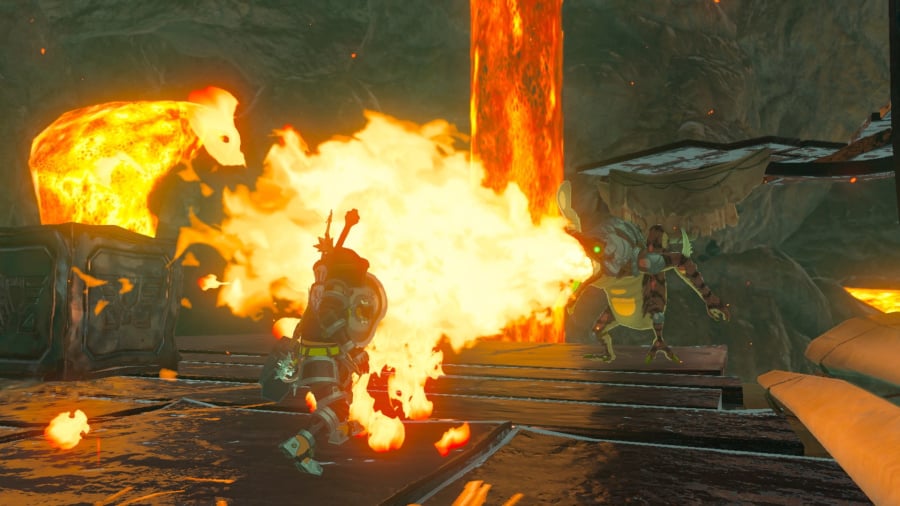 The Legend of Zelda: Breath of The Wild is also the first game in the Zelda series to have full voice acting in most of the important story scenes which gives a breath of fresh air to the narrative of the game! The difficulty of the game is fairly easy for the most part, though it can become somewhat challenging at times. For those who want a challenge, there's a difficulty setting for that! The item scavenging and pet system are extremely rich and can make exploration extremely fun for completionists!
You can also cook and craft items in the game as well. This system is somewhat limited, but is enjoyable nonetheless! The Legend of Zelda: Breath of The Wild is also by far the longest game in the Zelda series clocking in at over 300 hours to complete one hundred percent!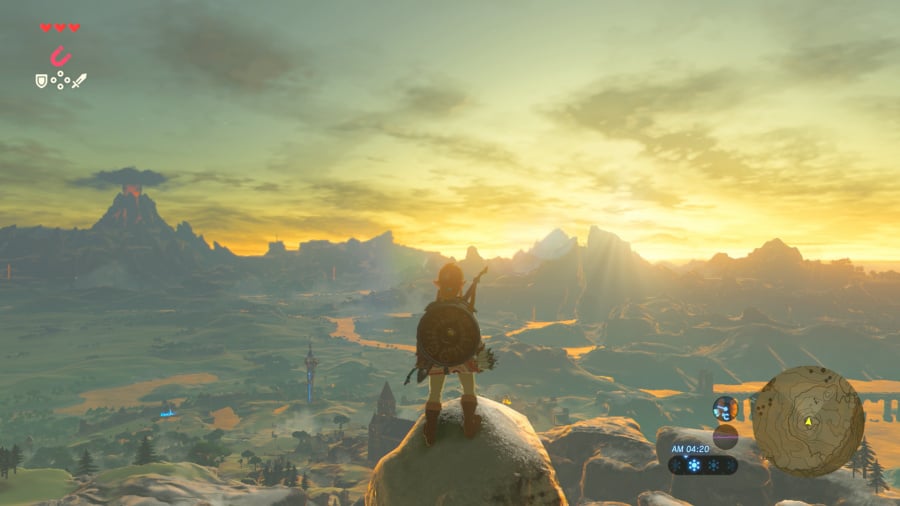 The controls in the game a flawless and are a piece of cake to learn which is always a very good thing. The visuals in The Legend of Zelda: Breath of The Wild are absolutely gorgeous and even give Xenoblade Chronicles X a run for its money in-terms of the best looking Wii U games! The environments as well as the character/enemy models are intricately detailed and the Cel-Shading gives the game a breathtaking art-direction unlike anything we've ever seen before!
The soundtrack is also absolutely flawless with fully orchestrated dynamic tracks that not only fit the mood of the game, but also change in rhythm and tempo depending on what's happening around Link which adds to the game's atmosphere!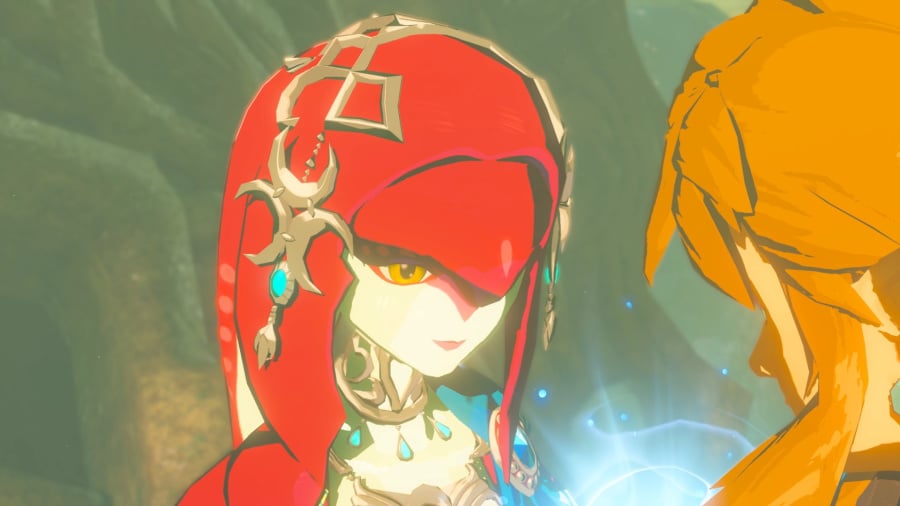 The Switch Difference:
Besides a slightly higher resolution and better frame rate on the Nintendo
Switch
version when docked both games are nearly identical. The only difference we can think of is that the
Switch
port has better textures and object models, but overall you'll have an amazing experience with the game regardless of which console you play it on!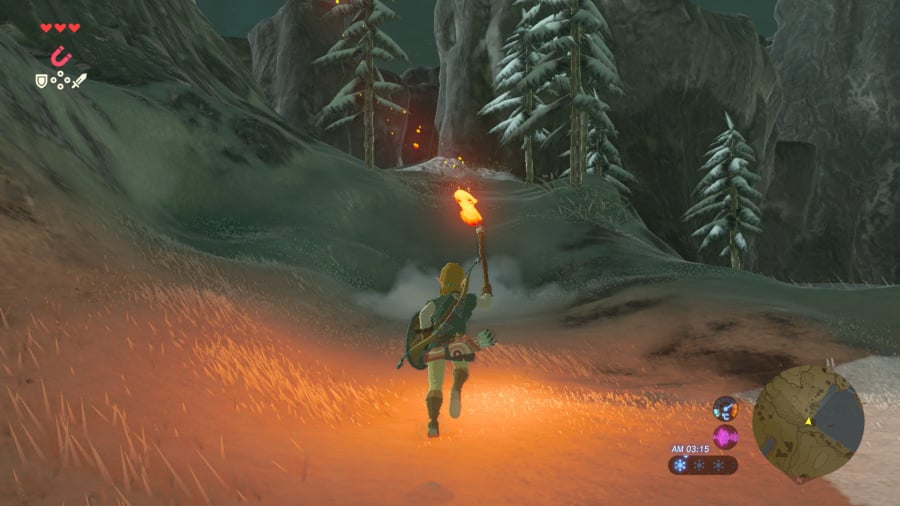 Bottom-Line:
With an incredible story, superb gameplay, and flawless controls, The Legend of Zelda: Breath of The Wild will draw any Wii U or
Switch
owners to the game while the unparalleled audio-visual presentation will keep players coming back time and time again. Honestly the only drawback that the game has is that it is too different from the other games in the series, however in-terms of open-world games, Breath of The Wild is in a league of its own which is why we give the game a perfect level of recommendation to any and all
Switch
and Wii U owners!
~~~~~~~~~~~~~~~~
Score: ★★★★★★★★★★ 10/10
~~~~~~~~~~~~~~~~
~~~~~~~~~~~~~~~~
#Review
#Nintendo
#Zelda
#WiiU
#Switch
#OpenWorld
#Adventure
#Gaming
~~~~~~~~~~~~~~~~
by Reanfan

on Wed Sep 27, 2017 6:58 pm
Search in: Headline News Stories
Replies: 7
Views: 156
~~~~~~~~~~~~~~~~
Developer Confirms Game Has Had The Best Debut In The Steamworld Series!
~~~~~~~~~~~~~~~~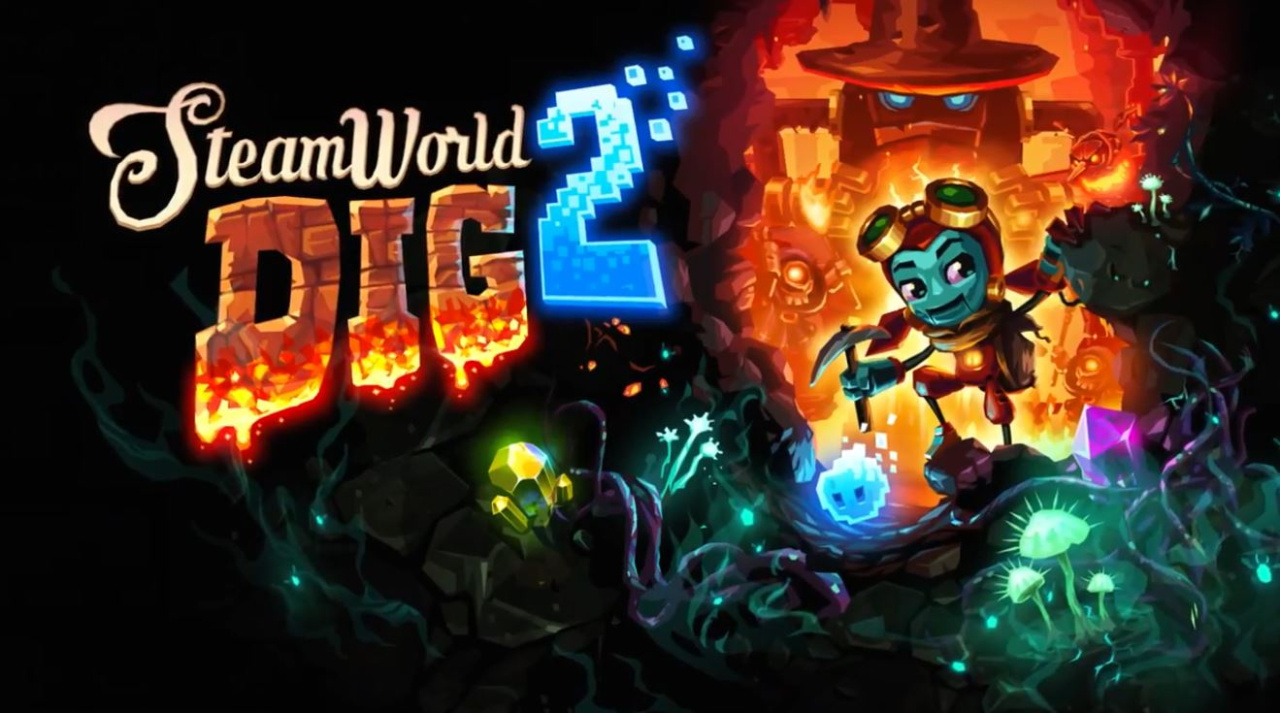 Image And Form's Steamworld series have always been quite good and have been commercially successful to a certain extent, however the developer has confirmed that Steamworld Dig 2 has had the most successful debut of any of the Steamworld games! This is what they had to say in a recent press release:
Image And Form wrote:Players are having a blast as well, with the 98% approval rating on Steam being the obvious proof. Everyone's praise results in impressive sales; I'm happy to announce that SWD2 is the biggest launch in SteamWorld history, selling faster than any game we've ever made before it.

On Switch it's topping the charts in as good as every country. In less than a week we've already earned back most of the game's total development budget. Twenty or so people for almost a year and a half... You do the math!
Have you purchased the game on any platform and what do you think of this news? As always be sure to let us know in our comments section below!
Source: Nintendo Life.
~~~~~~~~~~~~~~~~
#ImageAndForm
#SteamworldDig2
#Success
#Launch
#Switch
#Vita
#PS4
#Steam
#Gaming
~~~~~~~~~~~~~~~~
by Reanfan

on Fri Feb 24, 2017 10:54 am
Search in: Latest Nintendo News
Topic: Breaking News: The Nintendo Switch Potentially Has A Fatal Flaw With Its Joycon Controllers...
Replies: 1
Views: 594
~~~~~~~~~~~~~~~~~~~~~~~~~~~~~~~~~~~~~~~~~~~~~~~~~~~~~~~~~~~~
Hardware or Software, That Is The Question...
~~~~~~~~~~~~~~~~~~~~~~~~~~~~~~~~~~~~~~~~~~~~~~~~~~~~~~~~~~~~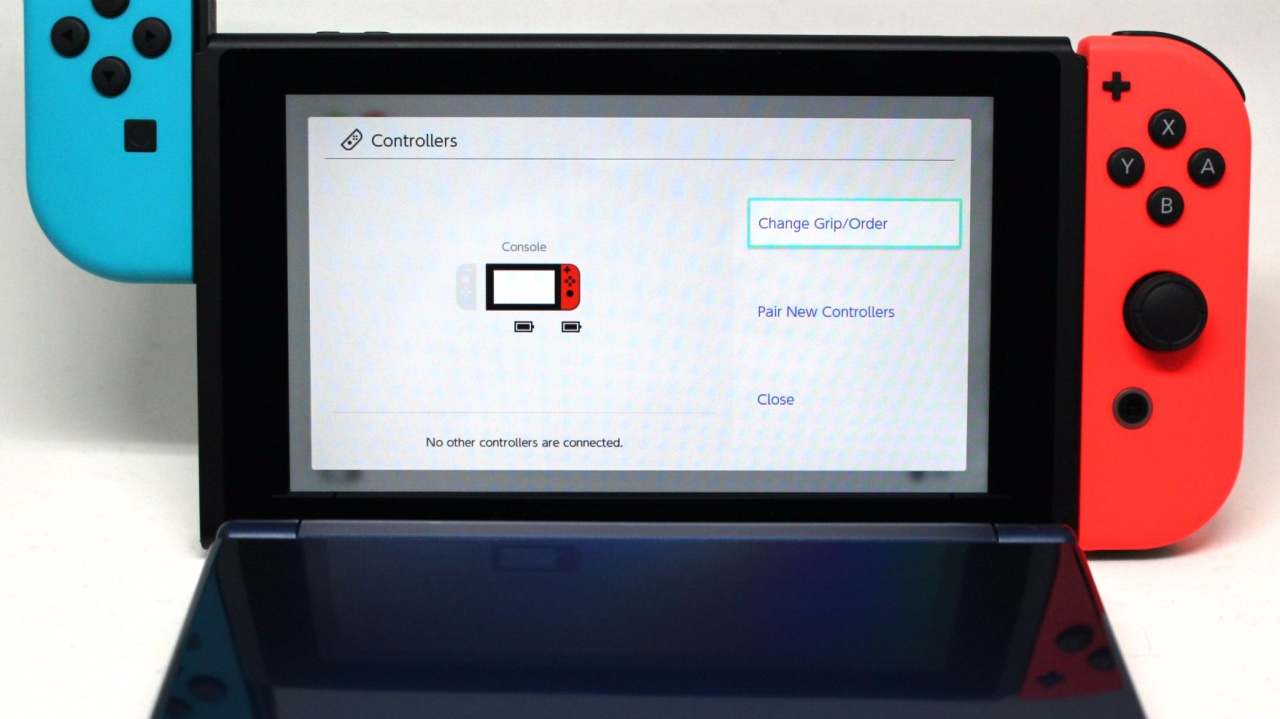 It has come to our attention that many members of the press have been experiencing serious desyncing issues with the Joycon controllers on their pre-launch
Switch
consoles that have us scratching our heads about how such a serious bug could be present so close to the console's official launch which is less than a week away, regardless it needs to be fixed as soon as possible.
According to sources the issue is being caused by the weak wi-fi connectivity of the Joycon controller attachments being hampered by the water of the players' own bodies. Hopefully the issue can be resolved through a system update, otherwise we might be looking at a potential recall of
Switch
consoles available at launch.
What do you think of this news regarding the issues with early
Switch
consoles? As always be sure to let us know your thoughts in our comment section below!
Sources: Nintendo Life and several other credible press websites and blogs.
~~~~~~~~~~~~~~~~~~~~~~~~~~~~~~~~~~~~~~~~~~~~~~~~~~~~~~~~~~~~
#Switch
#Bad
#Console
#Handheld
#Hardware
#WTF
~~~~~~~~~~~~~~~~~~~~~~~~~~~~~~~~~~~~~~~~~~~~~~~~~~~~~~~~~~~~