Search found 33 matches for gaming
on March 11th 2018, 6:43 pm
Search in: Latest Nintendo News
Replies: 10
Views: 543
~~~~~~~~~~~~~~~~
Presented Directly To You!
~~~~~~~~~~~~~~~~
Hi, there gamers, Bre here with a whole lot of good coming at you from Nintendo themselves! As most of you know, recently Nintendo posted a Nintendo direct with this came so much awesome news! Let's start at the beginning with 3DS news and coming soon:


new Warioware Gold – bringing some of your favorite old mini games along with new ones via your favorite bad guy Wario! This game is being brought to you by the 3Ds and includes all your favorite characters from the previous ones, though some are rocking new styles! This game will keep you on your toes and quick thinking when it launches on: August 3, 2018!


Next up on our amazing game list is one that is a cross of post-apocalyptic style races in "Dillon's Dead-heat Breakers"! In this game you will defend the frontier, as a red flash character named "Dillon." Multiplayer allows fun with friends in this game, as they join in as gunners to help you on your mission! Can't wait to try this game? A demo version will launch on May 10, 2018 with the full game becoming available on May 24, 2018!


Remember when the question "Are Mario, Luigi, and Bower better together" was answered by a previous 3D game with your favorite brothers? Well now we're taking on that question again with the new game "Mario and Luigi: Bowsers Inside Story and Bower Junior's Journey." This game will take you into the story with your favorite two brothers trying to find a cure for the blorps that is threatening the mushroom kingdom. The two-team duo though have been swallowed by Bowser and must fight to find their way out and save the kingdom. This game gives you the opportunity though not only to play as the brothers, but Bowser too!  Then on top of all that you get to see what goes on behind the scenes with Bower Jr as you play in his eyes and his story! This game launches to the 3DS sometime in 2019!


The last major game that Nintendo has given us on the 3Ds this direct is a twist on a favorite character from one of our childhood tv shows! Detective Pikachu stars none other than Pikachu himself trying to solve the case of why the Pokémon have went wild and broke the peace between them and humans. This Pikachu though is a bit different from the other, he's rough and has a bit of mouth. The cool thing about this game is we get a new amiibo designed for this game and is even bigger than the rest! The game and amiibo are available for pre-purchase right now, and launches March 23, 2018!


The last game we have announced is a remake of a classic tale, "Luigi's Mansion" is being brought to the 3Ds by Nintendo! This game was first released on the game cube, and everyone loved it! Nintendo is not giving us a more high def remake, and we can't wait to play it! This game will launch sometime this year!


Now onto the switch titles:

Kirby Star Allies brings a new twist to the classic game of Kirby! You and your friends can battle it out as Kirby and his friends and take on enemies together. Characters such as King Dede, Meta Knight and many more! Friends will be released in DLC throughout the year too! The demo for this game is already out and available via the e-shop! The full game itself will launch March 16, 2018!


Dark Souls fans can rejoice as the game has been announcing to be coming to the Switch very soon, but the new content that we got is very sweet. The Nintendo direct brought us the news of an amiibo coming out soon for the game! As if that wasn't enough, before the game launches there will be a network test giving players new and old to have a chance to test the game before it launches! Dates for the network test will come soon!! The full game and amiibo will be available "May 25. 2018!"


Next up we got a classic game with some new twists and friends joining the game in "Mario Tennis Aces!" This game is a classic having versions released onto many systems, but the switch version is bringing in all the fun of multiplayer, portability, and strategy into one game! You can play as your favorite Mario character and take on matches using things such as zone shots, blocks, and trick shots! Find the perfect combination of these and more when the game launches on "June 22, 2018!" Oh yeah, this game comes with story mode also!


Okay so a few months ago Sony launched their high def remastered version of their classic game "Crash Bandicoot", and us Nintendo fans were left bummed because we were left out on this game. Be bummed no more though Nintendo fans, as this game is coming to the Switch in "Crash Bandicoot the N'sane Trilogy" which launches July 20, 2018!"


Some other games we can look forward to on the switch and 3DS include: Undertale, Octopath Travelers including a special edition version, Sushi Striker, Hyrule Warriors Infinitive Edition and many more!


Oh, there is one thing we been dying to share with you from our friends in the Squid Research lab themselves! There is a new agent in town, and they don't seem to be like the others. This agent comes to us from the Octolings themselves and is here to help us squids in a whole new world and adventures. The Splatoon DLC "Splatoon Octo Expansion will launch on: Summer 2018! With this comes an update that will feature new gear, and once you beat the story mode on this expansion you and friends can choose to stay true to squids or be an octoling yourself! Pre-order is up now, and if you do pre-order you will get some sweet gear just for doing so!


Oh wait, we just got some breaking news Nintendo fans! This one Switch players have been waiting on and predicting for a bit now and finally it has been answered!  Super Smash Brothers is coming to the Switch brining in your favorite squid kid to the fight! We don't have an official release date for the game yet, but the game will be out sometime this year!


There are so many amazing games coming to us this year from Nintendo, so be prepared for loads of fun and loads of sleepless nights gamers! As always keep on gaming, and talk to you soon!

~~~~~~~~~~~~~~~~

#NintendoDirect #Switch #3DS #Smash #Splatoon #Dillon #WarioWare #MarioTennis #Gaming

~~~~~~~~~~~~~~~~
by Reanfan

on February 10th 2018, 7:07 pm
Search in: Vita Retail Reviews
Replies: 20
Views: 843
~~~~~~~~~~~~~~~~
The Longest Battle Ever!
~~~~~~~~~~~~~~~~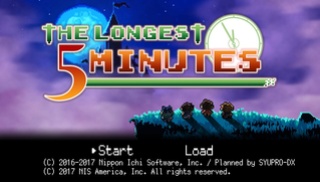 Don't let the name and trailer fool you, The Longest Five Minutes might look and sound like Half Minute Hero at a glance, but The Longest Five Minutes is by far the better game and is a truly incredible JRPG in many ways! Continue reading our review to find out why: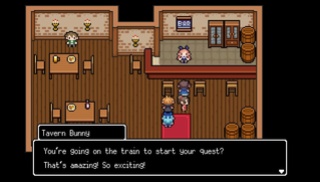 The Longest Five Minutes is a turn-based JRPG similar to the first Lufia game in-terms of many of its mechanics, however where this game really shines is its incredible story which will have you relive the main protagonist Flash Back's journey to defeat the demon king. In this regard it's sort of similar to Half Minute Hero, however the story is much more coherent with up to three to five hours of gameplay per sequence it feels like a true JRPG unlike its spiritual predecessor Half Minute Hero.
The gameplay and story are also as good as most of the SNES classic's from the 90's with great plot-twists and other surprises, The Longest Five Minutes is an instant classic in our opinions! The game is also somewhat longer than we were expecting clocking in at between 30-40 hours in length. The only gripe we have with the game is that it's very easy to beat, though completing the game is a tricky proposition given the complex optional branching story paths the game possesses, because some of which are extremely challenging to trigger. The controls are simple and easy to learn and the game is PSTV compatible which is always fantastic news in our opinions!
The Longest Five Minutes is a very nice looking game with crisp and vibrant 16-bit HD graphics that look amazing! Visually the game looks somewhat similar to that of the Romancing Saga 2 Vita remake. They aren't going to wow anybody, but they're exceptionally good looking, especially the character and enemy models! The music is also top-notch and fits the game's mood perfectly so overall we feel that the audio-visual presentation of the game is nearly perfect!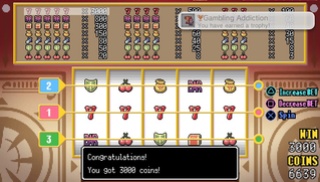 Bottom-Line:
With a unique story, excellent gameplay, and nearly flawless audio-visual presentation, The Longest Five Minutes is a fantastic game that every JRPG fan who owns a Vita should snatch up, while the excellent controls and PSTV compatibility is the icing on the proverbial cake. The only downside of the game is its low level of difficulty, but otherwise the game is a genuine masterpiece and as such we give the game a great level of recommendation!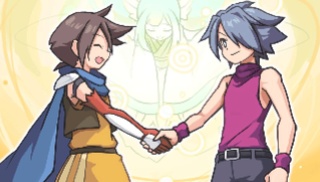 ~~~~~~~~~~~~~~~~
Score: ★★★★★★★★★☆ 9/10
~~~~~~~~~~~~~~~~
~~~~~~~~~~~~~~~~
#Review
#NiSA
#TheLongestFiveMinutes
#Vita
#PSTV
#Gaming
#JRPG
#PSN
#Retail
~~~~~~~~~~~~~~~~
by Reanfan

on December 22nd 2017, 8:30 pm
Search in: Vita Retail Reviews
Replies: 18
Views: 638
~~~~~~~~~~~~~~~~
Fairy Good Song! Sorry For The Dreadful Pun...
~~~~~~~~~~~~~~~~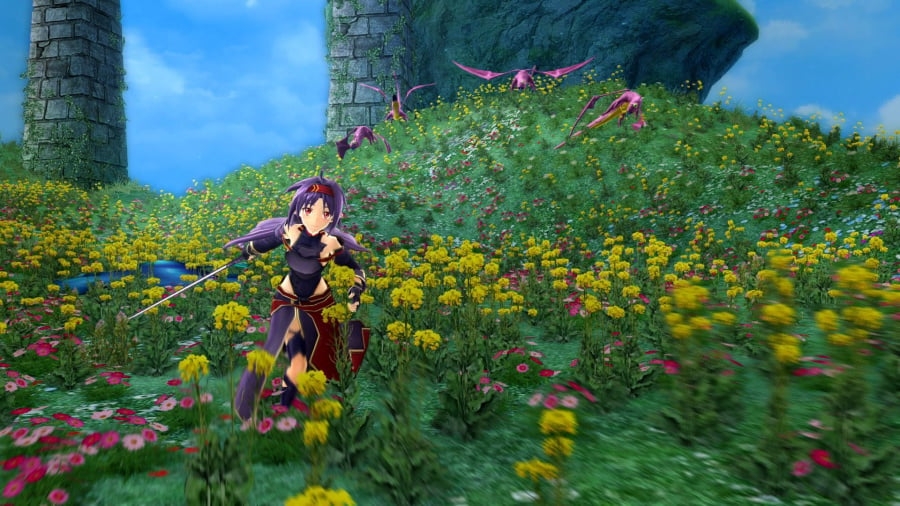 Developed by Artdink and published by Bandai Namco, Sword Art Online: Lost Song takes place in Alfheim in the SAO mythos and is a gorgeous looking Vita game to say the least, but how does the gameplay hold up? Continue reading our review to find out!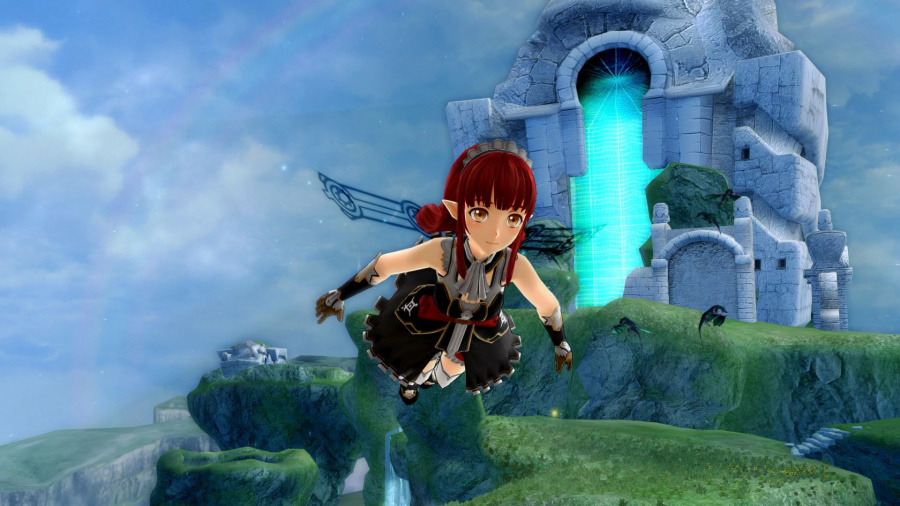 The gameplay in Lost Song is vastly different from that of Hollow Fragment and in many ways it makes the game much more accessible and enjoyable than its predecessor. There are two
HUGE
differences between Lost Song and Hollow Fragment, the first is obviously the flight system which is very fun, but sadly is only used in the open fields of the game, and the second is that your characters can use magic to dominate the battlefield! The magic you can use depends on your character's race. Some characters such as Rain even have original sword skills that only they possess.
Another new feature is that you can choose to play as any of the 20+ included anime characters and Rain or a original character you can create, be warned that the character creation is extremely limited and disappointing. Much like Sword Art Online: Hollow Fragment, Sword Art Online: Lost Song takes place in an alternate reality to the anime series and light novels. Basically the anime and light novels occur in Timeline A while each of the games take place in let's say Timeline B. There's a definite continuity to the games so the storylines do compliment one-another.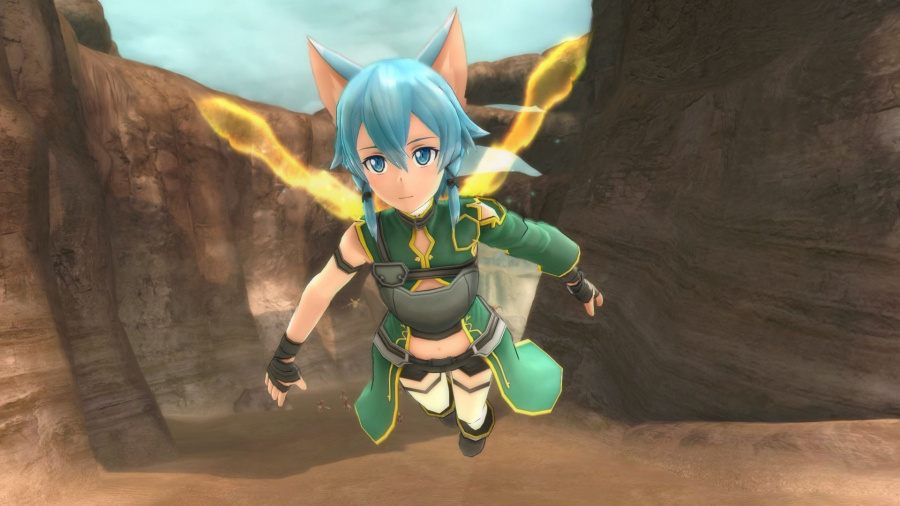 The difficulty in Sword Art Online: Lost Song can be brutal at times unless you spend alot of time grinding levels, and weapon/skill mastery. Also the controls can be fairly daunting at first until you get used to the spellcasting and flight engine in the game. The game is much shorter than Sword Art Online: Hollow Fragment so don't expect a single playthrough to take over a hundred hours this time around. Sword Art Online: Lost Song is also PSTV compatible which is always a good thing in our opinions!
The audio-visual presentation in this game is leaps and bounds better than those in Sword Art Online: Hollow Fragment. The PS4 version shown in the images is basically an upscaled version of the Vita game so expect to be be impressed! The character models are gorgeous and highly detailed, the world is beautiful beyond expectations, and the game's handful of CG cutscenes are a sight to behold! The music is generally better than Hollow Fragment's, the only downside to the audio presentation is that there is no option for English voice acting.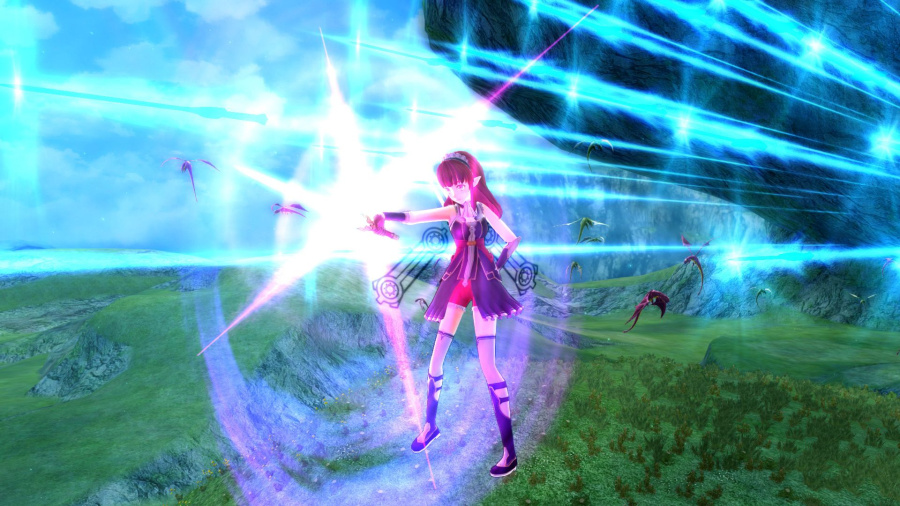 Bottom-Line:
With excellent gameplay that is both unique and highly enjoyable, a superb story, and top-notch visuals, Sword Art Online: Lost Song will be an instant hit for any fan of the franchise, while the unique gameplay mechanics and PSTV compatibility will appease hardcore gamers to their core! The soundtrack is also improved over that of Hollow Fragment. The only two things we found disappointing was how short the game is for a JRPG and that once again English voice acting isn't available in the game. Still the game is a fantastic addition to any Vita or PSTV owner's game library and as such we give the game a good to great level of recommendation!
~~~~~~~~~~~~~~~~
Score: ★★★★★★★★½☆ 8.5/10
~~~~~~~~~~~~~~~~
~~~~~~~~~~~~~~~~
#Review
#SwordArtOnlineLostSong
#Vita
#PSTV
#PS4
#BandaiNamco
#ArtDink
#JRPG
#Action
#Gaming
~~~~~~~~~~~~~~~~
by Reanfan

on October 31st 2017, 7:37 pm
Search in: Vita Retail Reviews
Replies: 14
Views: 547
~~~~~~~~~~~~~~~~
A Frightening Tale of Friendship & Togetherness!
~~~~~~~~~~~~~~~~
Developed by Nippon Ichi Software and published by Nis America, Yomawari: Midnight Shadows is a creepy game that proves that friendship can overcome anything, with a heartfelt premise like that it must be a fantastic game, right? Continue reading the rest of our review to find out!
The story of Yomawari: Midnight Shadows follows two girls trapped in a nightmarish hell where ghosts and other supernatural creatures are running rampant in their hometown. They must reunite and work together for there to be any hope for them to figure out what has happened to their town and to survive. The gameplay and settings in Yomawari: Midnight Shadows are surprisingly eerie and gave us plenty of jump-scares during the course of the game.
Basically the flashlight you obtain early on in the game allows you to see spirits and other dangers, however you can't fight them and instead must hide until the creatures or spirits who spotted you give up their search. This stealth element is pretty enjoyable, but doesn't always work if a certain creature knows where you are so it's best to get a little distance between you and the immediate threat before hiding if at all possible. There are times where certain key items are needed to distract certain spirits or ghosts, but if you are an old-school gamer this will pose little to no problems at all.
The controls in the game are straightforward and easy to learn while the difficulty can be quite unforgiving if you aren't used to  retro-style stealth-based adventure games. The game is fairly short as we beat the game in under 10 hours though it might be possible that we didn't fully explore the game's areas. The game is PSTV compatible which is always a plus in our opinions!
The audio-visual presentation is superb as expected from Nippon Ichi Software! The pixel art is flawless, the dim lighting adds to the eeriness of the game, especially if you play the game with the lights off in your room as the developer intended.  The character and enemy models as well as the world itself look gorgeous as Nippon Ichi put alot of love and attention into the intricate details that give this game and series a distinct level of uniqueness that will leave a lasting impression.
The soundtrack is mostly ambient, but it really adds to the eeriness of the game. It might not be all that memorable, but it's still nice to hear nonetheless. Some of the sound effects such as screams, heartbeats, and other spooky sounds really add to the overall experience we had with the game!
Bottom-Line:
With great gameplay, flawless controls, and a fantastic audio-visual presentation, Yomawari: Midnight Shadows will draw you in from beginning to end with it's spooky gameplay and charming visuals. If you're a fan of retro adventure games this is a must-have! We give Yomawari: Midnight Shadows for Vita a good level of recommendation!
~~~~~~~~~~~~~~~~
Score: ★★★★★★★★☆☆ 8/10
~~~~~~~~~~~~~~~~
~~~~~~~~~~~~~~~~
#Review
#NisAmerica
#NipponIchiSoftware
#Adventure
#Yomawari
#Vita
#PSTV
#Gaming
~~~~~~~~~~~~~~~~
by Reanfan

on October 25th 2017, 10:11 pm
Search in: WiiWareWave Exclusive Features
Replies: 16
Views: 553
~~~~~~~~~~~~~~~~
Bon Voyage Old Friend!
~~~~~~~~~~~~~~~~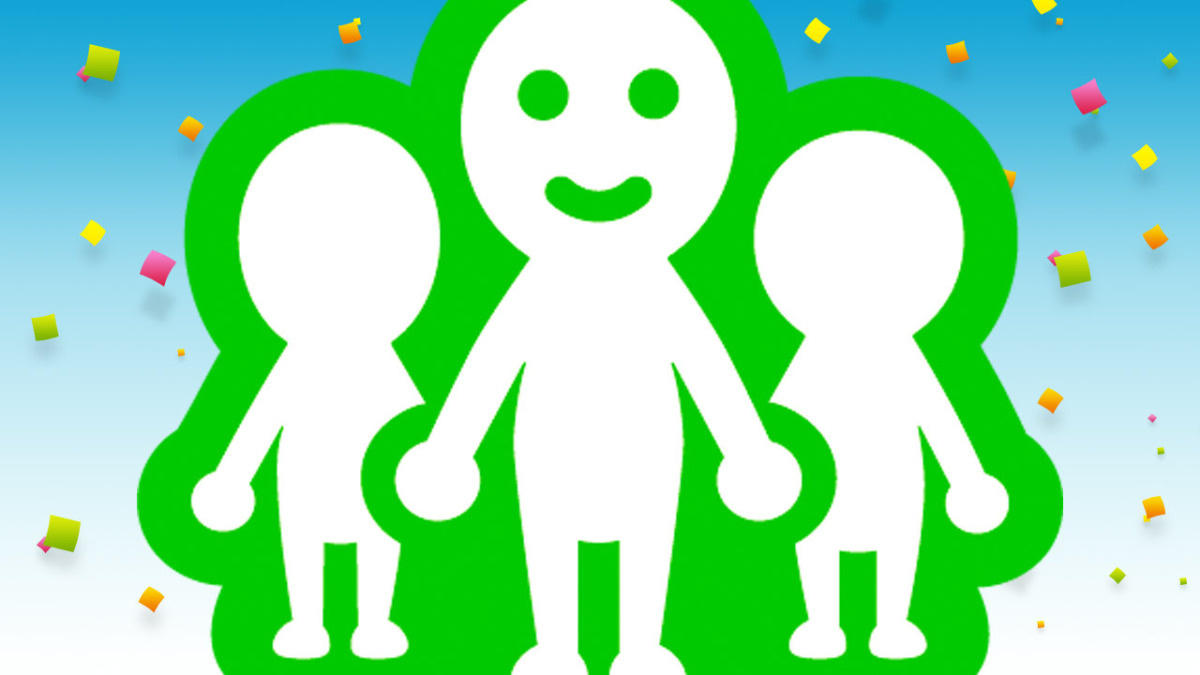 It's been five long years since Nintendo's foray into social media, Miiverse launched on Wii U and it has since ballooned into a massive hit especially after the app was added to the 3DS, and though several restrictions added since 2015 have severely hampered the service, it is still going surprisingly strong in its twilight days leading up to its closure in less than two weeks. What does this mean for you? Well even if you don't use the app if you own a Wii U you will no longer be able to add friends to your friends list, this also means that you'll be unable to make new friends and send in-game PM's in games such as Monster Hunter 3: Ultimate as well. Basically it will mean that you'll have to make due with any current friends on your list for online experiences so I suggest you don't remove anyone from your list if you plan on having any online
gaming
sessions on your Wii U in the future.
The 3DS is safe from this issue, since its friends list is tied to your handheld's friend code instead of Miiverse. Once Miiverse closes this will also render the Miiverse stage in Super Smash Bros. Wii U & 3DS completely useless which is another major reason why important offline available content shouldn't be tied to features that will be removed in the twilight years of a console. This is just the tip of the ice berg though as nearly 115 Wii U games feature Miiverse support within the game itself such as Super Mario Maker, Splatoon, The Legend of Zelda: Wind Waker HD / Breath of The Wild, Xenoblade Chronicles X, Super Mario 3D World, Hyrule Warriors, New Super Mario/Luigi U, Shovel Knight, etc, etc. All of these games and many, many more will have very cool and unique features stipped from them upon Miiverse's closure which is definitely going to hurt the enjoyment factor of the games, but in some more serious cases will make some content impossible to obtain "I'm looking at you Xenoblade Chronicles X". Yes that's right, the two raid bosses in Xenoblade Chronicles X and their exclusive materials will be lost upon Miiverse's closure which will prevent players from creating a couple of the most powerful Skells in the game as well as some of the best weapons in each job class.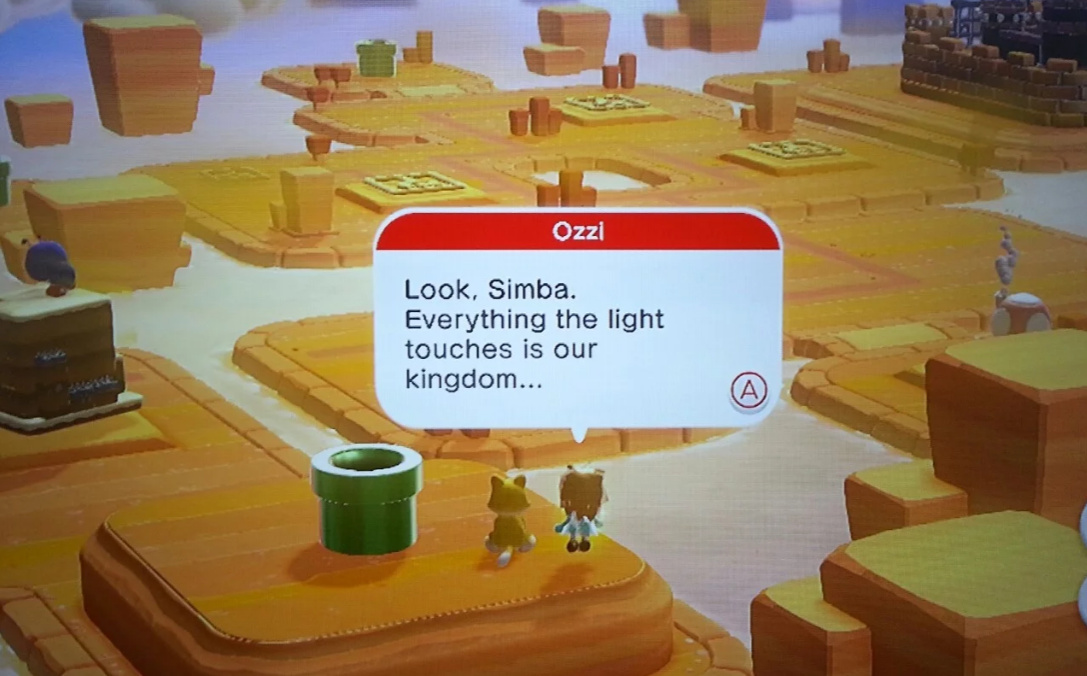 Regardless of the major flaws and drawbacks regarding the closure of Miiverse the social media experience it provided was one of the most unique and intriguing I have ever experienced and the colorful personalities of its myriad of members always put a smile on my face. One of the greatest things about Miiverse was that it was a gathering place of many highly talented and aspiring artists and the beauty of the art graced almost every member's timeline! There were plenty of hilarious moments such as the discovery of the aptly named Luigi Death Stare in Mario Kart 8, the creation of the facepalm-worthy meme character Bigley, and who can forget the annoyed developers talking smack about Nintendo's sudden announcement that Miiverse was going to be closing in November? Bottom line Miiverse was unique and incredible in so many ways and will be missed by our crew.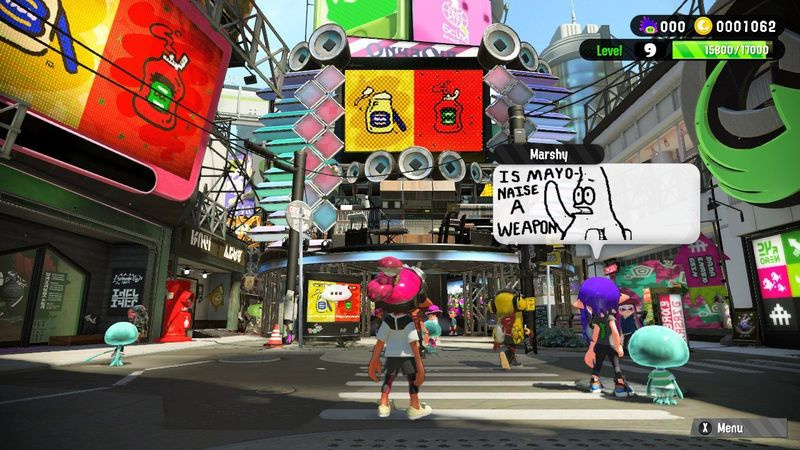 Anyways be sure to tell us about your thoughts about and past experiences you've had with Miiverse in our comments section below!
~~~~~~~~~~~~~~~~
#Miiverse
#Nintendo
#WiiU
#3DS
#Online
#Gaming
~~~~~~~~~~~~~~~~
by Reanfan

on October 25th 2017, 10:05 am
Search in: Latest Playstation News
Replies: 4
Views: 334
~~~~~~~~~~~~~~~~
A Link To Mother!
~~~~~~~~~~~~~~~~
Sony has announced a new PS4 and Vita title that EastAsiaSoft will be publishing! Reverie is clearly inspired by the iconic classics such as The Legend of Zelda and Earthbound/Mother. We're not entirely sure about a North American release, but since Sony EU announced this we can all but guarantee a European release happening.
What do you think of this upcoming game? As always be sure to let us know in our comments section below!
Source: Push Square.
~~~~~~~~~~~~~~~~
#Sony
#EastAsiaSoft
#PS4
#Vita
#Indie
#Gaming
~~~~~~~~~~~~~~~~
by Reanfan

on October 22nd 2017, 12:07 pm
Search in: Switch Reviews
Replies: 17
Views: 608
~~~~~~~~~~~~~~~~
Squids or Kids Too!
~~~~~~~~~~~~~~~~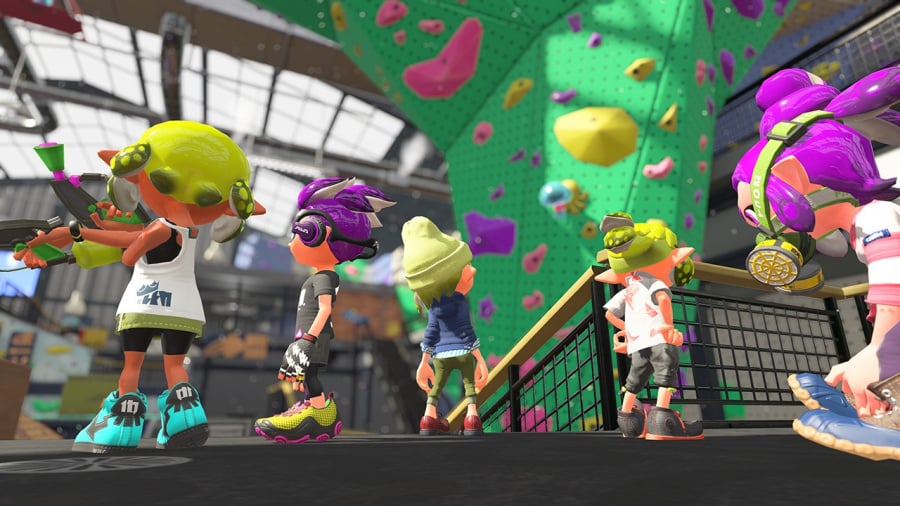 Developed and published by Nintendo, Splatoon 2 is the sequel to the fairly popular Wii U shooter Splatoon which ended up being one of the top-selling games on the ill-fated dual-screen home console. Does this sequel hold a candle to its predecessor? Continue reading our review to find out!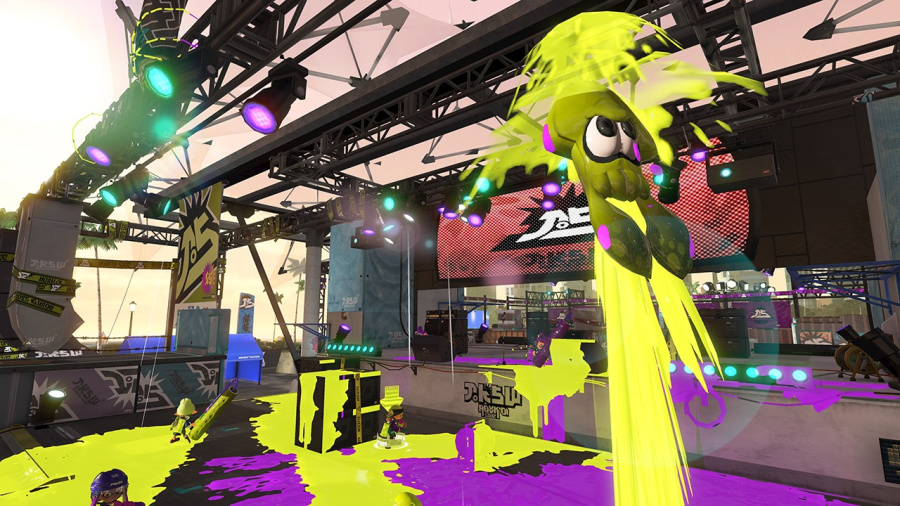 Arguably the weakest aspect of the original Splatoon title that released on the Wii U was the single player Hero Mode which had only a handful of short stages that were too similar to one-another and were fairly easy to beat. The whole mode could be finished within an hour or two, but luckily Hero Mode in Splatoon 2 is much more robust with longer, more difficult stages, and much more variety to the tasks. You can easily spend 10-20 hours in the mode this time around which is fantastic news for any squid!
The gameplay in Splatoon 2 is mostly the same as its predecessor, however a few new techniques have been added such as a power shield to guard against certain attacks and of course new weapons. Multiplayer is as fun as you'd expect, however we did experience major instability and frequent disconnects while playing online which wasn't a problem with the original title on Wii U.
Salmon Run is a fun and challenging mode that will really test your mettle and can earn you some good equipment should you do well at the mode! The controls are good, but ironically the original Splatoon was much better in this regard. You'll find out why in our review of Splatoon (Wii U Retail) which will be going live early next month.
There are alot of rehashed stages alongside new ones, unfortunately alot of the old stages have been simplified and many good hiding spots in those stages have been removed which is a shame. Splatfests are the main attraction in this series and are basically a competitive poll where you vote for your favorite poll option which will basically become your team and people on both teams splat it out to prove who is top squid in the arena!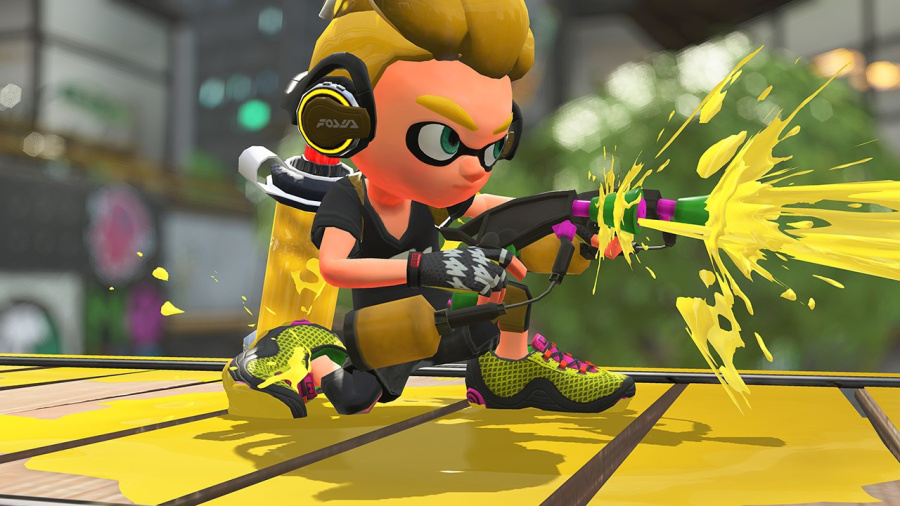 The major drawback of Splatoon 2 and the Nintendo Switch in-general is the lack of voice chat which can only be done if you have a mobile device that is compatible with Nintendo's voice chat app for Switch which is just insane in our opinions. Sure almost everyone in Japan has a mobile device, but elsewhere the numbers are as low as 35% -40% which means that depending on region there will be large groups of players online who won't be able to strategise with their team members which could give certain teams a clear-cut advantage.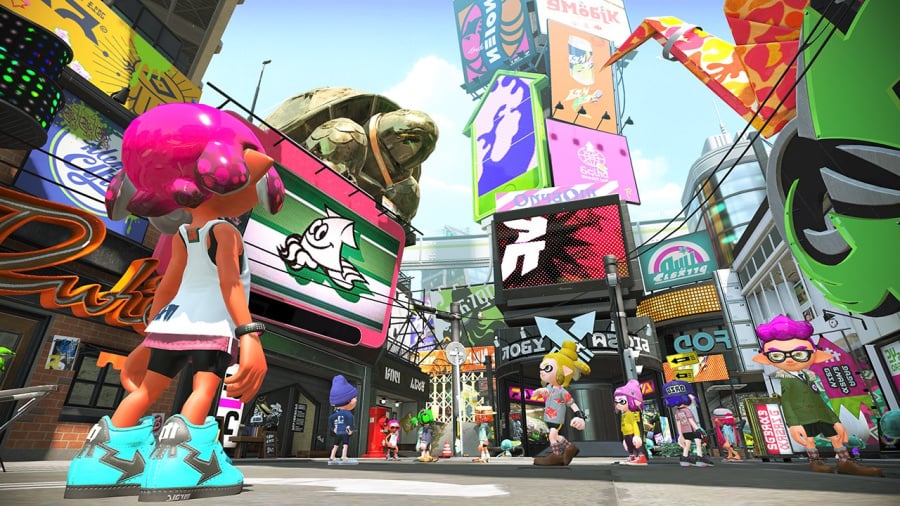 Visually the game looks great with a better resolution than the previous game in the new series, however we did notice that in certain returning stages there were certain details missing that made them seem less impressive. The upside is that you'd likely miss these details during a heated match, but it still is a disappointing downgrade. The soundtrack on the other hand is just as good as the first game's and the Squid Sisters music videos are just as fun to watch and listen to which will be music to every squid's ears we're sure!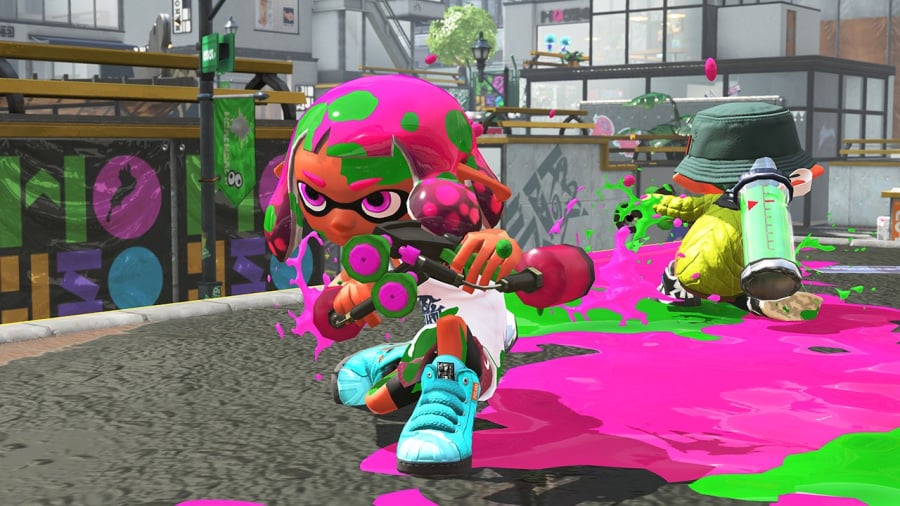 Bottom-Line:
With excellent gameplay, solid controls, fantastic single player and multiplayer modes, and a flawless soundtrack, Splatoon 2 is a game that any Switch owner should thoroughly enjoy, however downgraded returning stages that are less detailed and are missing many hiding spots, as well as the lack of actual in-game voice chat options really hurt the game's overall score, but regardless we give Splatoon 2 a good level of recommendation!
~~~~~~~~~~~~~~~~
Score: ★★★★★★★★☆☆ 8/10
~~~~~~~~~~~~~~~~
~~~~~~~~~~~~~~~~
#Review
#Nintendo
#Switch
#FPS
#Splatoon
#Gaming
~~~~~~~~~~~~~~~~
by Reanfan

on October 18th 2017, 6:28 pm
Search in: 3DS Reviews
Replies: 14
Views: 624
~~~~~~~~~~~~~~~~
Revolutionary Party!
~~~~~~~~~~~~~~~~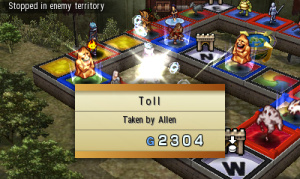 Developed by Omiya Soft and published by Nis America, Culdcept Revolt is a party game that fuses together gameplay elements from trading card games, board games, and other forms of entertainment. The game is actually very similar to Fortune Street which was released on the Wii and became somewhat of a cult hit in the West. So does Culdcept Revolt hold a candle to other party games such as Mario Party or Fortune Street? Continue reading our review to find out!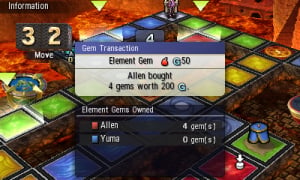 This isn't the first time a game in the Culdcept series has been released in the West as the first entry on the Sega Saturn did release outside of Japan. This is a definite step-up from its Saturn predecessor with a ton of new cards, boards, and gameplay features.
The rules can be pretty daunting at first, but the game's single player campaign does an excellent job at easing players into the nuances and intricacies of the game. You basically earn territories and buy and upgrade guardian monsters to guard your territory your opponents have to pay a toll when they land on your territory with an unlucky roll of the dice, however they can opt to attack your guardian and steal your property. There are much more crazy rules and points of interest such as gates that when passed earn you magic "in-game currency" as well which can be used to upgrade various things such as guardians and territories.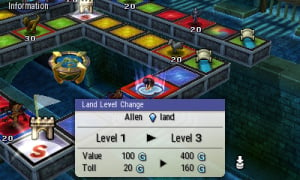 There are other rules typical of card games that apply such as card fusion and evolution which adds another layer of strategy to the game. The multiplayer is as fun as you'd expect from a AAA party game which is a must. The contols are also solid and easy to learn.
The audio-visual presentation is quite good. As you'd probably imagine the graphics are nothing that'll blow your mind, but they're still quite pleasing while the sound-track is very enjoyable and fits the mood of the game like a glove!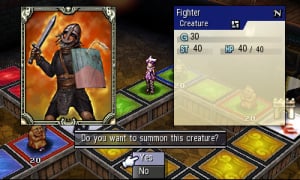 Bottom-Line:
With excellent gameplay, frantically amazing multiplayer, solid controls, and a rather enjoyable audio-visual presentation, Culdcept Revolt for the 3DS is a great game that any fan of the party genre should thoroughly enjoy as such we give the game a great level of recommendation!
~~~~~~~~~~~~~~~~
Score: ★★★★★★★★★¼ 9.25/10
~~~~~~~~~~~~~~~~
~~~~~~~~~~~~~~~~
#Review
#CuldceptRevolt
#NisAmerica
#Party
#3DS
#Retail
#Gaming
~~~~~~~~~~~~~~~~
by Reanfan

on October 17th 2017, 6:03 pm
Search in: Vita PSN Reviews
Replies: 14
Views: 663
~~~~~~~~~~~~~~~~
Half Slime Heroin Ahoy!
~~~~~~~~~~~~~~~~
Developed by Exe-Create and published by
KEMCO
, Antiquia Lost is a 16-bit JRPG with a glossy coat of HD paint and is a blast to play! Is this enough to make Antiquia Lost a worthwhile purchase for you Vita/PSTV? We think so and here's why!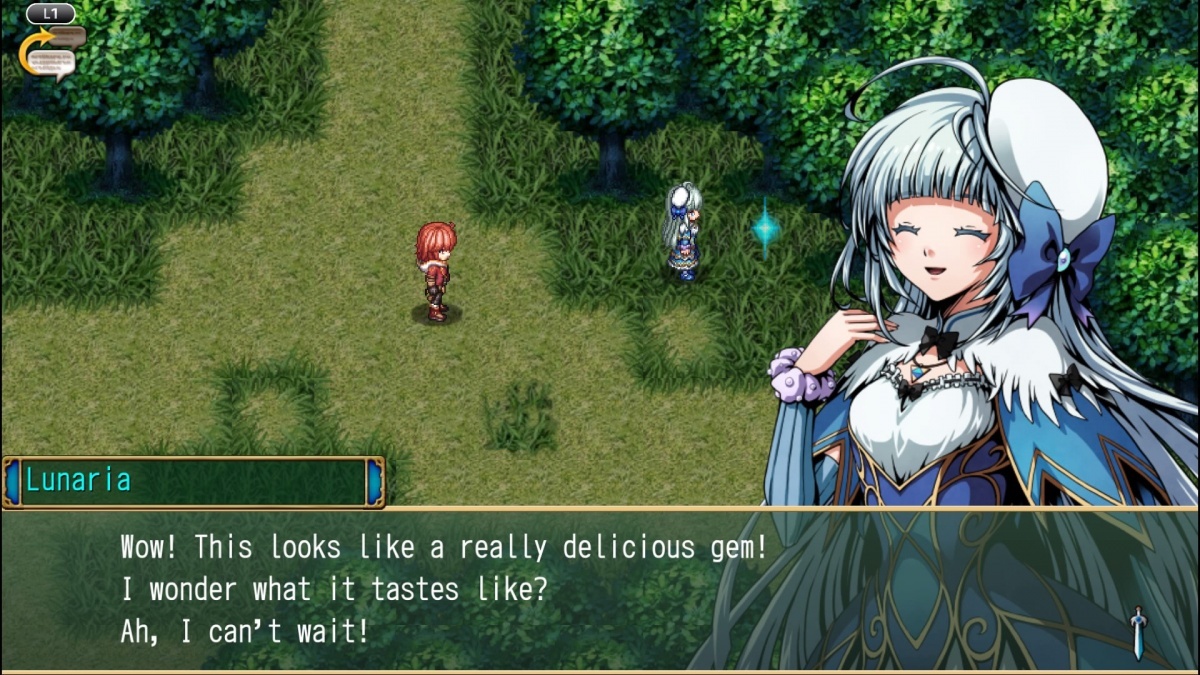 The story of the game revolves around the protagonist who's basically human, a half-slime girl who has a gem-eating fettish, a full-fledged slime lady who's a soldier and gets lost comically easy, and a super strong cat-person who's on in years, but wise. The story is quite comical to be honest though it does have darker moments it never tries to take itself too seriously which is a nice change of pace from most modern RPG's.
The gameplay is fairly straightforward, with a few twists such as growing fruits from seeds to boost stats and feeding gems to a certain character to raise her stat and level her up. Everything else from the turn-based battles to the other nuances such as transportation is all typical RPG-fare, which isn't a bad thing at all in our honest opinions.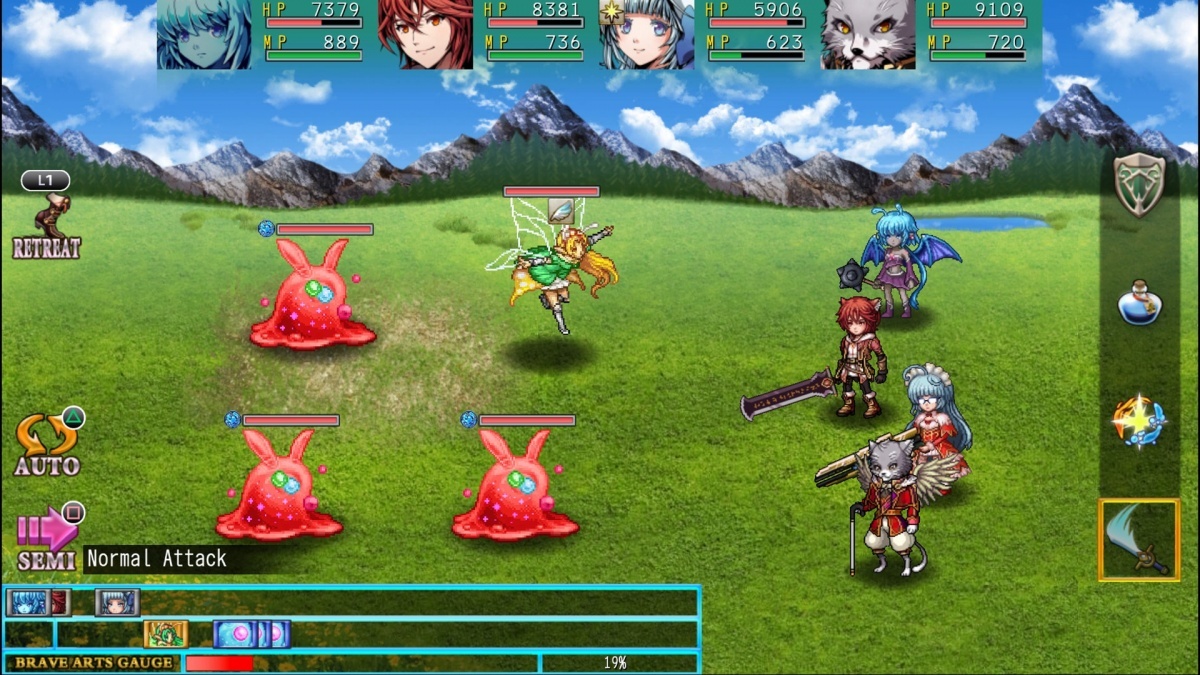 The controls are easy to learn as expected from a retro-inspired JRPG which is good. The difficulty on the other-hand is way too easy for a large portion of the game thanks to the premium shop that can be accessed early on to possibly obtain extremely overpowered equipment. Antiquia Lost is also PSTV compatible which is great for players who enjoy
gaming
on the big-screen.
The audio-visual presentation is decent enough, the graphics are 16-bit and clearly inspired by retro games, but the art-direction isn't quite as authentic as previous
KEMCO
releases which is a shame, but it still looks good. The soundtrack has a few superb tracks, but for the most part is highly forgettable.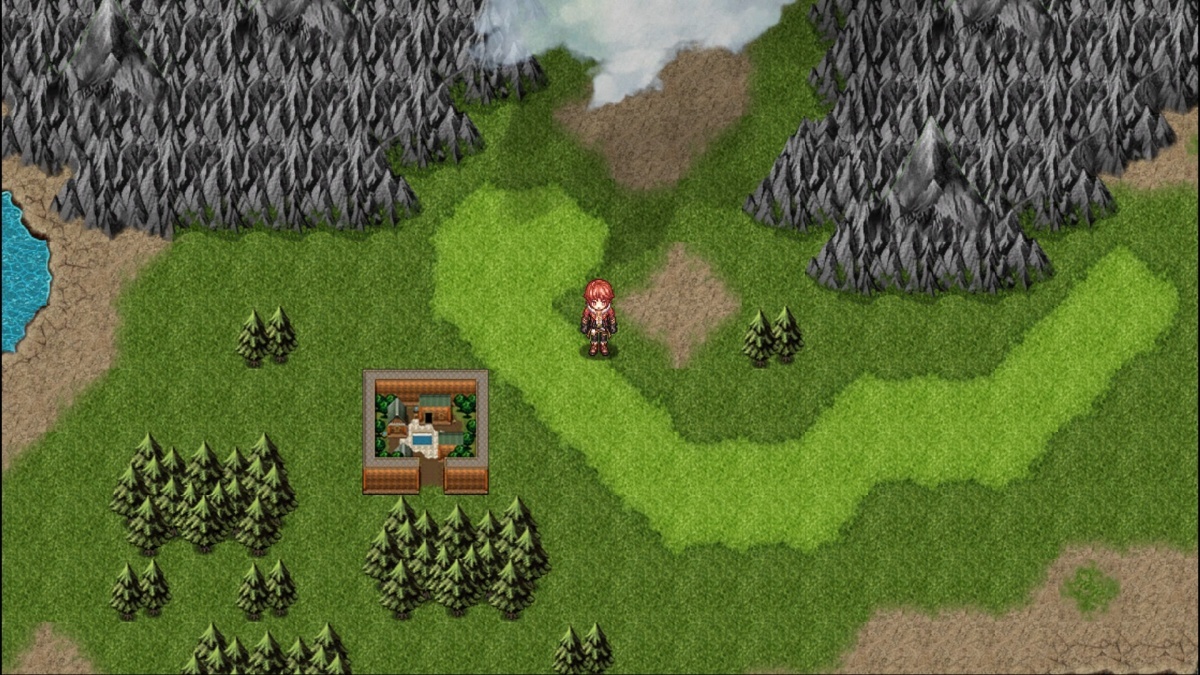 Bottom-Line:
With a comical and highly enjoyable story, solid gameplay, and flawless controls Antiquia Lost for Vita/PSTV is an excellent throwback title that will remind players of a simpler more enjoyable era of the video game industry which is always a fantastic thing.
Unfortunately the premium shop that can be used for free in-game alchemy stones can break the balance of the game's difficulty and the visuals don't quite look as nice as
KEMCO
's previous 2D offerings and the soundtrack is rather hit-and-miss as well. Overall though, Antiquia Lost is a fun game that fans of retro RPG's should enjoy so we give the game a solid level of recommendation!
~~~~~~~~~~~~~~~~
Score: ★★★★★★★½☆☆ 7.5/10
~~~~~~~~~~~~~~~~
~~~~~~~~~~~~~~~~
#Review
#ExeCreate
#KEMCO
#Vita
#PSTV
#JRPG
#Gaming
~~~~~~~~~~~~~~~~
Page 1 of 4 • 1, 2, 3, 4