Search found 147 matches for eshop
by Reanfan

on February 19th 2018, 11:57 am
Search in: Headline News Stories
Replies: 10
Views: 113
~~~~~~~~~~~~~~~~
Reeling Us In Hook, Line, & Sinker!
~~~~~~~~~~~~~~~~
Hit-Point and KEMCO have always developed and published enjoyable JRPG's that are a great value for their consumers, but Dragon Sinker has a certain appeal that hasn't been seen in their previous console releases, but is that enough to award the game a perfect score? Not quite, but it came very close and here's why: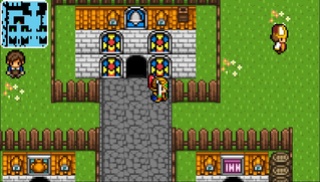 The story is your typical fantasy fare with three races teaming up to beat an enemy none of them can vanquish on their own, but despite being very cliché it works, and is every bit as good as Final Fantasy III (NES) and Final Fantasy V (SNES). Speaking of those two Final Fantasy titles, Dragon Sinker uses a very similar job system to what those two games possessed which is as enjoyable as it sounds on paper.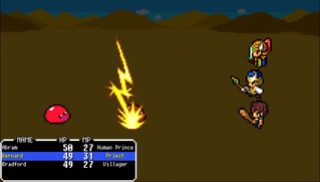 The battles are turn-based as expected and aren't all that complex, but using effective techniques and magic is paramount later on in the game, especially if you're playing on the hard difficulty setting. The game's world is surprisingly large for a game that's essentially a modern NES title and the game is fairly lengthy as well as it can take players 20-25 hours to beat the main story and an additional 8-15 hours to beat the post-game content!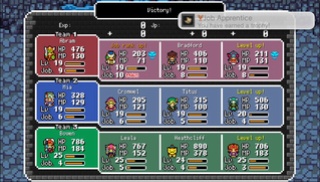 The controls in the game are about as simple as you'd expect so strategy plays a much larger role than your motor skills in this JRPG. One tip we need to share is that you'll want to backtrack and complete every quest in the game as the items and party members/job classes you'll obtain will help out immensely in the post-game content.
Dragon Sinker is also PSTV compatible which is always good news in our opinions!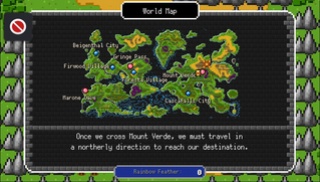 Visually the game is a real treat for retro gamers as not only is the spritework spot-on for an NES era game, Dragon Sinker also has an NES perfect color palette insuring that you'll feel like you've been transported back to the 1980's! Silliness aside, the characters are pretty varied and even change in appearance when you change their job class which is a nice touch.
The soundtrack is also nostalgic and uses genuine 8-bit chip-tunes warts and all and we loved every second of the piercingly brilliant tunes.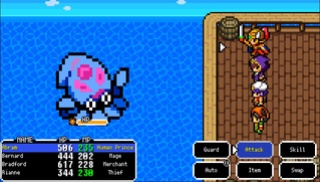 Bottom-Line:
With splendid gameplay and  a nostalgic story, Dragon Sinker will have you hooked from the very beginning, while the glorious 8-bit visuals and chiptunes will remind you of a simpler and more enjoyable era of gaming! Honestly there is virtually nothing that we can complain about in this game and almost everything is done flawlessly as such we give Dragon Sinker for the Vita a nearly perfect level of recommendation!
~~~~~~~~~~~~~~~~
Score: ★★★★★★★★★¾ 9.75/10
~~~~~~~~~~~~~~~~
~~~~~~~~~~~~~~~~
#Review
#KEMCO
#HitPoint
#Vita
#PS4
#3DS
#PSN
#eShop
#JRPG
~~~~~~~~~~~~~~~~
by Reanfan

on January 22nd 2018, 3:09 pm
Search in: Headline News Stories
Replies: 7
Views: 271
~~~~~~~~~~~~~~~~
Wii U Release Making A HUGE Splash!
~~~~~~~~~~~~~~~~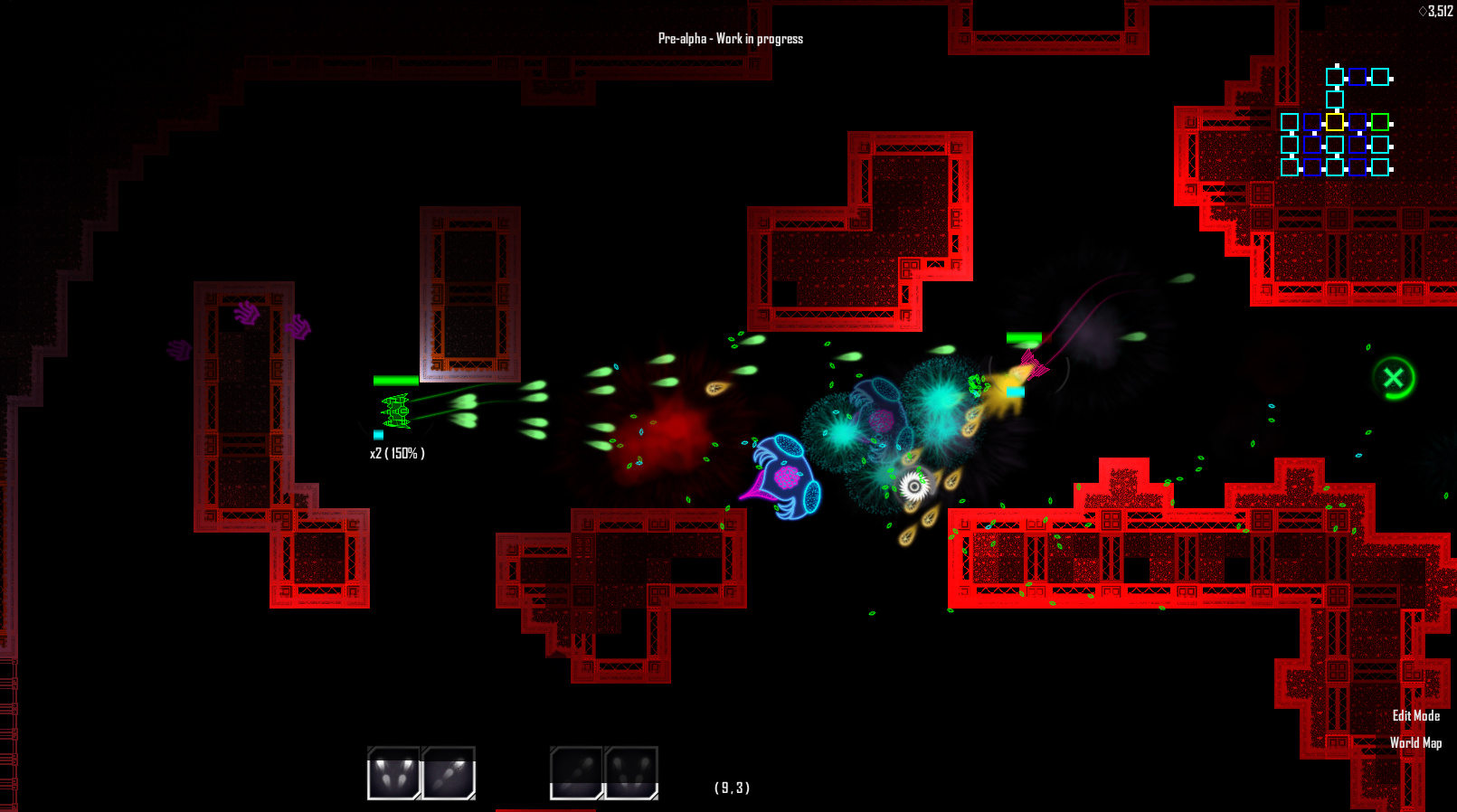 Today, aPriori Digital has announced that their frantic multiplayer shmup, Aperion Cyberstorm will be hitting the Switch AND Wii U eShops on February 8th in North America and Europe! The game was announced three years ago for the Wii U and the developer has thankfully kept their promise of releasing the game on Nintendo's ill-fated console alongside the release of the Switch version of the game!
What do you think of the news regarding the Wii U version of Aperion Cyberstorm? As always be sure to let us know in our comments section below!
~~~~~~~~~~~~~~~~
#AperionCyberstorm
#WiiU
#Switch
#eShop
#Shmup
#ReleaseDate
~~~~~~~~~~~~~~~~
by Reanfan

on January 17th 2018, 9:16 pm
Search in: Headline News Stories
Replies: 14
Views: 251
~~~~~~~~~~~~~~~~
Soaring High!
~~~~~~~~~~~~~~~~
Developed by Hit-Point and published by KEMCO, Bonds
of the Skies is a fantastic budget JRPG that will keep fans of the genre entertained for many hours! Is this KEMCO's best game yet? Nope, but it's still a blast to play and here's why:
Bonds of The Skies has solid gameplay that is unique in various aspects, of course random encounters are in which we rather enjoy every now and then, battles are relatively straightforward, but there are some nuances such as being able to move characters around in your formation mid-battle without using a turn to increase damage given or save yourself if you're low on health by retreating to the back of your formation.
Elements play a
HUGE
role in the game and quite frankly make the enemies far too challenging for even intermediately skilled players in many instances, especially later in the game. We honestly had a heck of a time reviewing this, between the difficulty, a bug that was later fixed in the game, and our 3DS breaking. Still if you like a serious challenge you should enjoy Bonds of The Skies. The story is pretty unique as expected from KEMCO so be prepared for a fun romp through the world of Eil, but don't expect any major plot-twists to catch you off guard this time around. Bonds of The Skies is rather short clocking in at under 30 hours in length so don't expect a 100 hour epic adventure.
The controls are easy to learn as expected from a throwback 16-bit JRPG. The graphics are a step-up from most of KEMCO's previous 3DS titles which is nice. We also liked the character and enemy designs in Bonds of The Skies. The soundtrack is quite enjoyable as well and really sets the mood for the game!
Bottom-Line:
With solid gameplay, excellent controls, and a great audio-visual presentation, Bonds of The Skies for the 3DS is a great game that most fans of the RPG genre should thoroughly enjoy, however the difficulty and short length of the game might be off-putting for some. Regardless we give Bonds of The Skies for the 3DS a good level of recommendation!
~~~~~~~~~~~~-~~~
Score: ★★★★★★★★☆☆ 8/10
~~~~~~~~~~~~~~~~
~~~~~~~~~~~~~~~~
#Review
#HitPoint
#KEMCO
#JRPG
#3DS
#eShop
~~~~~~~~~~~~~~~~
by Reanfan

on December 4th 2017, 10:39 am
Search in: WiiU eshop Reviews
Replies: 13
Views: 302
~~~~~~~~~~~~~~~~
A Rare Western JRPG Making A Festively Magical Splash On Wii U!
~~~~~~~~~~~~~~~~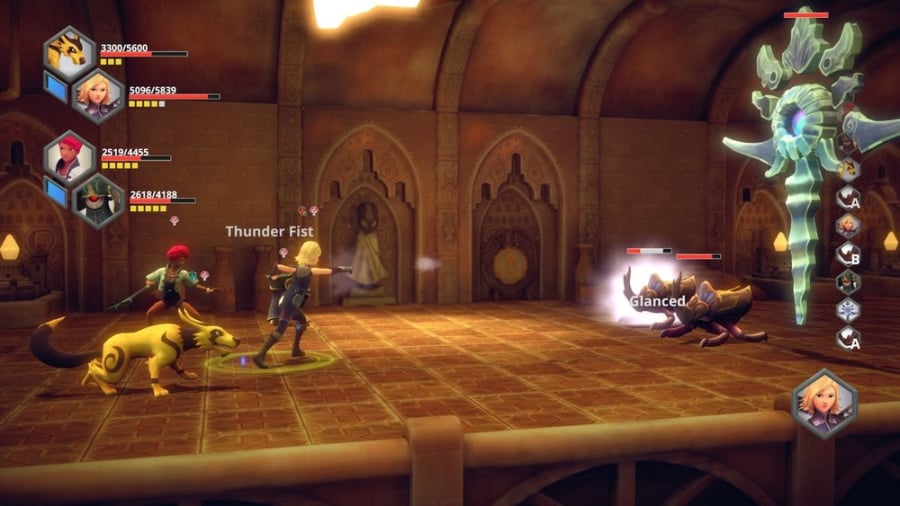 Developed and published by Snowcastle Games, Earthlock: Festival of Magic might be developed by a European company, but is truly a JRPG at heart with a colorful artstyle, and music you'd expect from the Japanese sub-genre of RPG's. Is the game as a whole worth purchasing if you're a Wii U owner? We think so and here's why: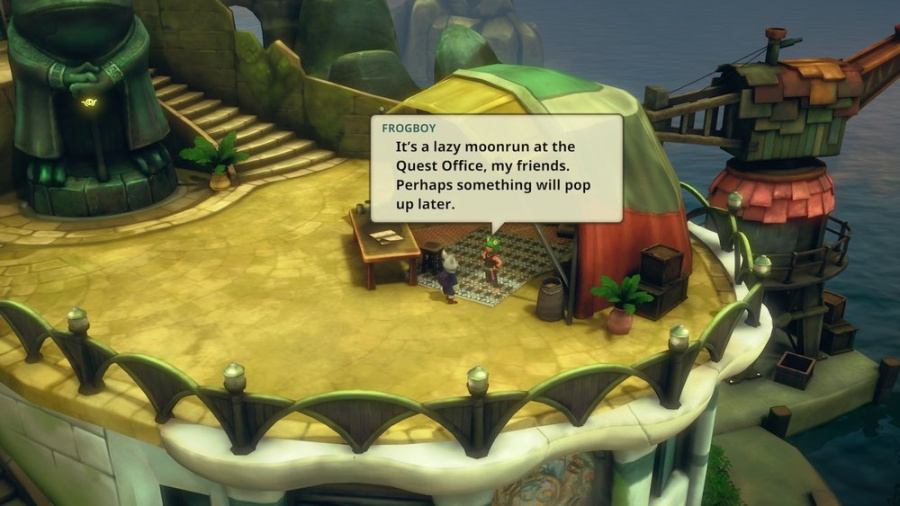 Earthlock: Festival of Magic is a mouthful so we'll just call it Earthlock for the rest of the review. Earthlock is a turn-based Japanese-style RPG that is the first fully 3D indie RPG to ever grace a Nintendo console in the West. The story is all about magic and youth and well it's pretty good, though don't expect anything groundbreaking in this regard. The gameplay on the other-hand is a bit more unique with a monster partner system, and a farm to grow ammunition for your characters guns. There's also a bit of city development and other very enjoyable features that we thoroughly had a blast with!
The game itself can be relatively short if you try to power through it, but completionists can expect over 60 hours of gameplay! The difficulty can be challenging at times, but for the most part is well balanced with easy solutions to beat otherwise extremely challenging bosses. The controls are also intuitive and easy to learn which is always a good thing, however the lack of Gamepad features despite the fact that the game can only be played with one is rather disappointing.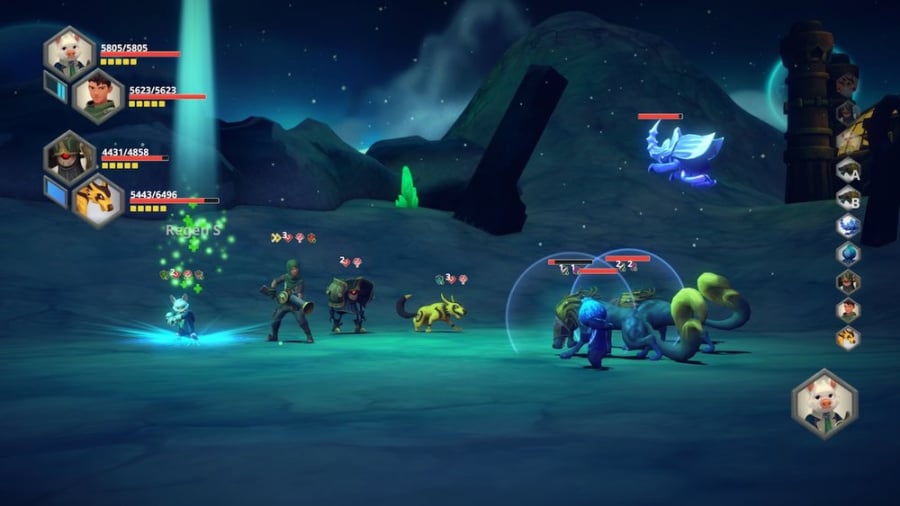 Visually the game looks absolutely breathtaking for an indie title as the world has a crazy amount of detail, the characters and monsters look great, and the special effects look amazing, especially the lighting effects! The audio presentation is also fantastic with great tracks that fit the game well to great ambiance in certain dungeons and locations. Overall we'd say the game showcases just how good a 3D indie game can look with enough effort!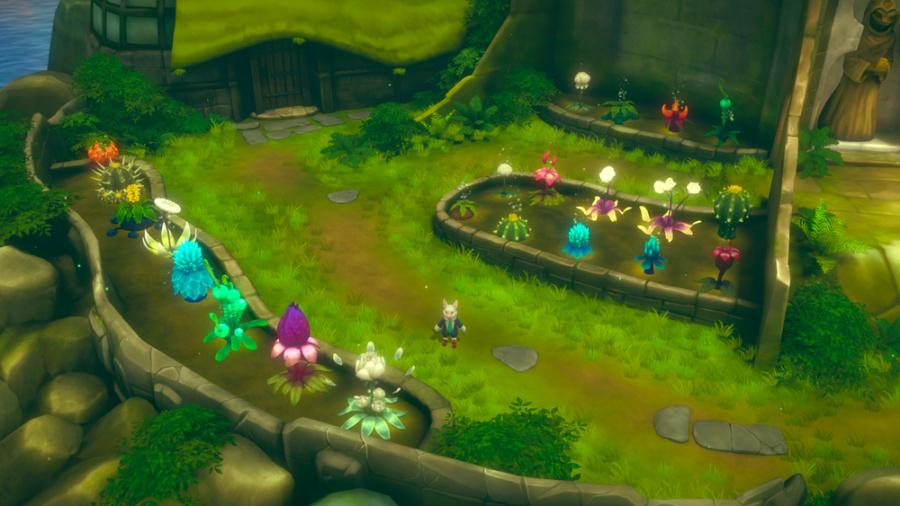 Bottom-Line:
With amazing gameplay, easy to learn controls, and a top-notch audio-visual presentation, Earthlock: Festival of Magic is an insanely fun game that'll keep you coming back for more, the own negative aspect of the game is that it really doesn't make use of the Gamepad. Overall however we give the game an amazing level of recommendation!
~~~~~~~~~~~~~~~~
Score: ★★★★★★★★★☆ 9/10
~~~~~~~~~~~~~~~~
~~~~~~~~~~~~~~~~
#Review
#SnowcastleGames
#JRPG
#RPG
#WiiU
#eShop
#Earthlock
~~~~~~~~~~~~~~~~
by Reanfan

on November 18th 2017, 11:05 am
Search in: Latest Nintendo News
Topic: Rumormill: SEGA Might Be Considering Moving Their Wii VC Lineup To Wii U Ahead of The Closure of The Wii Shop Channel!
Replies: 15
Views: 283
~~~~~~~~~~~~~~~~
SEGA Does What Nintendon't!
~~~~~~~~~~~~~~~~
According to several dataminers who thoroughly checked the Wii U
eShop
for a potential shutdown date have apparently uncovered new placeholders for every single Sega Genesis and Sega Master System game that's available on the Wii Shop Channel hidden in its data leading to the speculation that these games could be added to the Wii U
eShop
ahead of the Wii Shop Channel's closure!
This may or may not pan out as such take this with an incredibly large amount of salt. Also since the site in question can't be linked to by outside sources this seems a little sketchy. Regardless we reported it since we thought this was a rather interesting read.
~~~~~~~~~~~~~~~~
As always our rumormill articles are just that, rumors and as such we can't 100% guarantee that these news pieces are accurate because there's just not enough concrete evidence to substantiate these stories. Enjoy the read, but don't take these articles as fact.
~~~~~~~~~~~~~~~~
~~~~~~~~~~~~~~~~
#Rumormill
#News
#WiiU
#eShop
#Wii
#WiiShopChannel
#SEGA
#Genesis
#MasterSystem
~~~~~~~~~~~~~~~~
by Reanfan

on October 14th 2017, 5:43 pm
Search in: 3DS Reviews
Replies: 24
Views: 462
~~~~~~~~~~~~~~~~
A lightweight but intuitive game making engine for all to enjoy!
~~~~~~~~~~~~~~~~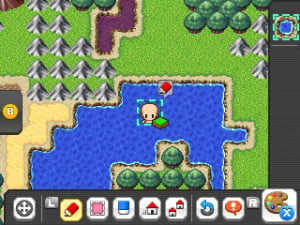 Created by Kadokawa / Jupiter and published by Nis America, RPG Maker: FES is a lightweight and very flexible game creation engine that's is fun to tinker around with, but how does it compare to its PC counterpart? Continue reading our review to find out the answer to that question and many more!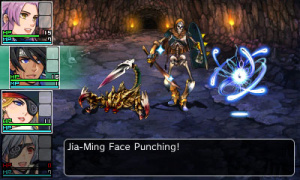 The FES game engine allows users to place preset assets and events with ease as well as letting them create maps with a robust world map and dungeon creator. The touch controls allow for easy placement and drawing for the various functions which is incredibly intuitive and gives the engine unparalleled ease of use which as you can probably already tell is the tool's strongest asset. You can even tweak some functions if you have basic knowledge of how game engine coding works such as creating a time of day or weather engine to run in your game or even make an adventure game similar to Zelda without using the built-in default battle system!
This game engine isn't perfect however, as a big flaw it has is a severe lack of assets such as character models, enemies, and objects. There's no way to create your own assets as far as we know which is a shame as that would alleviate much of the issues we have with the software. The biggest issue we have with the software "by a longshot" is that you can only upload a single project at a time for other players to download. This not only limits developers, but has caused a severe dearth of games to be released in the community download area of the app. Again you can purchase additional slots, but most people won't bother which is a very big problem for an app that relies on user-created content.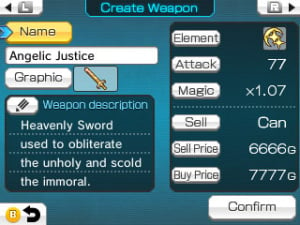 There's also a free player app that allows anyone to play games created on the engine free of charge on the 3DS which is nice, but there isn't alot of completed content available to the community, just a bunch of short user-created demo's which won't hold most players attention for long. Bottom line, the developers should have made at least one or two finished games available from the start to showcase what the engine is capable of and to appease the players who are interested in playing rather than creation.
Visually the engine allows players to create games that look like they belong on the Gameboy Advance, which is impressive given the hardware you're working with and the art-style of the pre-made assets are gorgeous in all of their 16-bit glory! The audio is another limitation that the game has as there just aren't many tracks so don't expect to craft a masterpiece in that regard, but what is there is pretty good.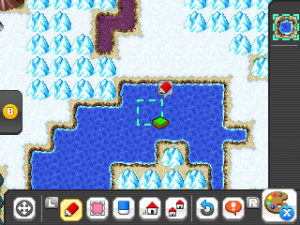 Bottom-Line:
With easy to use tools and an intuitive interface RPG Maker: FES is one of the easiest game creation engines we've ever seen so even the most inexperienced developers can craft an epic adventure of their own with this software, however many aspects of the software leave much to be desired, but if you can live with these limitations this software is a real gem albeit a flawed one. We give RPG Maker: FES for the 3DS a decently solid level of recommendation.
~~~~~~~~~~~~~~~~
Score: ★★★★★★¾☆☆☆ 6.75/10
~~~~~~~~~~~~~~~~
~~~~~~~~~~~~~~~~
#Review
#KadokawaGames
#NisAmerica
#RPGMaker
#GameEngine
#3DS
#Retail
#eShop
#Gaming
~~~~~~~~~~~~~~~~
by Reanfan

on March 13th 2017, 10:37 am
Search in: WiiU eshop Reviews
Replies: 6
Views: 709
~~~~~~~~~~~~~~~~~~~~~~~~~~~~~~~~~~~~~~~~~~~~~~~~~~~~~~~~~~~~
Rock Solid Platforming!
~~~~~~~~~~~~~~~~~~~~~~~~~~~~~~~~~~~~~~~~~~~~~~~~~~~~~~~~~~~~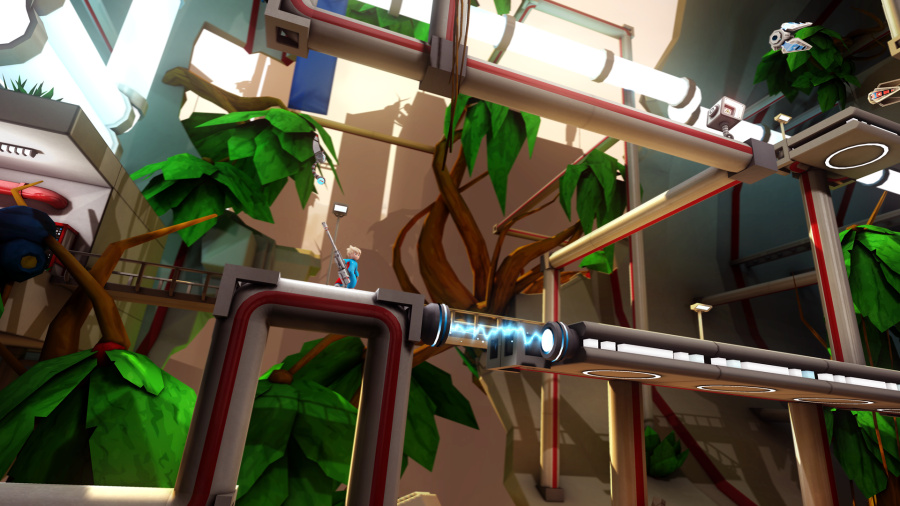 Developed by Jaywalkers Interactive and published by Abstraction Games, Kick & Fennick is a fantastic 2.5D platformer with alot of charm and a fantastic audio-visual presentation! Is this enough to make Kick & Fennick a blockbuster indie hit like Shovel Knight or Freedom Planet? Not quite, but it's still a fantastic title in its own right and here's why!
Kick & Fennick is a fairly lengthy platformer with over 5 hours of gameplay. The gameplay itself is quite unique as your character will use a rather oversized gun to launch himself to reach otherwise inaccessible platforms and in certain cases to defeat enemies. There are some collectables in the game, but not many.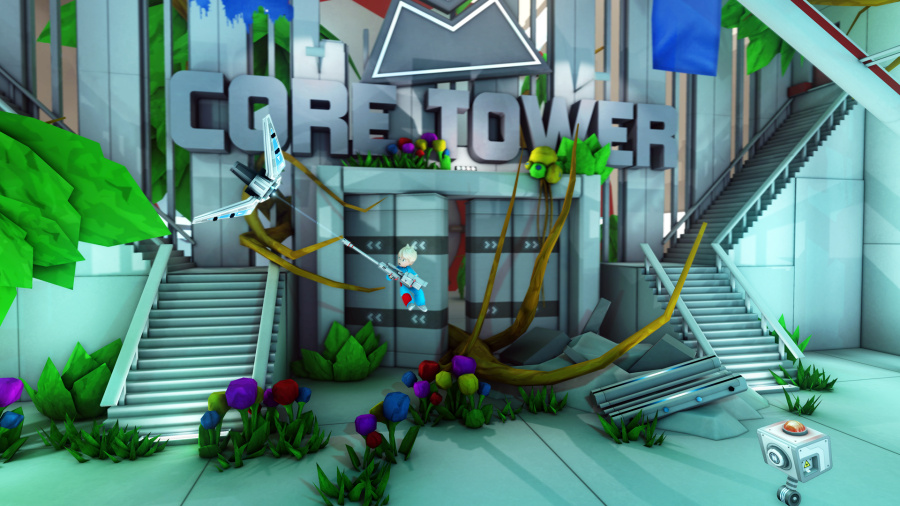 The game starts off easy, but actually becomes fairly difficult in the later stages and should provide a decent challenge which is always a good thing!
The controls are perfect and should be a cinch for most players to learn! Visually the game is gorgeous and looks on par with AAA 2.5D platformers such as Donkey Kong Country: Tropical Freeze so expect to be wowed! The soundtrack is also superb and fits the game quite nicely!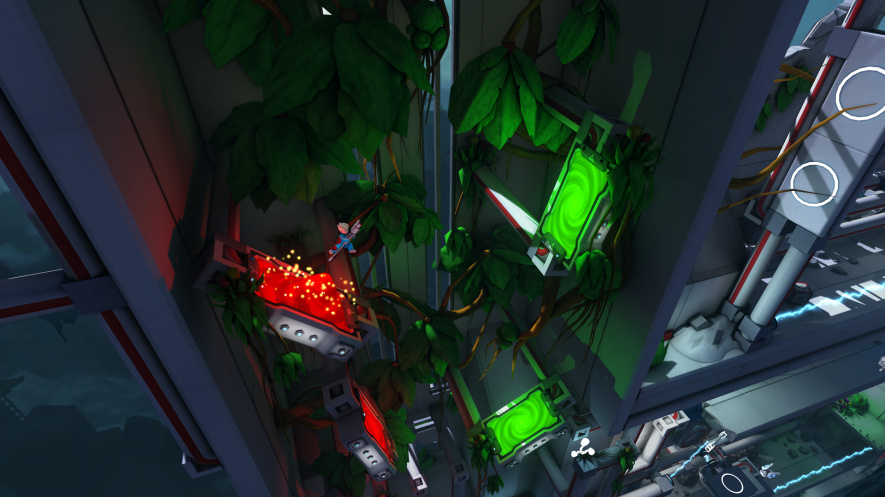 Bottom-Line:
With great gameplay, flawless controls, and a perfectly balanced level of difficulty, Kick & Fennick will draw players in, and its charming and superb audio-visual presentation will leave a smile on their faces! These reasons and more are why we highly recommend the game to all Wii U owners! It's not quite at the same level as masterpieces such as Shovel Knight, but it comes very close!
Price: $14.99
~~~~~~~~~~~~~~~~~~~~~~~~~~~~~~~~~~~~~~~~~~~~~~~~~~~~~~~~~~~~
Score: ★★★★★★★★½☆☆ 8.5/10
~~~~~~~~~~~~~~~~~~~~~~~~~~~~~~~~~~~~~~~~~~~~~~~~~~~~~~~~~~~~
~~~~~~~~~~~~~~~~~~~~~~~~~~~~~~~~~~~~~~~~~~~~~~~~~~~~~~~~~~~~
#WiiU
#Review
#KickAndFennick
#eShop
~~~~~~~~~~~~~~~~~~~~~~~~~~~~~~~~~~~~~~~~~~~~~~~~~~~~~~~~~~~~
by Reanfan

on January 28th 2017, 10:33 pm
Search in: Latest Nintendo News
Topic: News: Earthlock Festival of Magic Is Set To Arrive On The Wii U eShop In Late February To Early March!
Replies: 3
Views: 751
~~~~~~~~~~~~~~~~~~~~~~~~~~~~~~~~~~~~~~~~~~~~~~~~~~~~~~~~~~~~
Let's Get This Party Started! ♪
~~~~~~~~~~~~~~~~~~~~~~~~~~~~~~~~~~~~~~~~~~~~~~~~~~~~~~~~~~~~
It's been a longtime coming, but the wait for Snowcastle Games' Wii U JRPG Earthlock Festival of Magic's release is almost over as the developer has confirmed that the game will likely be hitting the Wii U
eShop
sometime between late-February and early-March of this year if they don't run into any unforeseen issues. Are you looking forward to this upcoming
eShop
gem? As always be sure to let us know in our comment section below!
Source: Nintendo Everything.
~~~~~~~~~~~~~~~~~~~~~~~~~~~~~~~~~~~~~~~~~~~~~~~~~~~~~~~~~~~~
#SnowcastleGames
#WiiU
#eShop
#JRPG
#Indie
#Nindie
~~~~~~~~~~~~~~~~~~~~~~~~~~~~~~~~~~~~~~~~~~~~~~~~~~~~~~~~~~~~
by Reanfan

on August 24th 2016, 2:34 pm
Search in: WiiU eshop Reviews
Replies: 7
Views: 899
~~~~~~~~~~~~~~~~~~~~~~~~~~~~~~~~~~~~~~~~~~~~~~~~~~~~~~~~~~~~
Holy Cleopatra!
~~~~~~~~~~~~~~~~~~~~~~~~~~~~~~~~~~~~~~~~~~~~~~~~~~~~~~~~~~~~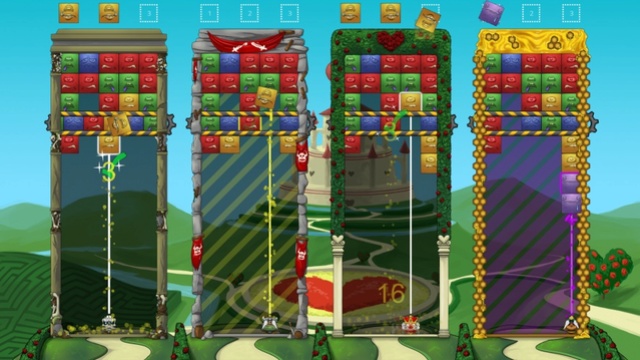 Developed and published by The Quantum Astrophysicists Guild, Tumblestone is a match-three puzzler like no other, as it possesses some of the best multiplayer action that we've ever seen in the genre as well as many unique modes of play!
Tumblestone's single player campaign starts off relatively easy, but quickly becomes exceptionally difficult to the point that the game might be too tough for the average player to complete. The multiplayer is the real draw of the game and it's among the best in the genre in that regard! There are several modes of multiplayer including tug of war, vs., and more that will test you and your friends' skills.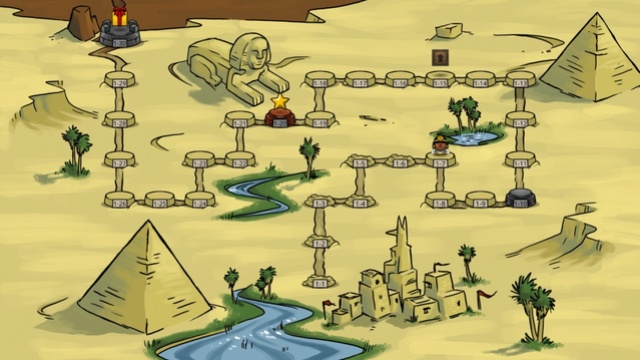 The controls are easy to learn and work quite well with the game. As for the visuals they are quite nice for a puzzler and there's quite a nice variety to the stage backgrounds, characters, and the world maps. The music and sound effects are also superb so expect a fantastic audio-visual presentation with this game!
Bottom-Line:
With excellent gameplay and intuitive controls Tumblestone will immediately hook fans of the puzzle genre and the challenging difficulty will keep you coming back for more, though the biggest draw of Tumblestone is most certainly its fantastic multiplayer modes! The charming graphics and excellent soundtrack is just the virtual cherry on top! There's really no reason to skip this game if you like the genre other than its price. At $24.99 it's one of the most expensive
eShop
only titles, however it feels like a retail game so the price is understandable!
Price: $24.99
~~~~~~~~~~~~~~~~~~~~~~~~~~~~~~~~~~~~~~~~~~~~~~~~~~~~~~~~~~~~
Score: ★★★★★★★★★★ 10/10
~~~~~~~~~~~~~~~~~~~~~~~~~~~~~~~~~~~~~~~~~~~~~~~~~~~~~~~~~~~~
~~~~~~~~~~~~~~~~~~~~~~~~~~~~~~~~~~~~~~~~~~~~~~~~~~~~~~~~~~~~
#Review
#Tumblestone
#WiiU
#eShop
#Indie
#Nindie
~~~~~~~~~~~~~~~~~~~~~~~~~~~~~~~~~~~~~~~~~~~~~~~~~~~~~~~~~~~~
by Gamergy

on August 3rd 2016, 10:30 pm
Search in: Latest Nintendo News
Replies: 1
Views: 547
~~~~~~~~~~~~~~~~~~~~~~~~~~~~~~~~~~~~~~~~~~~~~~~~~~~~~~~~~~~~
Not in English, however
~~~~~~~~~~~~~~~~~~~~~~~~~~~~~~~~~~~~~~~~~~~~~~~~~~~~~~~~~~~~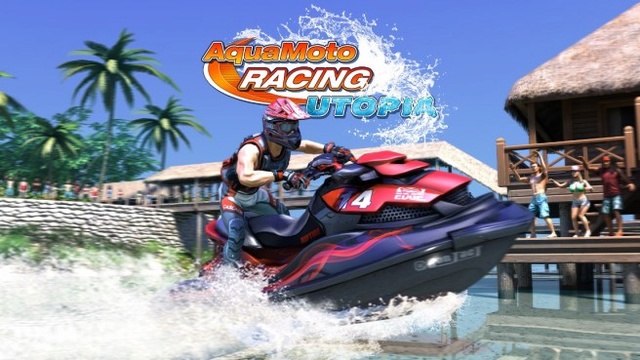 Not long ago some footage of AquaMoto Racing Utopia, a game coming to Wii U, got uploaded to Youtube. AquaMoto Racing Utopia takes on the boat racing-genre that has been mostly absent of presence in recent times in gaming.
If you like the Wave Race series, AquaMoto Racing Utopia might scratch that itch you've been craving. Check out the first video in the series below
There are even more videos at the youtuber's video page here
Extra source
~~~~~~~~~~~~~~~~~~~~~~~~~~~~~~~~~~~~~~~~~~~~~~~~~~~~~~~~~~~~
#WiiU
#eShop
#WaveRace
#Indie
#Nindie
~~~~~~~~~~~~~~~~~~~~~~~~~~~~~~~~~~~~~~~~~~~~~~~~~~~~~~~~~~~~
Page 1 of 15 • 1, 2, 3 ... 8 ... 15