Search found 2 matches for 3DPlatformer
by Towafan7

on March 8th 2018, 2:05 pm
Search in: PS3 Retail Reviews
Replies: 19
Views: 1282
~~~~~~~~~~~~~~~~
Up Your Arsenal of Games!
~~~~~~~~~~~~~~~~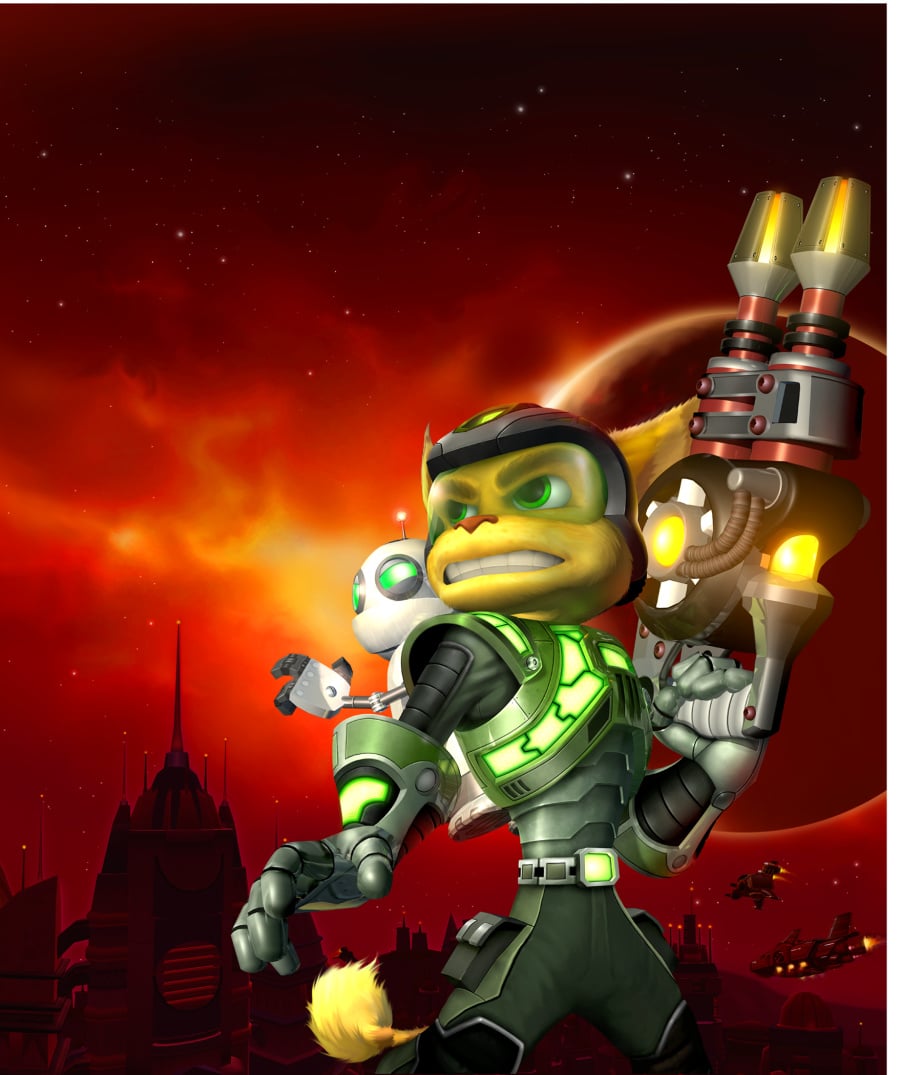 Published by Sony and developed by Insomniac Games, Ratchet & Clank Collection is a compilation of the first three Ratchet & Clank titles remastered and upscaled to full-HD. Have these games withstood the test of time and are the upgraded features and enhanced visuals worth it if you already own the PS2 version of the games? Yes, and maybe, continue reading our review to learn why: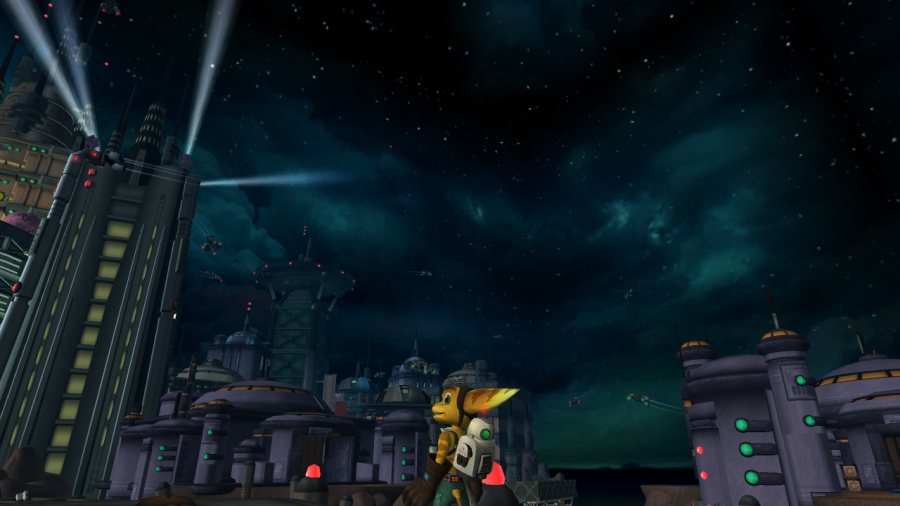 The Ratchet & Clank series is known mostly as a 3D run and gun platforming franchise especially the earlier titles. In-terms of story-telling Ratchet & Clank is among the most humorous game series we've run across, sure we've seen games with funnier scenes, but as a whole Ratchet & Clank had us chuckling more frequently than we ever have before. Ratchet is the Lombax with an attitude while Clank is a cool and level-headed robot that can be hilariously calm and ridiculously gullible which causes alot of funny dialogue between the two protagonists.
The gameplay is part platforming and all action with a ton of content to sink your teeth into. You basically traverse a world, find weapons and tools, as well as the infobot to progress further in other worlds and reach new worlds respectively. Ratchet is the main weapons dude in the game and can plow through tons of enemy robots like nobody's business, while Clank is for the most part used to progress to new area's courtesy of his various upgrades such as the Helipack, and Turbo Jet upgrades. That's not to say that Ratchet doesn't also get useful tools. Some of his noteworthy tools are the Magnaboots, and Grindboots which are quite useful at times.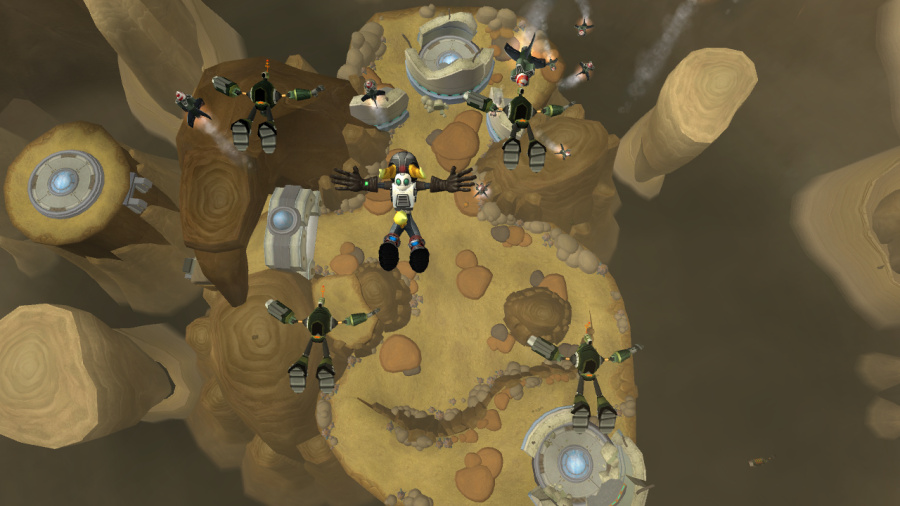 Clank is useful in other ways as well, for instance he can traverse cramped areas or places devoid of oxygen which often earns you some pretty useful tools for Ratchet. The feature is expanded upon in the sequels in this trilogy allowing Clank to command several different types of battle bots such as Hammerbots that can smash obstacles and launch Clank and other bots from seesaws to allow them to reach otherwise unreachable areas. The Bridgebots can also allow Clank and other bots to safely travel across various pitfalls and environmental hazards such as lava.
In-terms of difficulty the games can be quite challenging to downright brutal so be sure to don your rose-tinted nostalgic glasses and be prepared for some actual challenge, something that's missing from many modern AAA games. Also each game is around 15-30 hours in length and depending on your skill level you might even take longer so expect an average playtime of 60+ hours for all three games in the collection!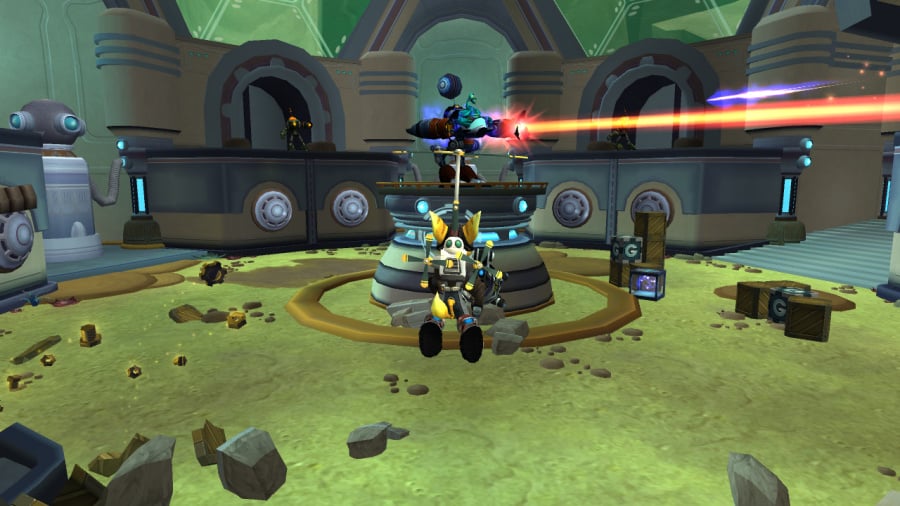 With the online multiplayer servers being shutdown last month there isn't a whole lot of reason to pick up this collection if you already have the original trilogy for PS2, that said the enhanced visuals and trophy support are nice additions that add alot to the games in this collection. The controls are relatively straightforward and shouldn't be too difficult for most players to master.
The audio-visual presentation is incredible given the fact that these games were originally released on the PS2 well longer than a decade ago. The voice acting is fantastic albeit rather cheesy, the soundtrack is superb and fits the game like a globe and visually the game really looks good upscaled in HD. Overall the audio-visual presentation is nearly flawless!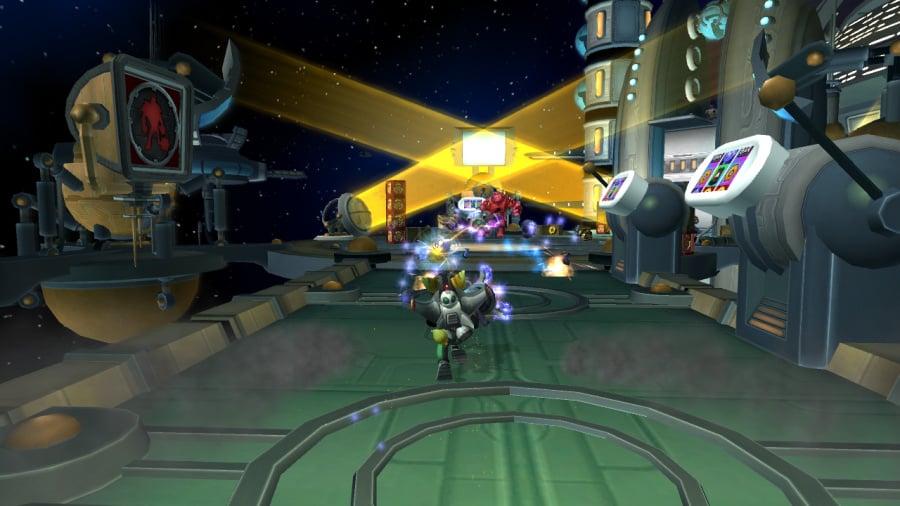 Bottom-Line:
With top-notch gameplay, tons of content, excellent controls, and a nearly perfect audio-visual presentation, the Ratchet & Clank Collection for PS3 is a great value and is sure to provide newcomers many hours of fun, the only downside is there's no longer any incentive to get the collection if you already have the original games on PS2 since the online servers have now been shutdown. Nonetheless we give Ratchet & Clank Collection a perfect level of recommendation!
~~~~~~~~~~~~~~~~
Score: ★★★★★★★★★★ 10/10
~~~~~~~~~~~~~~~~
~~~~~~~~~~~~~~~~
#Review
#RatchetAndClank
#InsomniacGames
#Sony
#PS3
#Vita
#PS4
#3DPlatformer
#Collection
~~~~~~~~~~~~~~~~
by Towafan7

on February 19th 2018, 2:20 am
Search in: Switch Reviews
Replies: 18
Views: 1234
~~~~~~~~~~~~~~~~
A Grand Theft Odyssey!
~~~~~~~~~~~~~~~~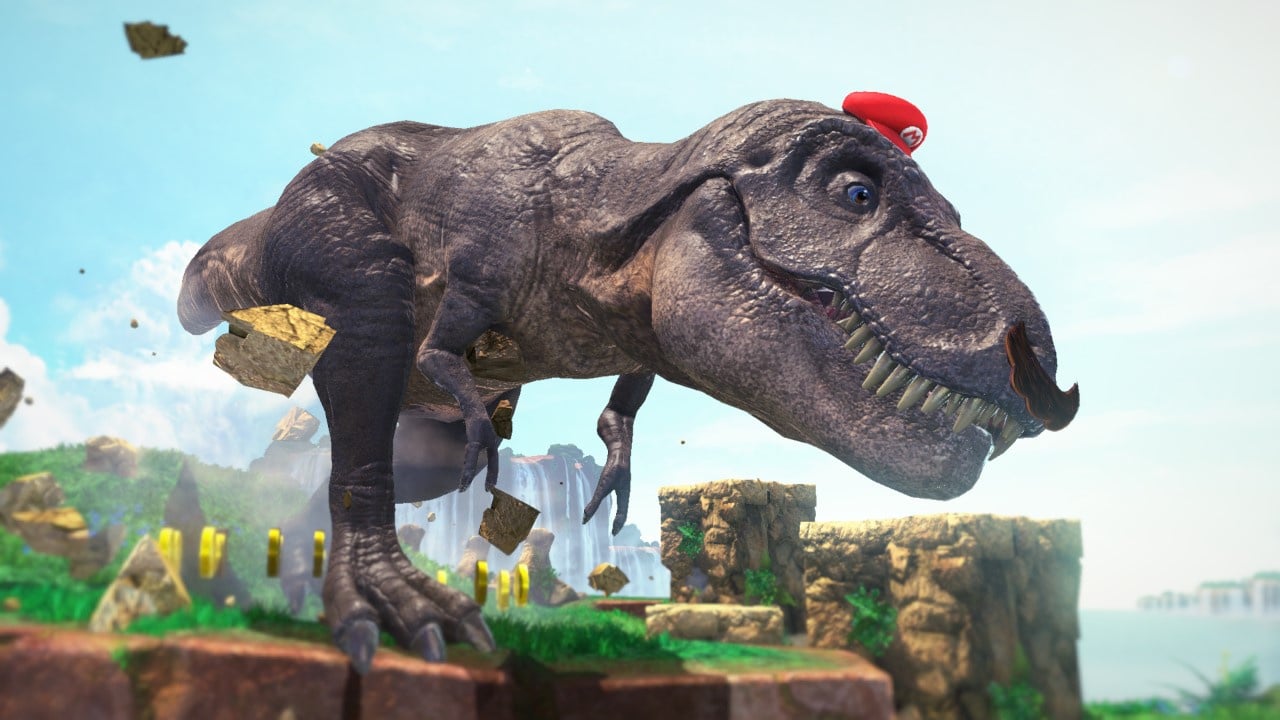 Developed and published by Nintendo, Super Mario Odyssey is Mario's latest 3D platforming adventure and as expected we enjoyed every minute of the game, however we couldn't help, but notice that the game didn't feel as magical as previous 3D Mario titles, why is that? Keep reading our review to find out why.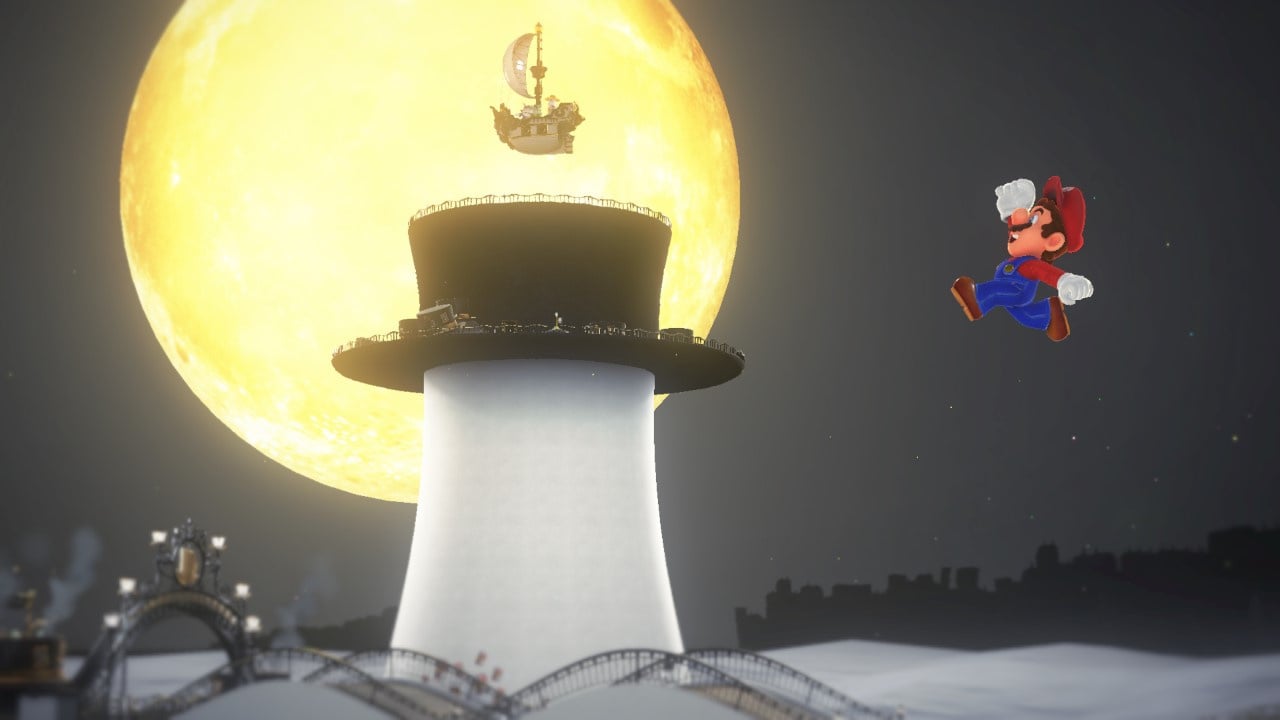 There's no doubt that Nintendo pulled out all the stops with the production value of Super Mario Odyssey and it shows between the incredible storytelling, incredible audio-visual presentation, and sheer scope, however the game lost something so much more important in the process.
Super Mario Odyssey lacks the charm of previous Mario games, the level designs are lacking compared to most previous entries in the series and the game is quite honestly, ridiculously easy to the point where it felt like we were playing a game geared towards young children.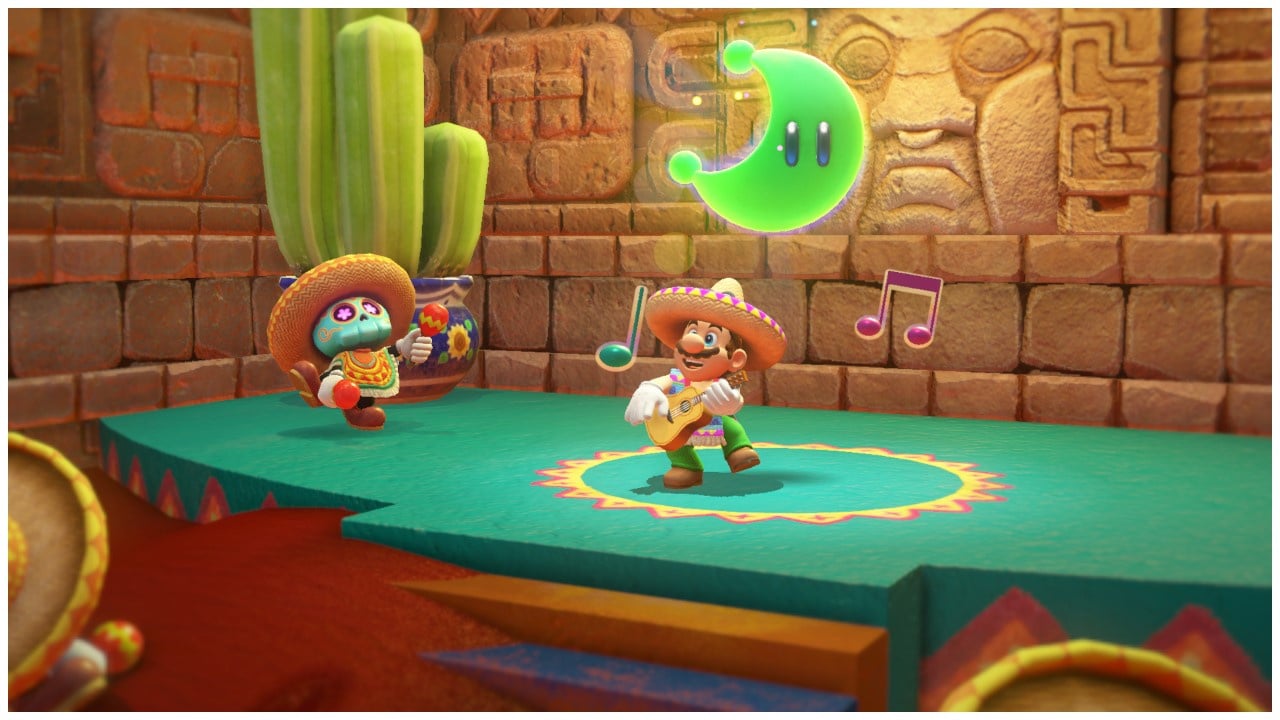 That's not all, the gameplay is sort of mission-based like Grand Theft Auto and unfortunately falls victim to the same issues that plagued the Jak & Daxter games after the initial title, The Precursor Legacy and feels like a completely different series now.
Don't get us wrong it's a solid game, but it doesn't feel like a Mario game at its core and that's a serious problem when you're talking about a series that was not only at the top of the sales charts with every release in the franchise, but arguably the most beloved series in the video game industry, it honestly makes no sense why Nintendo would choose to reinvent the series at this time.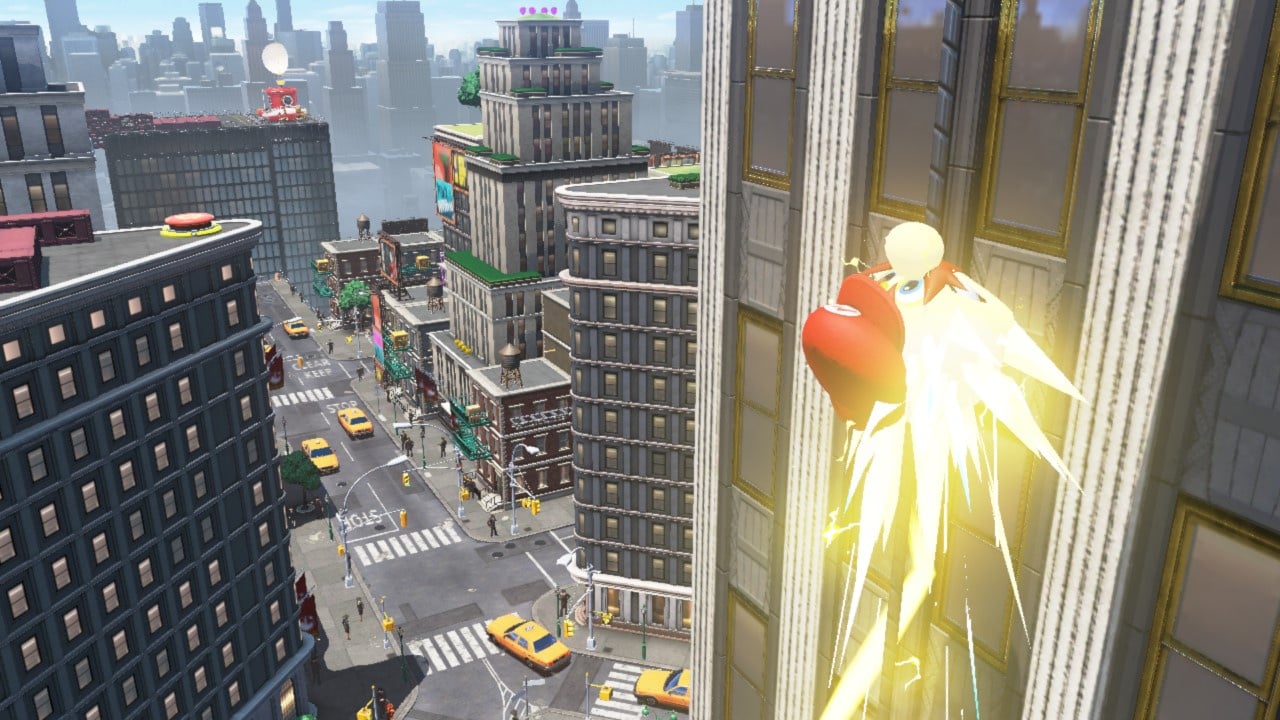 The controls in the game are very responsive and easy to learn which is always a good thing in our opinions.
Visually Super Mario Odyssey looks absolutely spectacular and really pushes the limit of the Nintendo Switch's hardware especially in docked mode, but it still looks great in handheld mode as well!
The soundtrack is quite varied as well with some pretty amazing vocal songs, however the music in the game's many levels was somewhat lacking, which was quite disappointing, but even so it's still great to listen to.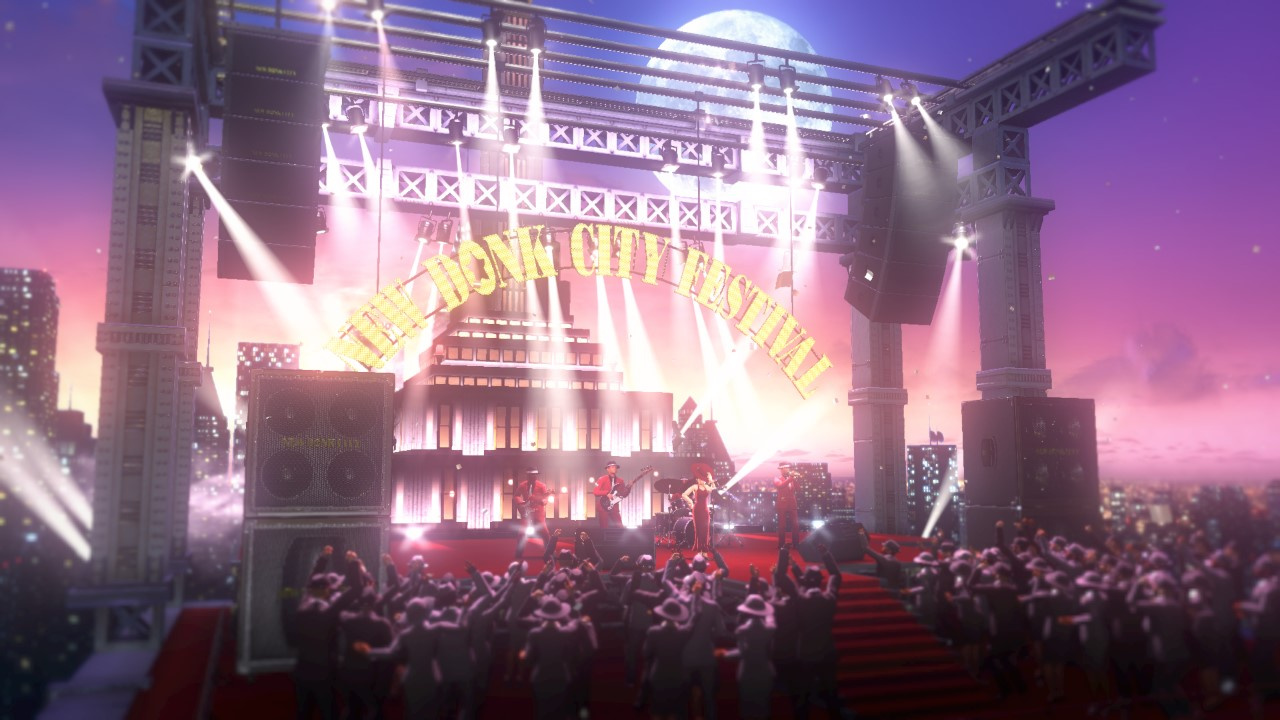 Bottom-Line:
While the gameplay and story is solid, Super Mario Odyssey reinvented the series despite there being no need to do so and in the process has lost some of that special Nintendo magic the series has possessed for decades. While the controls and audio-visual presentation are fantastic we still give the game the lowest score of any mainstream release in the Mario series to-date. While the game is solid it was a major disappointment and as such we give Super Mario Odyssey a solid level of recommendation.
~~~~~~~~~~~~~~~~
Score: ★★★★★★★☆☆☆ 7/10
~~~~~~~~~~~~~~~~
~~~~~~~~~~~~~~~~
#Review
#Nintendo
#SuperMarioOdyssey
#Switch
#Retail
#3DPlatformer
~~~~~~~~~~~~~~~~