WiiWare™

MotoHeroz - Racing game thrills meet platformer charm in MotoHeroz, a side-scrolling racer built with simple controls and engaging physics. The result is a new kind of racing adventure. (For Wii™)

Nintendo eShop

Mega Man™: Dr. Wily's Revenge - Play as Capcom's iconic cybernetic superhero in his first portable adventure. Fight through four stages and send Dr. Wily and his eight evil robot creations back to the trash heap. (For Nintendo 3DS™)

Nintendo Video™

Blue Man Group Foley Part 1 - Every step you take, every move you make. It's like air guitar on steroids, but something just isn't right... This offering for the Nintendo Video service becomes available today at 3 p.m. Pacific time. (For Nintendo 3DS)

Nintendo eShop / Nintendo DSiWare™

Defense of the Middle Kingdom - Place stationary soldiers on the map in an effort to thwart oncoming forces. Enemies will come in waves, trying to invade your territory. Keep them from reaching the end of the path to secure victory. (For Nintendo 3DS / Nintendo DSi™)

Also new this week:

Bridge (Nintendo eShop / Nintendo DSiWare)

To view this week's Nintendo Download in its full graphical version, please visit: http://www.news2know.net/nintendo/download4vCj71Sh.php

In addition to video games available at retail stores, Nintendo also offers a variety of content that people can download directly to their systems. Nintendo adds new titles to the Nintendo eShop for the Nintendo 3DS™ system, to the Nintendo DSi™ Shop for the Nintendo DSi system and to the Wii™ Shop Channel for the Wii console at 9 a.m. Pacific time on Thursdays.

The Nintendo eShop is a cash-based service and features games, applications and videos in both 2D and 3D. Users can add money to their virtual wallets using a credit card or by purchasing a Nintendo 3DS Prepaid Card at a retail store and entering the code from the card.

The Wii Shop Channel offers games and applications and uses Wii Points™, which can be purchased via the Wii Shop Channel. The Nintendo DSi Shop offers games and applications and uses Nintendo DSi Points™, which can be purchased in the Nintendo DSi Shop. A Wii Points Card™ and Nintendo DSi Points Card™ can be purchased at retail locations. All points from one card must be redeemed in either the Wii Shop Channel or the Nintendo DSi Shop, respectively. They are not transferable and cannot be divided between the two systems.

IN no way am i trying to copy Sneaker.
____________________________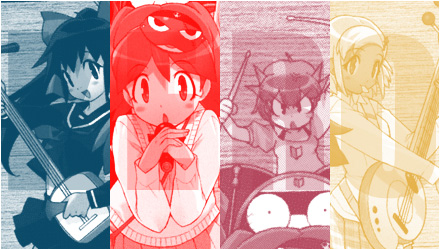 Permissions in this forum:
You
cannot
reply to topics in this forum