on March 14th 2017, 11:24 pm
I finally got around to purchasing a PS4 and need some help deciding which games to start building my games library with lol.
____________________________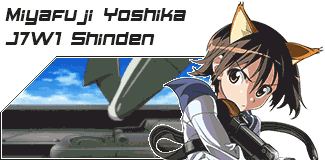 Obsessive member of WiiWareWave :]
Wii FC 1724-3424-1981-0846
on March 19th 2017, 2:23 pm
Definitely LittleBigPlanet 3. It's a staple for any PS4 owner. I'd also recommend Tearaway Unfolded, which is a moving, story-driven adventure that's set in a world of papercraft; if you're a PlayStation Plus member, you can get Tearaway Unfolded for free this month, which you get to keep for as long as you are subscribed.
There are plenty of RPGs as well, including the upcoming Kingdom Hearts 1.5 + 2.5, which compiles remastered versions of six classic adventures (though two of them are now movies); if you're a KH fan and you can't wait a couple of weeks, then Kingdom Hearts 2.8 is already out, which features a remastered version of Dream Drop Distance, as well as a brand-new adventure that serves as a transition to Kingdom Hearts III, and a movie to round out the package. There are other RPGs as well, so feel free to check out the PS Store online for ideas.
I should also ask what kinds of games you like to play.
on March 20th 2017, 11:05 am
Dragon Ball Xenoverse 2, Tales of Berseria, and Star Ocean 5 come to mind!
@GeekyGamerZack
how have you been dude?

____________________________
Find the Dragon Balls you can't find them all. ♪
Kamehameha!
Check out G4L!
on March 20th 2017, 3:15 pm
@DBZmania
Pretty good, how about you? Oh yeah, thanks to TeamFourStar, I am now a Dragon Ball fan!
ON-TOPIC: I've also heard good things about the pseudo-remake of Ratchet & Clank. I've actually been meaning to check it out myself.
on March 26th 2017, 11:53 am
Sword Art Online: Lost Song, I actually got lucky enough to score a copy of the ultra rare English PS3 version, but the PS4 version is pretty common. It's a great game and I love the flying mechanics.
____________________________
My Pokemon Alpha Sapphire Adventure!

Permissions in this forum:
You
cannot
reply to topics in this forum