on October 6th 2015, 11:57 pm
Mission File 001: Dawn of a New Hero
...Hello? Can anyone hear me...?
...
...ah, good, it's working! My name - sorry, my codename - is GamerZack87, and I have an extraordinary tale to share. Some Miis are...well, let's just say we're no ordinary Miis. We have...gifts. Amazing gifts. If you've picked up this message, then you have gifts too.
Anyway, something ominous is stirring within our multiverse. Dark forces are intruding in the worlds, taking them over and imprisoning everyone within plastic shells. Few locations remain untouched, but those places are the last bastions of hope in a troubled cosmos.
When I learned that my ally, Ichigofan, had been Trophified, I didn't know what to do! But once I found him, my energy - those gifts I mentioned - awakened something within him. It turns out he's a superhero, just like me!
...did I not mention those gifts were superpowers? Sorry, my bad.
Anyway, he didn't even know he had powers, which means he's a neophyte. Basically, he's a superhero freshman. Anyway, I have some experience with abilities, so I agreed to train him.
But not without help. An ally, Pikachu, offered to battle him as a test of his powers. He said he'd go easy on Ichigofan...well, what he actually said was, "Pikaa, Pikachu!", but I assumed that's what he meant. Right from the start, Ichigofan's strongest ability was clear...
The guy can fly! I swear, with his super-strength and power to temporarily fly, he's like one of those bird-guys from Magicant realm! Will post an update after the training session.
UPDATE: He did it! I knew Ichigofan had it in him!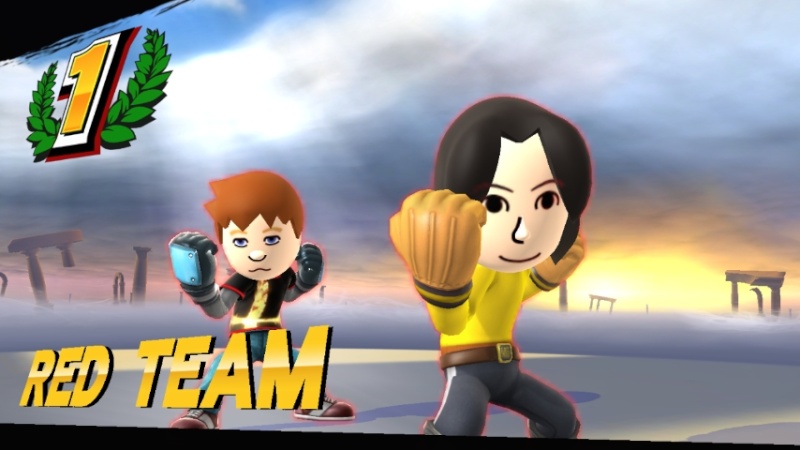 It'll be tough, but I know Ichigofan has what it takes to be an excellent superhero. I'm sure that-
...?
What...?! passioNATE and Kushina were...Trophified?! This is horrible! I have to go and...and...
To be Continued...
TRANSMISSION ENDS
on October 7th 2015, 11:03 pm
Why is this thread locked?
____________________________
My Pokemon Alpha Sapphire Adventure!

on October 8th 2015, 1:38 am
I wanted the mission logs to flow seamlessly from one to the next, which wouldn't be possible if other posts were made in-between.
on October 8th 2015, 5:57 pm
Mission File 002: The Blue Shinobi
After hearing that our friends passioNATE and Kushina were turned into tiny plastic trophies, Ichigofan and I rushed to their location. We saw them on the far side of an enormous room, bigger than you can imagine!
***
GamerZack87: There they are!
Ichigofan: No! We're too late!
GamerZack87: Well...maybe there's a way to reverse the process.
Ichigofan: But how?
GamerZack87: Well...you were a trophy, but you broke free and returned to normal.
Ichigofan: Yes, but I have superpowers! passioNATE and Kushina are just ordinary Miis!
GamerZack87: Let's just get them back first!
***
Ichigofan raced towards our friends, but he was stopped in his tracks by...
***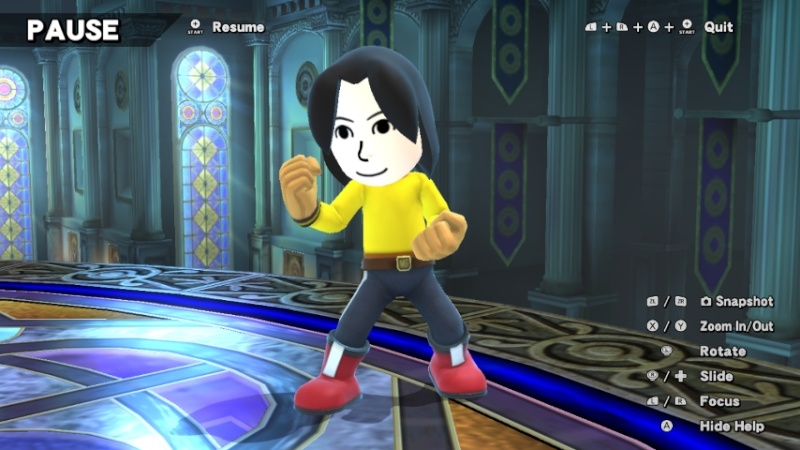 Ichigofan: What...is THAT?!
???: Gre!
***
Ichigofan didn't recognise him, but I did. It was Greninja, one of three Generals of Darkness, master shinobi and winner of three Cruel Smash events! I didn't know if Ichigofan could succeed...
***
Ichigofan: Wow, these Water Shurikens are really powerful!
GamerZack87: Just hang in there!
Ichigofan: Watch out!
GamerZack87: Huh?
***
Greninja pinned me under a Substitute doll! I was powerless to help Ichigofan! But then...
***
GamerZack87: Ichigofan, quick! Break the Smash Ball!
Ichigofan: HYAAAAAH!
Greninja: GRENINJAAAAAAAAAAAA!
***
Ichigofan did it! He knocked Greninja through a window and into the sky! The Substitute doll vanished, and I rushed over to him.
***
GamerZack87: You did it!
Ichigofan: That was incredible!
...
GamerZack87: Nate-kun and Kushi-chan!
***
I rushed over to my friends and carefully picked them up. We took them back to base, where something amazing happened...
TRANSMISSION ENDS
on October 8th 2015, 9:02 pm
Mission File 003: First Duel
Ichigofan and I had found our friends passioNATE and Kushina, who were turned into tiny plastic trophies.
...huh? Oh, right, you already knew that part. Anyway, no sooner had we got them back to base when...
***
Ichigofan: This is terrible! Our friends are toys!
GamerZack87: Wait...they're...glowing?!
...
passioNATE: Wh...what...happened...?
Kushina: I feel strange...
GamerZack87: Nate-kun! Kushi-chan!
Kushina: Zacky-chan?
Ichigofan: You're both back to normal!
passioNATE: Back to normal...
Kushina: Don't you remember, Nate-chan?
passioNATE: Oh yeah, I do remember!
***
It turns out that my friends were an experiment to see if Miis could be converted into a strange new form of technology, one which the forces of darkness could use as a weapon. But what I couldn't work out is how passioNATE and Kushina could break free. Then it dawned on me...
***
GamerZack87: Um...do you two have superpowers?
passioNATE: Superpowers?
Kushina: I think you've been watching too much tokusatsu, Zacky-chan.
GamerZack87: No, superpowers really do exist! Watch...
GamerZack87 concentrates, changing into his Smash Brawler form.
passioNATE: How did you do that?
GamerZack87: This is my super form. If I'm right, you each have a super form as well.
Ichigofan: It's true!
Ichigofan leaps high into the air, kicks off the ceiling and punches a table clean in two.
Kushina: Ichigo-chan, that was amazing!
passioNATE: Okay, you're superheroes, but how can we-
passioNATE notices a light fixture fall down above Kushina's head. In a split second dash, he knocks her out of the way onto a pile of pillows. The light fixture hits the ground hard where Kushina was standing..
Kushina: Oh!
passioNATE: I have super-speed?!
Kushina: Nate-chan, you saved my life!
passioNATE: I'm just glad you're okay.
Kushina: This is exciting! I wonder what my power is!
Ichigofan: Uh...Kushina?
Kushina: I should try and work out what I can do...
GamerZack87: Kushi-chan...and Kushi-chan?!
passioNATE: How are there two of you?!
Kushina: Two of me? Whatever do you-
Kushina2: Hello, Minna-san.
Kushina stares at her double.
Kushina: How...?
Kushina2: I'm a projection of your mind, and I must tell you that you, Kushina, have super-intelligence.
Kushina: I do?!
Kushina2: Indeed, and you must tap into your potential!
Kushina: This is so exciting!
Kushina2: No! Do not let strong emotions cloud your-
The duplicate vanishes as a pulse wave bursts from Kushina's hand, destroying a wall.
Kushina: Oh dear...
***
They immediately agreed to train and hone their abilities. Nate-kun - uh, passioNATE - went first. An ally, Link, noticed my friend's skill with using a toy sword, and so agreed to be his first opponent. He didn't say much during the training session, though...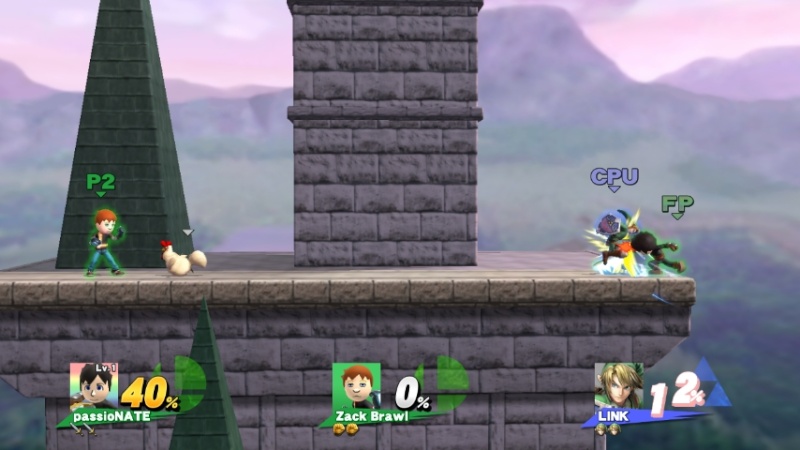 It was a tough fight, but passioNATE's potential really came through. I had problems of my own, however, as a bird-creature stared at me! Who knows what it was plotting to do?!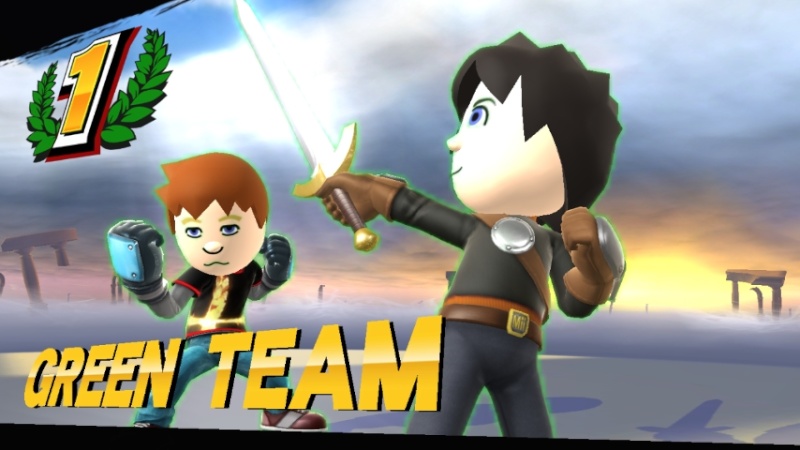 But passioNATE prevailed, thanks to his skills, and assembling both a Dragoon AND a Daybreak! But now is his greatest test, as there are reports of a pig terrorising a bridge, which could only mean...
To be Continued...
TRANSMISSION ENDS
on October 9th 2015, 7:51 pm
Mission File 004: One Big Pig
My friends and I raced to the source of the drama, but...
***
GamerZack87: We should be getting close...
passioNATE: But it's just a pig. It can't be that scary, right?
GamerZack87: I'm not sure what to-
...
Wait...where are Ichigofan and Kushina?!
passioNATE: They must have gotten separated in that forest!
GamerZack87: We'll look for them later. For now, though, I see the bridge!
***
We arrived at the bridge, but there was no sign of a pig. What we did see, though, was...
***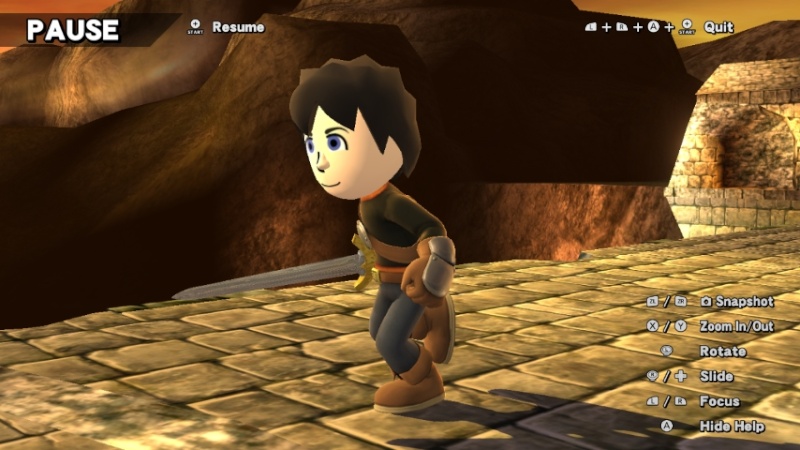 passioNATE: Who are you?
???: You may call me...Ganondorf.
***
Ganondorf is the second of three Generals of Darkness, and is cruel, calculative, and skilled at Home-Run Contests. He wasted no time in attacking passioNATE, and he trapped me within a crystal prison so I wouldn't interfere! As the two duelled, Ganondorf's plan became clear...
***
Ganondorf: You are a skilled opponent. I could use a minion like you...
passioNATE: Why are you attacking me?
Ganondorf: Because you are good, and I despise goodness. It sickens me. Now, taste my dark magic!
passioNATE: NNNNNNNUUUUUUUUGH!
Ganondorf: Yes...let the dark energy feed into your essence. Let it consume your purity.
passioNATE: I...am...not...EVIL...
***
Nate-kun - I mean passioNATE - was being warped into a servant of darkness. He was becoming evil! But the light of hope burns brightest in the hearts of friends, and just in the nick of time...
***
Kushina: Nate-chan, no! Do not lose your goodness! It's one of your best qualities!
passioNATE: Kushina...?
Ganondorf: No! The spell is broken. Now you're as useless as the rest of them!
***
Ganondorf summoned a spell to hurt passioNATE, but Ichigofan rode up on the back of a powerful ally...
***
passioNATE: Entei!
Ichigofan: Now, Entei! Attack that creep!
Entei roars, releasing a jet of flame and blasting away Ganondorf.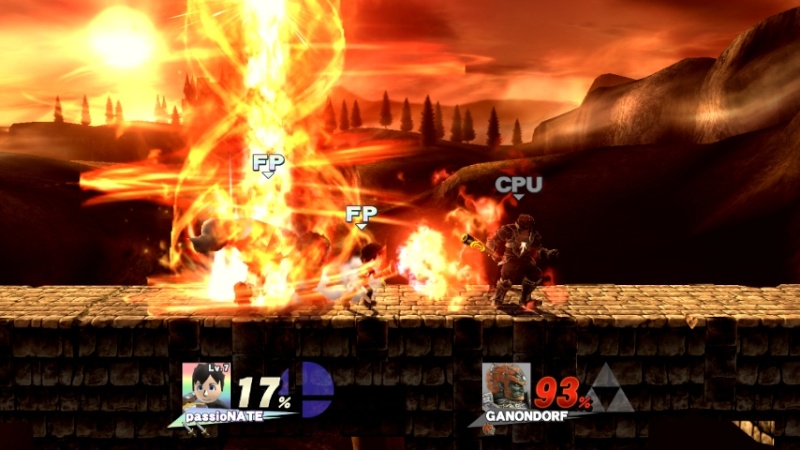 Ganondorf: You have not seen the last of the Great Ganondooooooorf...!
GamerZack87's crystal prison shatters.
GamerZack87: Whew, that's better. It was getting a little bit boring in there!
***
So passioNATE proved himself. He showed that he cannot be evil, even when someone forces him to be. He showed how independent he is, and that noone can make him behave against his nature. Now, it's Spaghetti Saturday, so I better wrap this up. Hey, guys, save some for me!
TRANSMISSION ENDS
on October 13th 2015, 4:15 pm
Mission File 005: Pink is the New Pink
No sooner had we beaten Ganondorf when Kushina requested to do her first training session.
***
Zack: Are you sure?
Kushina: Of course. What better time than whilst my physical structure still metabolises adrenaline?
Kushina's eyes widen.
Kushina: Did I just say that?!
Zack: It must be your superpowers, Kushi-chan.
Ichigofan: They're getting stronger!
Kushina: Then I must test that hypothesis at once!
***
I arranged for another ally to challenge Kushi-chan - uh...I mean Kushina - who I figured would bring out the best of her abilities.
***
???: Huh?
Zack: I said, "I was wondering if you could challenge a friend of mine in her first training session!"
???: Hi!
Zack: Maybe I should've sought out Crygor instead...
***
But there was no time to find anyone else. And it actually worked out quite well, as Kushina's opponent proved quite a match.
***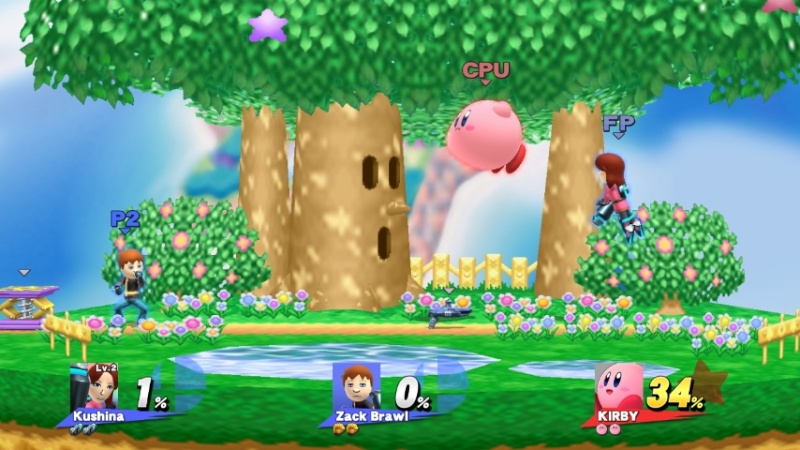 Kirby: This is fun! Can't catch meeeeeee!
Kushina: Really? Observe!
***
She did it! Kirby was no match for Kushi-chan - I mean Kushina - who really showed what she could do! I guess the team is ready for-
...
...oh, an email! It's from...uh-oh. "Dear Whoever-You-Are, your minion has somehow bested my archrival, the squishy one, Kirby. Therefore, I challenge her to a contest of skill. Refuse, and my allies and I will lay waste to a world of your choosing. Make your decision carefully, or else the next choice could be devastating...in more ways than one! Yours sincerely..."
...this is bad! Kushina's not ready to battle him! None of my friends are! What do I do...?!
To be Continued...
TRANSMISSION ENDS
Permissions in this forum:
You
cannot
reply to topics in this forum