on October 1st 2015, 2:59 pm
So here's the dealy-o: I have a lot of things to get off my chest, and I need someone to hear it. So I figured what better place than here? Anyhoo, a lot of you'll see this as nothing more than an endless bombardment of ranting from a daft old ape, and you'd be right! What will I rant about? Whatever I darn well please! How often will I rant? Whenever I darn well want! Honestly, gamers today...no patience whatsoever...


Well, as the young folks say, "Cranky Kong in the house!" No idea what that means, though...darn newfangled "cred-talk or whatever"...
on October 2nd 2015, 12:09 pm
LMAO! This is hilarious!

____________________________
My Pokemon Alpha Sapphire Adventure!

on October 2nd 2015, 10:14 pm
So my sonny-boy sends me a postcard from some other dimension called...oh, what was it now..."Cloudworlds", or some such. Anyhoo, the whole thing is a load of baloney! The postcard AND what was on it!


For starters, the picture was a "photograph" of an island floating in the sky! No photograph worth the cheap paper upon which it's printed looks even remotely good in colour. Give me sepia any day of the week! But the sheer magnitude of an island in the clouds, with naught but a cottage and a sheep on it - a SHEEP, of all things! One lone sheep on a tiny little floating island? How in the world did it get there? Did someone put it there? Or did it just appear as if by magic? BAH! Bah, I say! Next thing, you'll be telling me there's an enormous floating island with an echidna and fourteen multicoloured rocks on it! It's ludicrous!


But get this: my sonny-boy, the self-appointed "king of the jungle", says that he was charged with a mission to save this fabled "Cloudworlds" place by a race of furry little people! "Furry little people", he says! Did he take a journey to Star Wars? Is that where he is? And he goes on to say that he put some kind of "portal-opening engine block" into an old minecart which he says he "tricked-out or whatever DUUUUUUUDE", which he can use in this magical place! I swear, the kid's got a bigger imagination than Klubba the Kremling has a huge bod! I think he's just made up the whole thing, and he's really taking a vacation somewhere, lazing around, gorging on bananas and playing supposed "games" on that "Wii for You and Me" gizmo, which will probably break if it so much as gets dropped! The old Donkey Kong arcade cabinet? Now THERE'S a machine that can withstand a few drops...
on October 14th 2015, 5:19 pm
Oh my diaphragm lol.

____________________________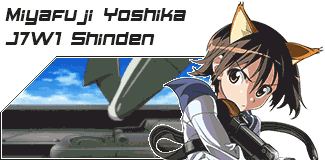 Obsessive member of WiiWareWave :]
Wii FC 1724-3424-1981-0846
Permissions in this forum:
You
cannot
reply to topics in this forum