Message reputation : 100% (2 votes)
Big Changes!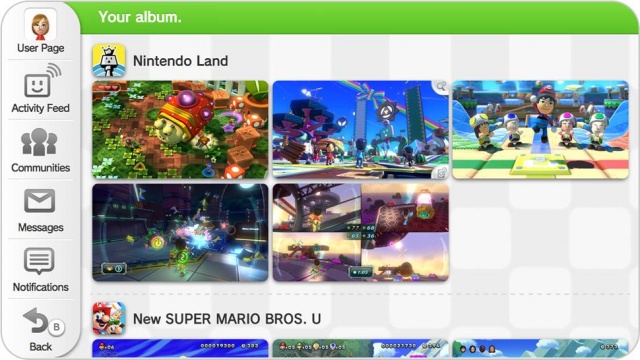 So the other day Miiverse underwent a huge update, which added a personal screenshots section, journals, drawings section, and general discussions. The screenshots is a great touch since it allows you to store up to 100 personal photos that other people won't see, so it kind of gives you an incentive on what to play. The Journal allows users to talk about in-game events and share hints and tips regarding the game that they are currently playing!
The drawing are just that, you can draw pics relating to the game and see others' drawings. The last is the discussion, which is great since you can basically create an event, tournament, friendly or VS, as a question, or give out hints, the only problem is you can only have ONE discussion at a time, meaning you have to close one if you wanna make another...
The last thing the was made was the infimous 30 post a day basically you can only make 30 post from 5:00AM to 5:00AM the next day your time zone... Which isn't too problematic, but is irritating for people who love to talk on Miiverse.
Let us know what you think of the changes in the comment section below!

____________________________
Just an Otaku in love with his Kokoro no Tomo here. I want to move to Japan to make a life of myself with a companion to love :Heart:

My friend code for Switch is 4836-8689-6666 if anyone has a Switch and wants to add me.
NINTENDO please get your Virtual Console on Switch sorted soon and make sure WiiU and 3DS owners can at the very least get a discount on games we already own. (Though free is better) I want Earthbound anywhere, Xenoblade X anywhere and Bayonetta anywhere! I want all my games anywhere!
Permissions in this forum:
You
can
reply to topics in this forum