on October 1st 2018, 5:49 pm
Message reputation : 100% (1 vote)
I miss your banner advertisements for your ongoing manga series on this website.
____________________________
The biggest Tales of fan in the land!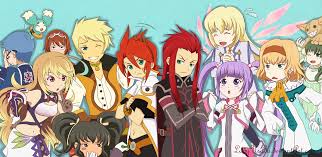 on October 2nd 2018, 7:28 pm
@Talesfanatic
Thanks for the feedback. I'll see what I can do.
@Reanfan
Quick semi-off-topic question: how do I sticky threads? I can't figure out how to do it.
____________________________
CHROMAICORA ADVENTURESPrevious Episode:
 S04E05 The Turquoise and the Dracquan
Next Episode:
 S02E06 Midonian Outcast
Get ready, because new episodes of
Mask of Akanius
,
Flight of Indigo
and
Shell of Thal
are coming soon!
As Alph continues his search for mask fragments, he and his allies face a threat that could hinder the young warrior's progress. Meanwhile, Sky deals with some personal issues of his own while he is pestered by the antics of a truly whimsical force, and the crew of the
Hat
continues to grow, prompting Shelley to step up her role as captain in the face of her bitter rival, Michelle the Pirate Queen.
And could there be an appearance from a particular fiery-haired spellcaster and his green-topped sidekick? Stay tuned!

Permissions in this forum:
You
cannot
reply to topics in this forum