________________________________________________________________________________
Smooth Sailing!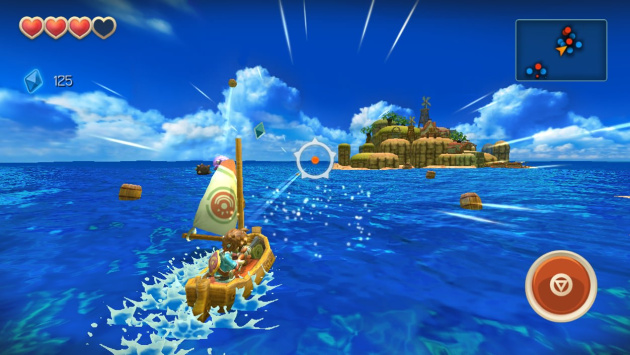 Cornfox & Bros. have said that they're interested in porting their Zelda style adventure title Oceanhorn: Monster Of Uncharted Seas to home consoles during an interview with siliconera. Though they couldn't make any announcements right now they did have this to say:
Cornfox & Bros. wrote:We have always loved the idea of bringing Oceanhorn to consoles! We are looking into our options on console release at the moment, but there is nothing to announce on this matter.
In regards to the obvious similarities to Zelda: Wind Waker Cornfox & Bros. had this to say:
Cornfox & Bros. wrote:When we founded our own company, we had an opportunity to reflect on what kind of games we want to make. I am huge fan of console adventure games and JRPGs, and my lifelong dream has been to create a game like Seiken Densetsu, Final Fantasy, or Zelda.

I had this idea of an adventure game, set in a world that blends fantasy and technology, and that would circle around an ancient sea monster that would tirelessly hunt down the player. That's when the idea of Oceanhorn was born.

The reason we chose a Zelda-like genre is because there just are not enough games in this genre, even though people would love to play more of them! Also, we were not completely satisfied where the genre was heading, so we wanted to give it a go and see what kind of game we would make. We wanted to create a game that would take the console-style adventure genre back to its roots!

No more handholding or two hour glorified tutorials. No compass pointer that takes you through the maps. Jump to the game and play it however you want: explore the world at your own pace, enjoy a story that never tries to be anything it isn't, and when the time comes, prepare to take on the epic bosses.
Cornfox & Bros. explained that the game isn't a blatant Zelda clone as it also shares similarities to another classic adventure title Landstalker for the Megadrive/Genesis!
Anyways would you like to see this game released on the Wii U? Let us know in our comments below and be sure to check out the footage below!
Last edited by Rukiafan on March 23rd 2015, 12:31 pm; edited 4 times in total
____________________________

Permissions in this forum:
You
cannot
reply to topics in this forum