FuManchu
Message reputation : 100% (2 votes)
The next console war begins soon?!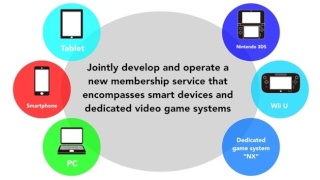 During this morning's media briefing from Nintendo, Mr. Iwata confirmed that Nintendo is already working on their next dedicated hardware.
Mr. Iwata wrote:As proof that Nintendo maintains strong enthusiasm for the dedicated game system business, let me confirm that Nintendo is currently developing a dedicated game platform with a brand-new concept under the development codename "NX."

It is too early to elaborate on the details of this project, but we hope to share more information with you next year.
We suspect that this is merely an announcement to put to rest the rumors that Nintendo is planning on leaving the video game industry so we don't expect to hear much about this device until E3 2016 at the earliest with a release in late 2017 or early 2018.
As always you can share your thoughts and opinions in the comment section below.
____________________________
I'll be king of the pirates! ~Monkey D Luffy~

Permissions in this forum:
You
cannot
reply to topics in this forum