Message reputation : 100% (1 vote)
Mutant Mudds 1.5 Confirmed!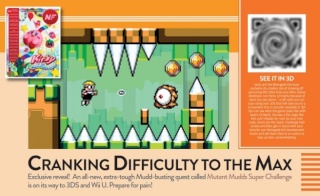 Renegade Kid's Jools Watsham has announced a new Mutant Mudds game titled Mutant Mudds Super Challenge on the latest issue of the Nintendo Force magazine! The game is going to be released on both the Wii U and 3DS eshops and will be far more challenging than the original Mutant Mudds title. Jools Watsham has also confirmed that Mutant Mudds 2 is still in the works so this isn't a replacement of the said game.
Are you looking forward to this upcoming eshop title? Let us know in our comments below!
____________________________

Permissions in this forum:
You
cannot
reply to topics in this forum