Message reputation : 100% (3 votes)
Big Savings!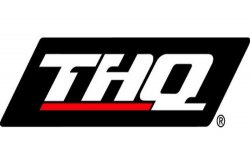 All three of THQ's Wii U titles have suddenly gone on-sale in the Wii U eshop this morning for the Staggeringly low price of $9.99 each in North America! The three games are Darksiders II, Jeopardy, and Wheel of Fortune! We're not sure how long the sale will last so if you have any interest in these three games you should definitely download them ASAP! Are you going to download any of these games now that they're at such a low price? Let us know in our comments below!
Update!
We've just learned that the sale will run through December 2nd!
Last edited by Rukiafan on November 26th 2014, 11:33 am; edited 1 time in total
____________________________

Permissions in this forum:
You
cannot
reply to topics in this forum