Towafan7

Admin

Message reputation : 100% (1 vote)
Performance Updates Rolling In Soon!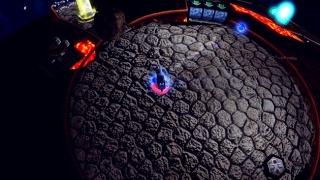 Fuzzy Wuzzy Games has announced on their Twitter page that their V.1.1. patch for Armillo has been approved by Nintendo of America and is expected to go live on Friday! The Tweet can be seen below:
ⒶⓡⓜⓘⓁⓁⓞ @ArmilloGame wrote:Armillo Patch 1.1 for WiiU is approved for North America - Expected date on Eshop : Friday Sept 5 !

10:18 AM - 3 Sep 2014
The update will fix/change the following things in the game:
Fuzzy Wuzzy Games wrote:

Frame Rate issues (more to do with audio asset loading than framerate)

Terror Bug in 3-1 (aka sometimes no Worm Boss in 3-1)

Bonus 2D levels scoring (some levels are impossible to get achievement Gold at the moment)

Progression to 100%. Items 2-3 and some level scoring prevent completionists from getting 100% on the game

Some optimizations that should help when running off external USB drives

6-1 missing cube fix (shouldn't have that missing icon at all – there is no hidden cube in this level

Improve colour and sharpness
Are you looking forward to these fixes and improvements of the game? Let us know what you think in our comments below!
____________________________

Permissions in this forum:
You
cannot
reply to topics in this forum