Towafan7

Admin

Message reputation : 100% (3 votes)
Walkers Will Arrive On The Wii U Soon!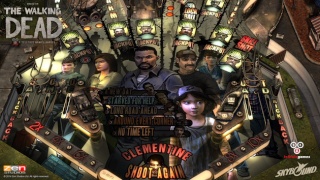 Earlier this month Zen Studios announced that they had Zen Pinball news to share regarding the Wii U version of the game "very soon". Well now the studio has confirmed that their Walking Dead pinball table for Zen Pinball 2 will also be released on the Wii U version of the game and furthermore you won't have to wait long as the table releases on August 28th! There's no information regarding the price of the table, but it'll likely be around the same price as the other single-table dlc content.
Are you excited about this upcoming Zen Pinball 2 dlc? Will you be downloading it when it arrives on August 28th? Let us know in our comments below!
____________________________

Permissions in this forum:
You
cannot
reply to topics in this forum