Towafan7

Admin

Message reputation : 100% (6 votes)
Treasure Hunting And Roleplaying Will Have To Wait!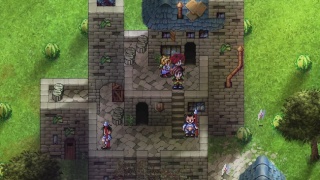 Pier Solar HD is a remake of a highly acclaimed SEGA Genesis jrpg released by Watermelon Games in 2010 and was scheduled to be released on multiple platforms including the Wii U earlier this year, but unfortunately Watermelon Games has hit a snag and has been forced to delay the game until they work things out.
According to Watermelon Games it's Microsoft who is holding up the game since it didn't meet their requirements additional work needs to be done to the game before it releases and because of Microsoft's requirement that all games that are released on their console must be available at launch the studio has been forced to delay every version including the Wii U one. Luckily, however Watermelon has confirmed that in the meantime they will be adding new features such as in-game achievements and multiple endings during the wait so we'll have even more content then we would've otherwise had to make up for the delay!
Are you looking forward to the additional features that Pier Solar HD will be getting thanks to this delay? And will you be supporting Watermelon Games by downloading the game when it is released on the Wii U eshop? Let us know in our comments below!
____________________________

Permissions in this forum:
You
cannot
reply to topics in this forum