Message reputation : 100% (3 votes)
Less Yeahs And Embedding Added!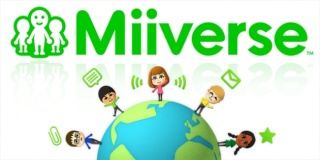 Nintendo is no stranger to updating their social media network Miiverse and today they've struck again! Now less Yeahs appear in your activity feed and you can even set Yeahs to not show up at all in your feed from the options! Another new feature for the web version of Miiverse which actually appears to work if you use the web version from your Wii U browser is the ability to embed Miiverse posts on websites via HTML! Tom from NoA had this to say about today's update on Miiverse:
You must have JavaScript enabled on your device to view Miiverse posts that have been embedded in a website. View post in Miiverse.
What do you think of today's update of Miiverse and what changes do you hope to see made in the future? Let us know in our comments below!
____________________________

Permissions in this forum:
You
cannot
reply to topics in this forum