on January 23rd 2014, 3:28 am
I have just completed the bios of Nina (formerly known as Sandy) and Sky. If you like, you may read about the main characters in post #5. Bios of Mont and the ironically-named Beige still to come! Stay tuned!
"See you next time!" 
on March 31st 2014, 4:48 pm
It's been a while since my last update. Anyway, I've begun thinking of more possible ideas for worlds, so I've decided to expand the scope of the multiverse to include seven new worlds. Here are some examples of concepts I've begun to imagine:
-An industrial world in which dwarves are the backbone of the economy, being exceptional miners and factory technicians
-A world in which civilisation and nature are inverted, with a gigantic cityscape dotted with patches of wilderness
-A futuristic society in which marketing and media are at the top, and everybody is able to access a vast digital network
-A land high in the sky, where the Astral Beings and ascension are mostly considered to be a myth
-A world in which a number of cultures have made the jump into space, with colonies aboard space stations orbiting the main world, and adventures into the universe beyond
I ended up realising that Zokugemina and Feruyasei were very similar in concept, so I have combined some of each world's concepts into a single setting, one split by two extremes: conflict between humanoids and monsters; and harmony between humanoids and monsters. This would likely be represented by two worlds sharing a single orbit, neither of which knows of the others' existence.
Also, the concept I have worked out for Lanovus is good enough to make its own unique work of fiction. Keep an eye out for that sometime in future.
More to come. Stay tuned!
on April 1st 2014, 9:08 pm
Nice update.
____________________________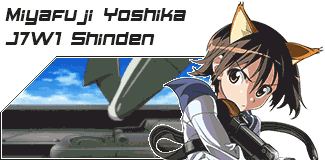 Obsessive member of WiiWareWave :]
Wii FC 1724-3424-1981-0846
on April 1st 2014, 10:04 pm
Thanks, Nepgear!
on April 21st 2014, 3:26 am
Well, I have begun working on some more settings, some of which may appear in the series I've been writing:
Yume-Honto is a Japanese-inspired realm with themes of tradition and progress. Even though the world is becoming more and more advanced both in terms of society and technology, most people stick to the ancient traditions and customs which defined their history. Spirits are present in the world, and can take many forms, from the raccoon-like Tanuki to the fox-like Kitsune. Three races unique to Yume-Honto are said to be descended from humans who were enchanted by three different spirits: the fun-loving Tanu-Otoko typically resemble cute human men with raccoon eye-markings and tails; the peaceful Kitsu-Onna typically resemble beautiful human women with fox-like ears and tails; and the wise Kappa-No-Ko typically resemble human children who exude wisdom beyond their years, and have a hard, yellow upper lip and a turtle-like shell on their back.
Hyakuopolis is a world dominated by civilisation, with much of the land covered in cityscape. Halflings enjoy their home more than most, and consider themselves the heirs of the world. Most of the civilised races have adapted to an urban environment, though adventurers often prefer to explore the pockets of wilderness and nature which are strewn throughout. Interestingly, druids and rangers have adapted fairly well to the cityscape, with druids in particular being unlike the run-of-the-mill Naturia-revering druids of other worlds; in place of Naturia is Metrosia, the metaphysical embodiment of civilisation.
Kumorirrus is a world in the clouds, with several large continents floating in an ocean of sky. The inhabitants of these realms must travel to others via airship, as it's obviously impossible to traverse the skies on foot. Some of the world's races have the ability to fly built into them, such as the Dracopteryx, Kumorirrus' native dragon-like race, who can sprout wings and glide short distances.
More to come. Stay tuned!
on May 17th 2014, 5:31 pm
I've created all 24 worlds, giving them names and themes. More info to come!
on May 27th 2014, 12:03 am
Apparently, there will be a free PDF rulebook available called "Basic Dungeons & Dragons", which uses the brand-new 5th Edition rules; this means that I would like to run a D&D campaign right here on WiiWareWave using a prototype version of one of three different settings (Astrumium, Terra Neos or Tabitineris). There is a poll for anybody who's interested to vote for the setting which they would like to play, and the one which has the highest number of votes will be the setting which I begin developing first. Here's a sample of each world's theme:
Astrumium
- a fantasy-themed world in which there is an abundance of a mystical metal known as "stellar alloy", which is infused in a lot of items, and is the main component of many wondrous artefacts.
Terra Neos
- a world very much like Earth in many ways, it has an alternate dimension which is a land of swords and sorcery; a few humans from the Mundane Realm (the Earthlike dimension) gain the ability to "sightshift" between realms, shifting between the Mundane Realm and the Fantastic Realm.
Tabitineris
- a space-themed setting which is a network of high-tech colonies, although society has grown complacent and semi-reverted to a previous level of development; most people don't understand how some technology works, preferring swords and magic to blasters and science.
If anybody is interested in this exciting adventure, be sure to let me know so I can begin preparing the campaign. Oh, and do vote in the poll if you have yet to do so.
on June 5th 2014, 11:04 pm
Webster and Nanette, the twin siblings who I'd planned to star in Lanovus' storyline, are now getting their own setting each, as well as a completely-new look! One of them will remain the lead of the Lanovus storyline, while the other will be the main character of the plot for Yume-Honto, meaning that a crossover (or two) between both series would be possible!
Permissions in this forum:
You
cannot
reply to topics in this forum