on February 10th 2013, 7:44 pm
Post your favorite Fairy Tail quotes in this topic.
on February 10th 2013, 7:45 pm
"But what's important isn't the Magic, it's the heart of the wielder who uses it." — Erza Scarlet
on February 12th 2013, 1:36 pm
"I can't be found out... I don't want to make Mira-nee and the others sad again. I have to hold it in! I will live out my life in Edolas..." Lisanna to herself
____________________________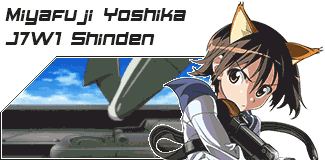 Obsessive member of WiiWareWave :]
Wii FC 1724-3424-1981-0846
Guest

Guest

on March 30th 2013, 3:55 pm
"I challenge you to a duel!" - Cecilia Alcott to Ichika Orimura upon their first encounter
on March 30th 2013, 8:44 pm
"That'll do, Donkey. That'll do." -- Shrek, Shrek
____________________________
Behold! The Squidkid Saga (aka my Splatoon series fanfics):
*Squigley no Densetsu
*Ally-Squinn no Shinwa
*Octanner no Monogatari - NOW LIVE!
*???
*Squidkid Shorts


(My deepest apologies to you all...lol jk)


CHROMAICORA ADVENTURESPrevious Episode:
 S04E05 The Turquoise and the Dracquan
Next Episode:
 S02E06 Midonian Outcast
on March 30th 2013, 8:52 pm
This is a topic for quotes from the anime series Fairy Tail...lol.



Permissions in this forum:
You
cannot
reply to topics in this forum