on February 10th 2013, 7:44 pm
Post your favorite Fairy Tail quotes in this topic.
on February 10th 2013, 7:45 pm
"But what's important isn't the Magic, it's the heart of the wielder who uses it." — Erza Scarlet
on February 12th 2013, 1:36 pm
"I can't be found out... I don't want to make Mira-nee and the others sad again. I have to hold it in! I will live out my life in Edolas..." Lisanna to herself
____________________________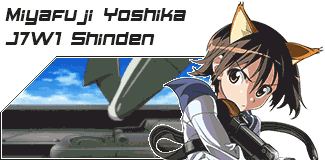 Obsessive member of WiiWareWave :]
Wii FC 1724-3424-1981-0846
Guest

Guest

on March 30th 2013, 3:55 pm
"I challenge you to a duel!" - Cecilia Alcott to Ichika Orimura upon their first encounter
on March 30th 2013, 8:44 pm
"That'll do, Donkey. That'll do." -- Shrek, Shrek

____________________________
Formerly NintendoPurist and NintyPuristZack
AKA Gamer★Zack, Geeky☆Zack, ★RNGrZack☆, RyantheNerdyGamer, blizZAP and Zander "Zed" Starmute (apparently)

CHROMAICORA ADVENTURES
Previous Episodes: S04E01&02 By the Seas of Thal, Parts I and II
Next Episode: S02E03 Akanian Origin


"My name's ???."
-- Silver McLiarfeef, Pokémon Gold and Pokémon Silver
on March 30th 2013, 8:52 pm
This is a topic for quotes from the anime series Fairy Tail...lol.


Permissions in this forum:
You
cannot
reply to topics in this forum